Trouble with Barbs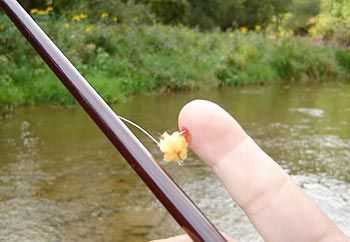 By: Eric Minter
While teaching fishing classes, I often get questions about tackle, particularly hooks. And invariably someone has a personal horror story to share about tangling with a treble hook and paying a painful price.
Over the past 50 or so years, I have been, at times, a restless hardcore angler, meaning I've made more than a couple trips to local clinics to have treble hooks removed from precarious piercings across my body.
One time in particular, while bass fishing in heavy brush, the spin bait I was jerking over thick weeds popped me in the back of my head. The doctor had a heck of a time getting two of the lure's treble hook's three prongs out of my scalp.
Years later, a leaping 10-plus-fish I had landed managed to bury a dull treble hook hanging off the back of a nine-inch yellow Bomber deep into my right cheek. It was firmly lodged beneath my skin within a fraction of an inch of my bottom eyelash. It wasn't anything a $5,000 trip to the hospital couldn't fix—or a quick bending down of the barbs could have prevented.
The simple truth is a hook's barb was originally designed to hold bait on the hook. Period. For this same reason, the best jigheads have multiple barbs on the top half of the jig body.
When fishing with artificial lures or flies, it is always best to remove the barb on their hooks, then sharpen them before using. You'll find this makes it easier to hook and release fish, and it also can be a huge relief when you find yourself caught in the grasp of a hook.
The following two tabs change content below.
Fishing Magazine, Coastal Angler & The Angler Magazine is your leading source for freshwater fishing and saltwater fishing videos, fishing photos, saltwater fishing.
Latest posts by Coastal Angler Magazine (see all)
Comments