Northeast Florida Regional Airport to Host Destination Bahamas
---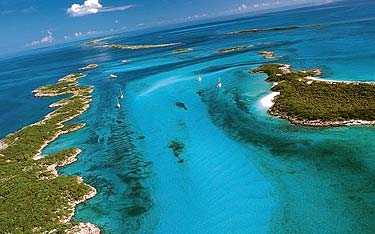 By: CAM Staff
The Northeast Florida Regional Airport has announced that it will host Destination Bahamas on June 4, 2011, from 10 a.m. to 2 p.m. This is a regional event, free to the public, which will highlight ease of travel to and from the Islands of the Bahamas.
The event will attract not only the general aviation community but also many residents from the surrounding Northeast Florida area. General aviation pilots will have the opportunity to fly in and be hosted by Galaxy Aviation. Special fuel prices and hotel rates have been secured for this event.
A 12,000-square-foot, state-of-the-art airline terminal will be transformed into a Bahamian island paradise. With the help of the Bahamas Ministry of Tourism, the Airport anticipates hosting exhibitors that will promote all the wonderful things offered in the Islands. Air charter companies will also be on hand, showcasing their aircrafts for travel to and from the Bahamas. Traditional Bahamian food will be offered for lunch and a live performance by a Bahamas Junkanoo band will entertain the attendees.
Seminars on flight planning, customs procedures and safety for over-water flight will be conducted by the FAA and Department of Homeland Security. Marketing efforts for this event will target the general aviation community in Florida, as well as Georgia and the Carolinas. Visit www.flynf.com/destinationbahamas for event registration and exhibitor information. Exhibitor entry is $350 and sponsorship opportunities are available.
About Northeast Florida Airport
Northeast Florida Regional Airport is located just a few miles from historic downtown St. Augustine and serves as a focal point for the Northeast Florida region. The airport is centered in a gateway market of 4.4 million passengers within a two-hour drive. U.S. Customs is right on airport property in a new facility.
About Galaxy Aviation
Galaxy Aviation is a 24-hour, full-service FBO with locations in West Palm Beach, Boca Raton, Stuart, Orlando and St. Augustine, Fla. It can help coordinate Bahamas travel with over flight permits, eAPIS manifest, life rafts, and supplies, along with flight planning. Contact Galaxy Aviation directly at (904) 824-1995 or internationalflight@galaxyaviation.com.
For more information about this event or how to become an exhibitor or sponsor, contact Elliot Mintzer at (904) 333-8949 or emintzer@iflymysky.com.