Gulf Coast Intensity!
---
by Ben Bloodworth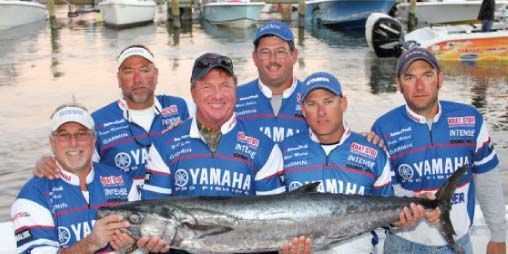 Recently I sat down with Captain Neal Foster, of Team Intense to talk about the 2012 season of competition in the Southern Kingfish Association. Neal and Team Intense are the first team from the Southern Kingfish Association Division 7: Northern Gulf to win Yamaha/SKA Professional Team, Yamaha/SKA Pro National Championship and Yamaha/SKA Pro Angler awards. Their rise to the top has been steady. Over the past 17 years they have won four SKA division titles, one FLW division title, and lead four junior angler division contestants to titles. During those years Captain Neal, of Mobile, Alabama, has placed in the top five in the division points each year. In 2011, Team Intense finished 4th in Division 7, 13th overall in Pros and 15th in the National Championship of all divisions. Team Intense is comprised of Gulf Coast anglers Neal Foster (captain), Mark Collier, Darren Blanchard, Jason Herbert, Steve Hall and Mitch Mosley."
Foster sites his sponsors as the key component to his success. "Without the continued support of my sponsors, Team Intense couldn't compete at the level that we are able to compete." He adds, "Our sponsors make all this success and our God given abilities to be used to win these awards." Team Intense is sponsored by Contender Boats, Yamaha, Garmin, Ameratrail, Ken's Car Tunes, Cannon, Ocean-Tamer Bean Bags and Trailer, Tires & Wheels.com (trailertiresandwheels.com).
Our conversation quickly moved to the 2013 season and the preparation that Team Intense invests into the offseason. "During each season we take notes and review those notes before entering the next season. We know exactly how we are going to approach each tournament. We are continually comparing and contrasting each area that we fish with the year before in regards to conditions, moon phases, historical data(primarily electronic data) and notes from the previous year."
Because of their thoroughness, Team Intense helped tweak the newest Garmin software to meet their unique style of fishing. Team Intense added valuable feedback for Garmin to improve their Block & Rig chart plotting. "It's like having the zip codes of the Gulf of Mexico," Neal adds. "There is nothing about the 7200 Series Garmin product that I'm not totally satisfied about. We use the Garmin product to its fullest ability." Neal values his equipment like his team values their preparation. Our confidence going into the next year is 100-percent based on the preparation that we go through in the offseason. We treat every season as if the last one didn't happen. That way we stay hungry and don't rest on our laurels." This could be bad news for the rest of the competition. A Team Intense with more intensity? 2013 could prove to be their best year yet.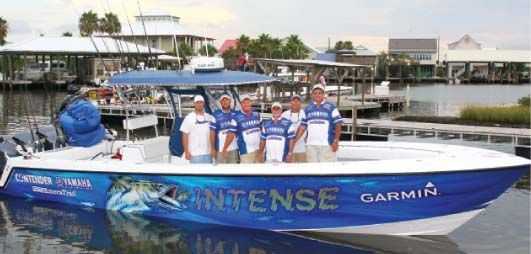 Team Intense sees the SKA as a very viable tournament series. Neal looks for even better competition and a higher level of participation in 2013. His hopes are that with more participation, and greater competition, the result would be a more exciting tournament with a greater payout at the end of the year. He sites promotions like the "Early Entry Promotion" as a sign that the Southern Kingfish Association is being proactive in their efforts to drive higher participation during the year and into the post season. The SKA in partnership with The Zancudo Lodge in Costa Rica are awarding a trip for two to the lodge. Neal says he was putting his entry in the mail as we spoke and is sure that many of his fellow competitors were doing the same.
The 2013 Southern Kingfish Association's tournament series should prove to be another great year. Thanks to Jack and his staff for photos provided for this article. Good luck to the SKA and our Gulf Coast brothers, Team Intense.
Ben Bloodworth is Co-Publisher of The Bay St. Louis and Mississippi Gulf Coast editions of Coastal Angler Magazine.