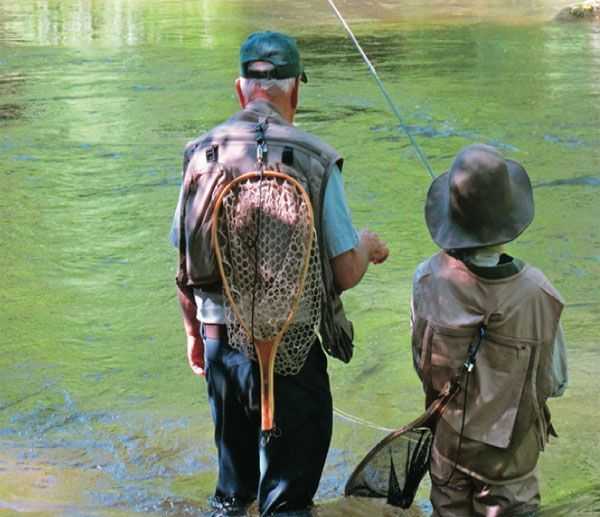 Okay, folks, this is it. This is the time of year when you can catch trout on any stream that holds them. You can even catch them in a mud puddle in the parking lot streamside. There is so much going on right now that willing fish are the least of your concerns. Weather conditions are ideal for the angler and trout alike. Aquatic insects are moving around, hatching and laying eggs. The fish are more active than at any other time of the year and it doesn't get too dark to fish until almost 9 PM.
So with all these great events in the trout world coming together at the same time, why are some anglers still struggling to catch a trout on a fly? I'll let you in on a secret. It's your technique. Fly fishing is very similar to sports like archery or even golf in that once you learn the basics, real improvement comes with making minor adjustments. With fly fishing, those minor adjustments come in the form of understanding where the fish are holding and concentrating on those areas rather than shot-gunning the whole stream. They come with knowing how to get a true drag free drift when needed to make that dry fly appear as real as possible.
Minor adjustments can also be made in something as obvious as when you're setting the hook when a fish rises to your fly. Here's another secret. Back in the 70's when I was learning to fly fish, I became a fairly accomplished caster but an awful catcher. I honestly fished the Chattooga River for two seasons, that's two years, before catching a trout on the fly. Now, I've dealt with this and can now confess to you my issues but what I really want to do is help you avoid some of the same trials and tribulations I experienced early on. I'll also admit that I'm much more hard headed than your average angler as most people would have thrown their fly rod down and walked away after two years of zero catches. Not me, by golly. For better or worse, I'm too hard headed to quit. But you can benefit from my obtuseness so stick with it.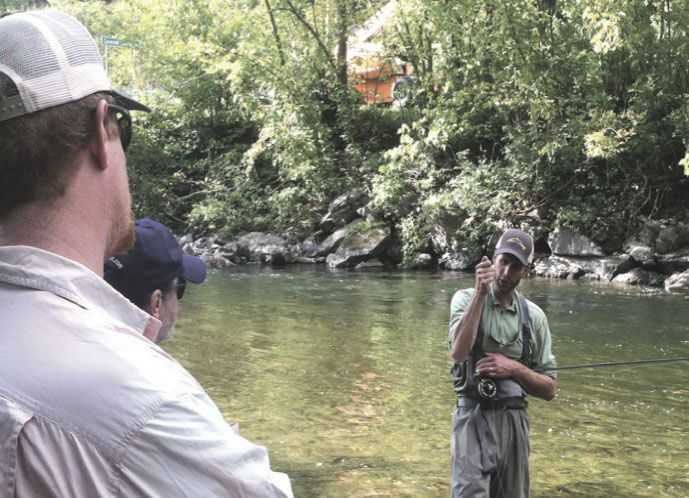 My first recommendation would be to find an experienced mentor to fish with. That's how I learned that my hookset issues were due to me setting the hook too soon. As the fish rose to my fly, I was jumping the gun and pulling the fly away from the fish. A simple adjustment in my timing totally changed my fly fishing life.
Secondly, through your mentor or at your local fly shop, get someone to help you learn how to read water, identify local hatches, select flies and get drag free drifts. There are Trout Unlimited chapters scattered across north and central Georgia that are ideal for finding someone to help you become a competent fly angler. To find a chapter near you, go to www. georgiatu.org . See you on the water!