We left out about five in the morning. There is much to do, and time is of the essence. While each task is small, they are all of importance. We're sipping on hot coffee as we drive over the bridge into Biloxi. Pale moonlight gives way to a quick sunrise that briskly wakes the tranquil waters of the Mississippi Sound. This is fishing on the Mississippi Gulf Coast.
I'm Ron, and I'm all about fishing.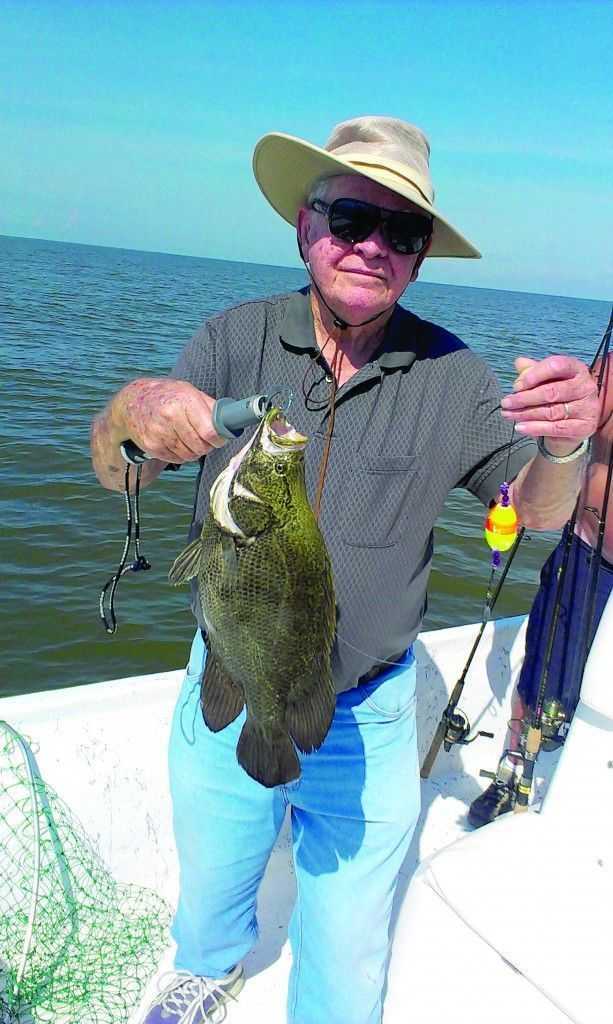 This week I had the pleasure of fishing with my father-in-law Ed Moore, from Merritt Island, Fla. We were fishing with Fort Bayou Charters, captained by Mike Adams. I should explain that my fishing partner is 83 years old. He is a bright, happy man and a pleasure to be around. There are many good charter boat captains on the Gulf Coast, but honestly, Capt. Mike Adams was my first choice. Each fishing adventure is different with its own set of unknown variables. I am confident Capt. Mike could have met any special needs that might have arisen.
We took off in the boat, moving swiftly from the small-craft harbor to the first fishing hole. Capt. Mike had everything ready to go from rods to the bait. There were no worries, only the anticipation of fishing. Capt. Mike's boat is safe, steady and roomy.
We fished various holes looking for speckled trout, flounder and redfish. Capt. Mike doesn't waste time on places that aren't producing fish or as happens to all of us—the wrong kinds of fish. Nearly each hole produced some fish, and it got better as we moved.
As we headed out just north of Deer Island, I noticed something floating behind a crab-trap buoy. Instantly the fishing part of my brain kicked in (in my brain it may be the most active part).
"Mike, it's a tripletail!" I yelled.
The boat came to a screaming halt. This is where a really good captain pays off. We went into stealth mode near the buoy. Ed moved quickly up to the bow of the boat. Ever so gently, my father-in-law dragged our largest live shrimp in front of the tripletail, teasing him away from the buoy. The tripletail hesitated for a moment then attacked the shrimp with fury.
Ed waited perfectly, then rared back and slammed the hook home. The game was on. Ed reeled, the drag sang, and my father-in-law chased the tripletail around the boat. You could see how much fun he was having by the light in his eyes and the smile on his face. After a long fight, Ed landed his first tripletail.
Later that day, we caught bull redfish, flounder and speckled trout. It was a wonderful day. I don't know how many more times Ed and I will get to fish together, but this day we seized, and I am ever so thankful for it.
I'm Ron and I'm all about fishing. When I say, "I recommend fishing with Fort Bayou Charters and Capt. Mike Adams, you better believe that mean it."