Nutrient rich freshwater from a 20,000 square-mile drainage flows south through west Georgia and across the Florida Panhandle. It flushes out at the mouth of the Apalachicola River, where, guarded by a series of slim barrier islands, it churns with waters from the Gulf of Mexico into the fecund, brackish stew that is Apalachicola Bay.
Vast grass flats and long sandy points on the backsides of the barrier islands give way to deeper channels and strong tidal currents. It is the perfect habitat for some of the world's finest oysters. And where there are oyster bars, grass flats and tidally influenced creeks, there are redfish. Apalachicola Bay has redfish in abundance, and plenty of trout to go along with them.
Even in less than 3 feet of water, the 200 square-mile expanse of the bay left me feeling alone and exposed, an insignificant speck in a 12-foot kayak. The flurry of action and diving birds that coincided with daybreak and an outgoing tide had slowed an hour ago. So I sat in the boat looking for some sign of life. A platform for viewing would have been very handy.
Then they appeared only 50 yards away, little translucent triangles darting on the surface. The school of reds appeared frantic as they fed in shallow water, skittering back and forth but ever closer to where I waited.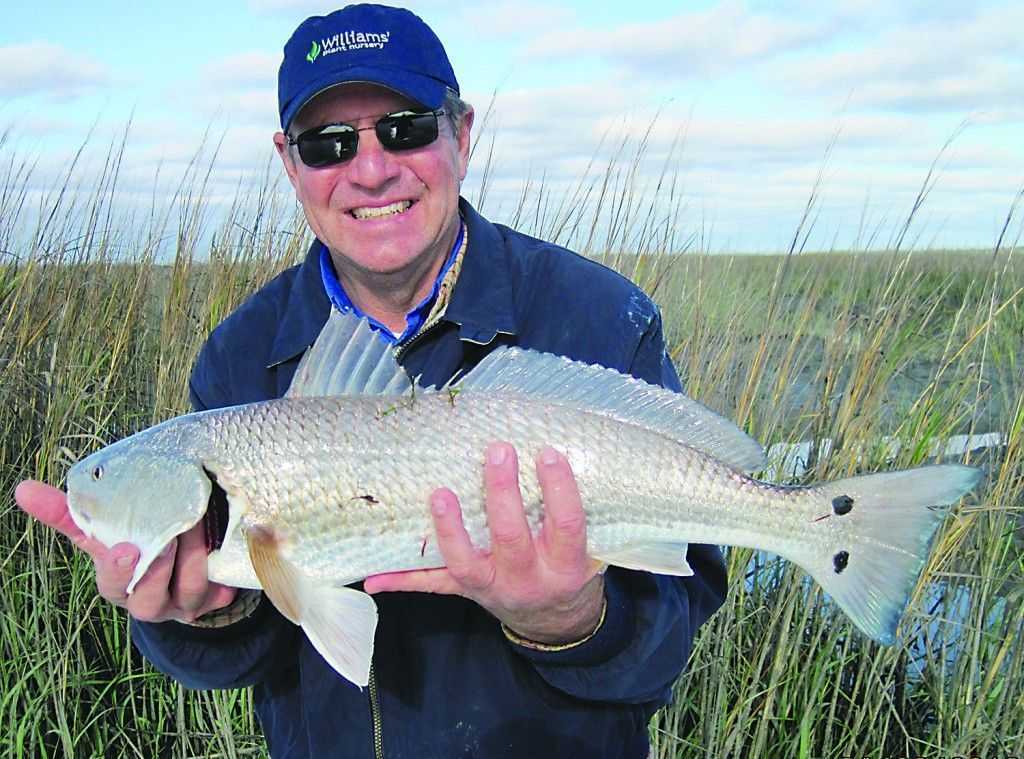 A few quiet paddle strokes were enough to put me in position. With probably 30 fish less than 50 feet away, I cast with a 7-weight fly rod. When my polar fiber minnow plopped down in the school, they jumped on it. One strip: a hard bump, but no hook-up. Second, third, fourth strip: they kicked up a wake behind the fly. Then a jarring thump ran up my arm as one took the bait and began a series of blistering runs.
It was a 28-inch red that I eventually brought to hand and released, one of many I tangled with over a week spent exploring the bay. Local guide Capt. Randy Peart said the fishing is always this good. He admitted, however, that sight fishing is not usually feasible. Most of the time the water is stained brown from tons of sediment washing in from the river, and a steady wind makes it tough to search out surface activity.
So the angler is left probing structure like docks, oyster bars and changes in bottom composition with spoons, jigs, soft plastics or live bait for conventional anglers, or obnoxious, loud flies like Rattle Rousers for the fly anglers.
An added bonus to targeting reds is you'll occasionally hook up with big trout that hang in the same areas. If you want to specifically target trout, they school up in the spring and fall on the oyster bars and on the first drops off the flats.
Although trout and slot reds can be the year-round main event, Spanish mackerel, silver trout, giant 37-inch bull reds and tarpon show up in the bay at different times of the year.