By: Jeff Hubbard
Outfitters North Guide Service
(231) 898-6246
www.outfittersnorth.com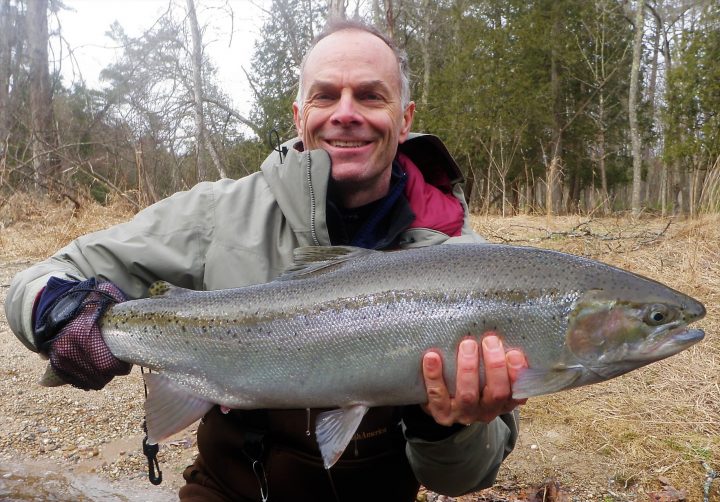 We sure have seen some weird weather patterns on the Pere Marquette River. Last month saw warming temps in the sixties one day and back in the teens the next. "Only in Michigan," right?
The steelhead fishing has been pretty good so far. A majority of the fall and winter fish took advantage of higher water temps and river levels and spawned rather quickly and headed back to Lake Michigan. Spring fish have been entering the river since the first week of March. You can find steelhead throughout the whole river system. This time of year they will be in the pocket water around gravel areas. For flies try smaller egg patterns in natural colors along with stonefly nymphs and salmon fry. The resident trout fishing is starting to improve too, as the water temps warm. This will only get better as they come off the steelhead egg bite and focus on the thousands of baby salmon a long the rivers banks. These little salmon become a huge staple in the trout's diet on the Pere Marquette River. For the swing, try smaller egg sucking leech patterns and white baitfish patterns. For an up-to-date Pere Marquette River Report check out outfittersnorth.com and don't forget to like us on Facebook! Thanks and Tight Lines!