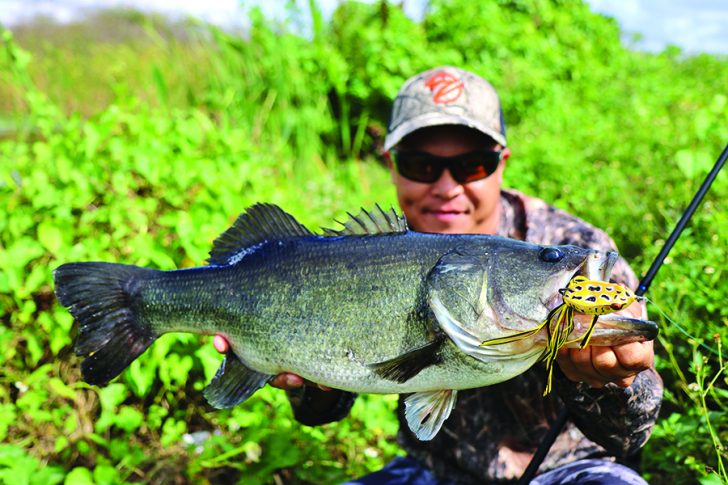 As South Florida and the rest of the state recovers from this year's hurricanes, the end of November brings the season to a close. The combination of the excess water from both the region's rainfall and hurricanes means more area to work lures, flies and live baits. Use muscle memory to work familiar spots, blind casting past productive areas and working the banks where one could probably stand prior to the high waters, especially over limestone, structure and choke points where ambush predators often stage.
The fishing in general can be tougher this time of year. It will quickly define those that put in the time and recognize the subtle changes necessary to get tight, otherwise dismissing any given spot as unproductive or simply a bad spot, which is almost never the case. I almost never rule out any spot in general as bad, so long as most or all the tell tale signs are present. It can be slow that day or that specific time you were there. Always revisit spots despite past activity and keep in mind that fish move around, often circling their territory. Keep an eye out for minnows, small cichlids, mullet, bait fish or pan fish. They will often tell you the water quality and often times, predator species won't be far.
One of my favorite fish to chase during this time and the very first species I ever caught is the elusive largemouth bass. Bass in general tend to be very curious and almost bully like when it comes to competition for both territory and food. Size matters and it is very common to see at least one very large bass, if not several, swimming along with other smaller bass and various predators. It seems they work together for the common goal of feeding but more likely, they are just using other fish for distraction.
A Texas rigged worm can be a great way to chase these gluttons. Use various sizes, colors and weights. If conditions dictate, go weightless. Crankbaits make great search baits and cover a ton of water. Mix in some erratic style plugs like suspending twitch baits or lipless crankbaits for variety in presentation, sound and vibration. Stealthy rigs like lures without rattles or free lining a Texas rigged fluke may be the ticket for extremely spooky fish. Topwater frogs or any bite on top is usually the most rewarding, especially when you throw them outside the ideal time zones of dawn and dusk like this bass caught in the Everglades mid day. I had the pleasure to prototype this frog among others, designed by good friend Patrick Sebile.
Feel free to visit my website, follow my social links to learn more or book a trip. Learn the techniques to better your game and pass it on to the next generation responsibly, while enjoying the Magic City's exotic freshwater scenery in beautiful Miami, Florida.
Hai Truong
(786) 405-4146
hai@haitruongfishing.com