One of the best parts of summer ending is the beginning of fall and FROG FISHING!
I love to fish topwater frogs over grass, and this time of year is prime time. I live about 45 minutes from Lake Guntersville in Alabama, and there's no place better, or more famous, for frog fishing than Guntersville. In the parking lot this time of year, there's no telling how many different states you will see license plates from.
I've fished all over this country and Guntersville definitely doesn't have a monopoly on the frog bite. It has more matted grass than other TVA lakes, but fisheries up north have loads of grass too. And the bass up north seem to be more eager to bite. I think it's because they aren't targeted as heavily as they are down here.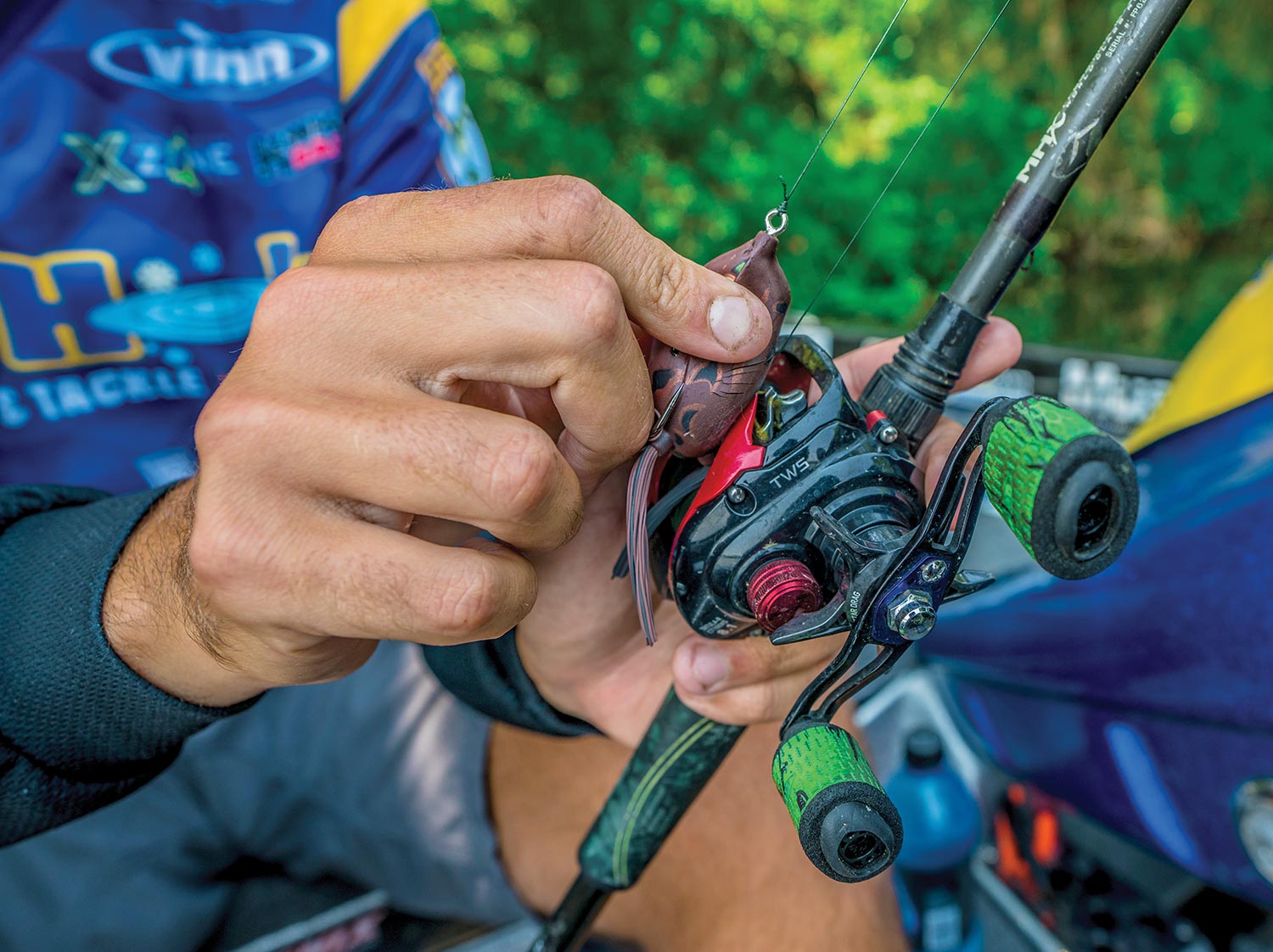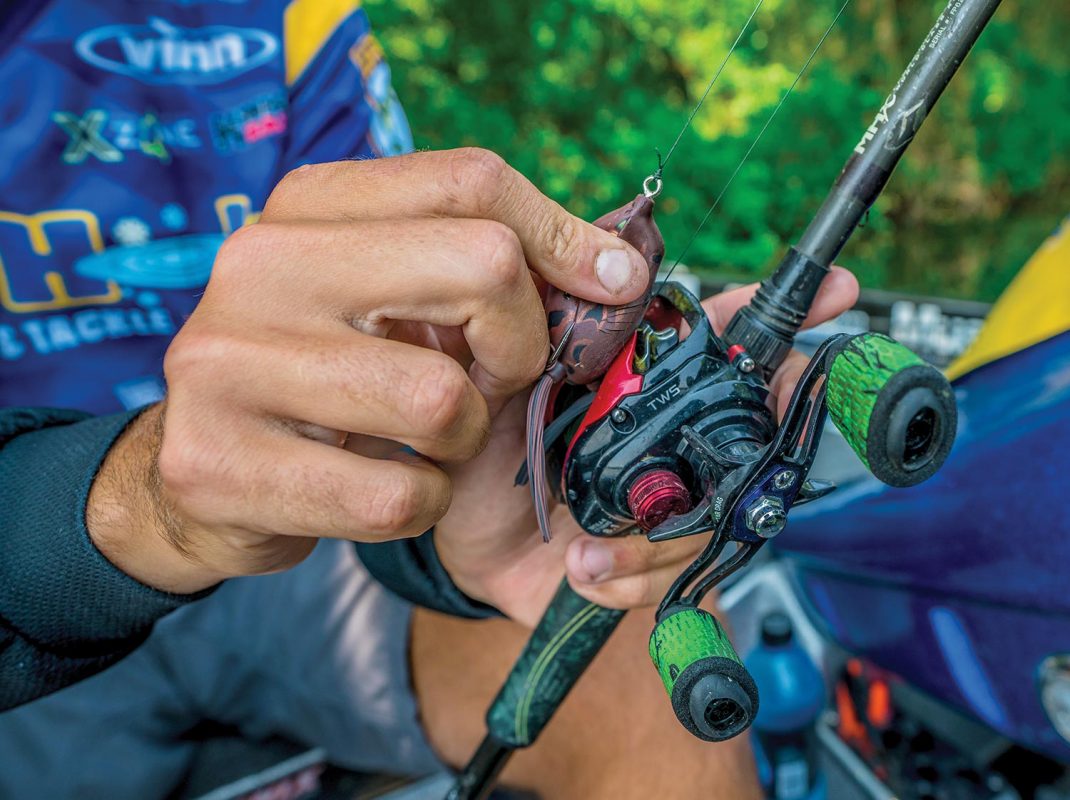 If I had the opportunity to take someone out and try to get them fired up about bass fishing, I think fishing a frog over matted vegetation would be my choice. If that person's heart rate didn't spike when a big bass blew up through the mat on their frog, then they would be better off doing something else. And then once they've seen a blow-up, the excitement level for the next one is all the higher. I get a huge smile on my face every time I see it happen no matter how many thousands of times it has happened.
Frog Fishing Gear
Just watching a fish blow up on a frog is exciting, but you also need to get him in the boat for that all-important photo op or weigh-in stage. For that you must have the right gear. If you throw a hollow frog like the one in this photo over matted grass and he bites, you probably won't get him in using monofilament line and a rod and reel from the department store.
My setup for frog fishing is a sure-fire winner. Rod: MHX FP885 with Winn split grips and Winn Grip Sleeves | Daiwa reel | 60 lb. Vicious braid | Spro frog.
Give it a try this weekend.  I know it will work for you.
by Brandon Lester
You can purchase the Daiwa reel by clicking here