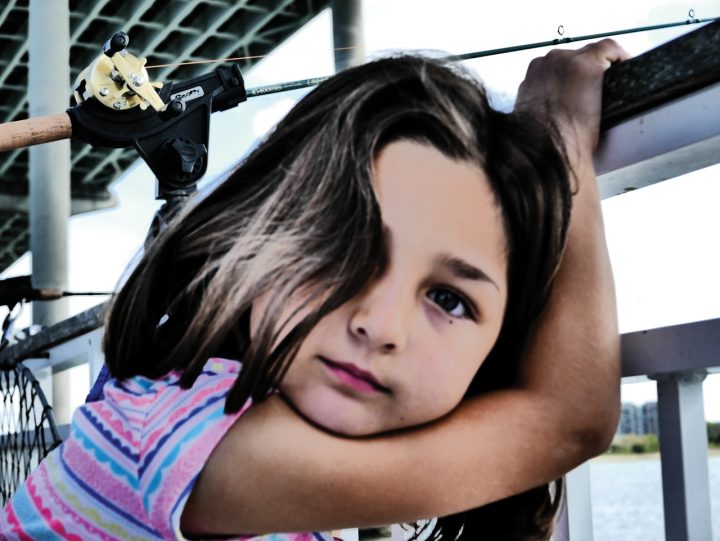 Spring is here, and soon the kids will be out of school on vacation. Before we know it, we will have blinked, and they'll be grown. This is why it's so important to spend as much time with them as you can to make some special memories. And what better way than a day of fishing and playing? After all, they are the building blocks of our future, and it's up to us to show them the ins and outs of fishing, so they can pass it down to the next generation. You will never forget the joy on their faces when they catch their first fish.
For those of you needing help with fishing techniques so you can teach your children, this is where I come in to the picture. Let's start with the obvious: our target is fish. However, we don't need to target a beast; rather, let's begin with small hooks and small bait. Go ahead and grab the kids some Spiderman or Sponge Bob rods, and we will get started.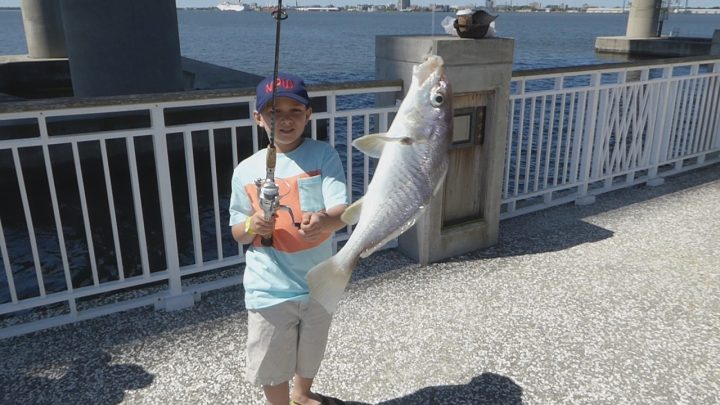 If you head out to the Mt. Pleasant or Folly Piers this month, you should be able to target croaker, whiting and, especially, pinfish. Pinfish are like bream or bluegill in freshwater, and the kids will love them. Try using small Carolina rigs with ½-ounce egg weights, about 12lb. test fluorocarbon leaders, and a size 10 hook in Octopus style. Your bait of choice will be frozen shrimp, as shrimp is a catch-it-all bait and will do the job well. After you thaw the shrimp, I suggest peeling the shell off and then cutting the shrimp into ¼-inch pieces to be placed one at a time on the size 10 hook. When I refer to a size 10 hook, I am not saying 10/0 (pronounced 10-aught). Aught sizes get larger as the number gets higher, while under aught sizes get smaller as the number gets higher. For example, a 1/0 hook is larger than a size 1 hook, and a 10/0 hook is massive, but a size 10 hook is very tiny.
At this point, you may want to look online for videos on how to make a Carolina rig, as in most cases visual instruction is beneficial. There are many videos online, and I have instructional videos available online as well. However, I will attempt to quickly explain this simple rig. First, take your fishing line coming out of the front of the fishing rod and put it through your ½-ounce egg weight. Second, tie the fight line to the swivel so that your weight slides up and down your fight line but stops when it reaches the swivel. Next, cut approximately 12 to 14 inches of 12lb. test fluorocarbon leader, then take the leader and tie one end of the leader to the other end of the swivel. Once this is complete, you will tie the other end of your fluorocarbon leader to your size 10 Octopus hook. After tying your knots, your total leader should be between 10 to 11 inches long when completed. You are now ready!
If you fish at the Mt. Pleasant Pier or Folly Pier, look for the footers and structure in the water as they should be holding the small fish, which you are targeting. I hope this helps you and your family have great spring and summer vacations. Until next time, good luck out there and have fun fishing!
By Jiggin' Jerry