Latest Fishing & Outdoor News
Treasure Coast - Tournament News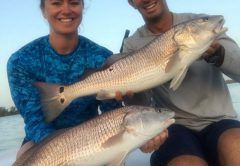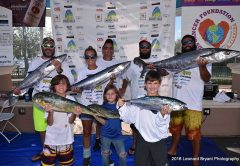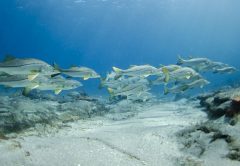 Treasure Coast - Kayaking & Canoeing
September has always been a great month for wahoo in the kayak.
September 22, 2017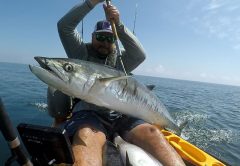 Conservation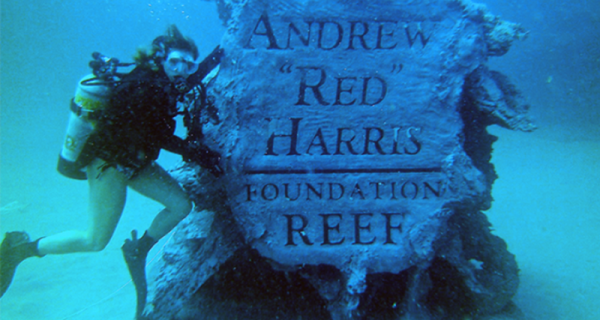 On August 9, 2017, the largest artificial reef deployment of its kind by a private foundation on Florida's east coast occurred extending an underwater nursery for sea life and a destination for divers.
September 22, 2017
Video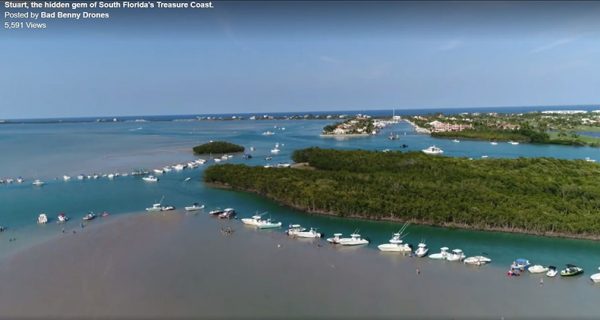 A great aerial perspective of Stuart's beautiful waterways and fishing grounds courtesy of Bad Benny Drones.
Wind, Water & Waves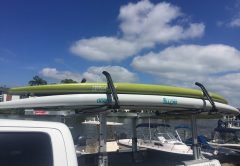 She, Who Fishes
I aspire to drag this sport into something it needs for the sake of its future - stronger fishermen.
July 5, 2017
Wind & Weather
Latest E-Magazine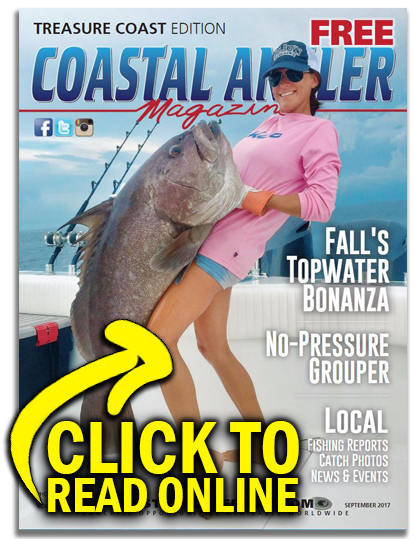 Fishing Forecasts
Treasure Coast Tide Charts
Sign Up!

Be the first to receive our latest e-Mag, fishing, tournament and boating news, and special offers delivered straight to your email box.
Treasure Coast Bragboard
Scuba Conditions & Forecasts
During the fall, our area plays host to the largest gathering of goliath grouper in the world.
Bahamas Updates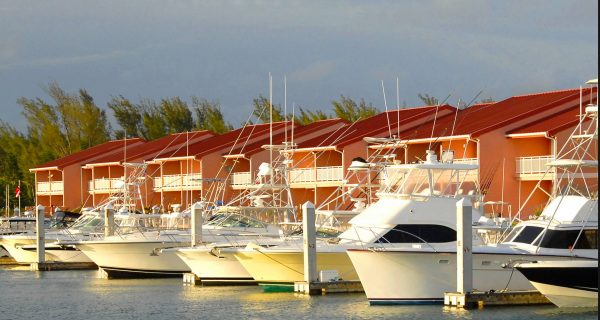 Bimini Sands Resort and Marina has emerged from Hurricane Irma without significant structural damage and is slated to reopen its doors to guests on Thursday, September 21, 2017.
Fishing Conditions
Treasure Coast Weather
Sebastian, Florida
87°
scattered clouds
humidity: 62%
wind: 9mph E
H 87 • L 77
Weather from OpenWeatherMap
Fort Pierce, Florida
90°
scattered clouds
humidity: 66%
wind: 17mph E
H 90 • L 77
Weather from OpenWeatherMap
Stuart, Florida
89°
light rain
humidity: 62%
wind: 13mph E
H 90 • L 74
Weather from OpenWeatherMap
Like us on Facebook