FISHING BRAG BOARD: Keegan enjoying some mahi-time fishing with his Uncle John out of the Fort Pierce Inlet.
Oct 28th, 2020
Tupat's fishing adventures around the state of Florida
Oct 28th, 2020
Beach fishing can be very good as these cooler temperatures approach. We will have migratory fish starting to show up as these cool fronts push down the coast.  Beach fishing for pompano, bluefish, mackerel and the other species will be some of the fish that are coming down the coast.
Oct 27th, 2020
Alabama Editon
Capt. James reports, "Fishing is heating up with the warmer temps. Rough seas conditions have limited the offshore trips but the sheepshead are showing up around structure & when the seas cooperate the whiting & pompano are picking up."
Alabama Fishing News
Popular Today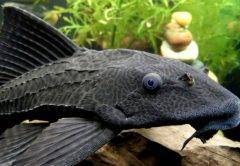 ALABAMA FISHING REPORTS & FORECAST
Bottom fishing will really perk up out on the reefs as the cold fronts push down. Trolling in November will be on the upswing too. Dolphin, wahoo, blackfin tuna and sailfish will be taken by those who get out and drag baits where the water clears up.
Oct 27th, 2020
November is prime time for great shiner fishing; no other bait draws the interest and the eye of a big bass like a live wild golden shiner.
Oct 27th, 2020
Look to target mahi, kings and sails in the 80-to-120 feet area trolling a live bait or Yo-Zuri plug to pick up a few fish...
Oct 27th, 2020
As fall progresses and temperatures drop offshore, large fish should return to area waters. Spearfishermen will notice the return of large gag and black grouper to area reefs and wrecks when water temperature hits the mid to low 70s
Oct 27th, 2020
For me personally, November marks the change from our fall to winter fishery.
Oct 27th, 2020
The Florida Fish and Wildlife Conservation Commission (FWC), in partnership with Wildlife Forever, is eager to announce they will host the Florida State-Fish Art Contest.
Oct 27th, 2020
IRK Executive Director Mike Conner joined Capt. Alex Gorichky in late-September to get a glimpse of the chronic algal bloom in the Port Canaveral region.
Oct 27th, 2020
Fish Heads of Stuart proudly announced in mid-October that "The Quickie" will launch the Treasure Coast's 2020/2021 sailfish tournament season. The fifth annual Quickie dates are Nov. 30 – Dec 2. Center stage for the tournament will be Sailfish Marina, home of Fish Heads of Stuart.
Oct 27th, 2020