Congratulations to Michael Grobelny, winner of May's Camping Giveaway Contest.
We are not currently running a promotion for the month of June. Check back in July for our Sunglasses Giveaway where you can score a pair of the best sunglasses in the industry.

Prize Includes:
Kaku VooDoo SUP ($1,199.00)
TreePod Hanging Treehouse ($324.99)
L.L. Bean Campsite Organizer ($89.95)
Big Ice Ice Cube Trays ($19.99)
Cobra Electronic Portable Charger ($99.99)
Gillz CoolCore ($49.99)
TOTAL VALUE $1,783.91
Contest Rules:
Begins: 05/01/18
Ends: 05/31/18
One entry per person
One winner announced 05/31/18 on Facebook Live @ 3pm
Thank you to our contest sponsors! Click the logo to go to their homepage.

Our goal is to design a comfortable fishing shirt with mesh panels on the side and incorporate a vented mask with 'gills' for ventilation. Sun can be brutal so we set out to make being on the water as enjoyable as reeling a big catch.

Where there are no strangers, only friends you haven't met yet. You don't need a passport to come here, an invitation to play here or a membership to belong here. Just step outside your front door, and you've arrived.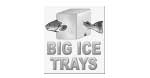 Big Ice is a breakthrough item for almost every fisherman and hunter.  It's longer lasting ice, which is simple to make. Just fill the trays and place in the freezer.

Cobra Electronics Corporation is a leading global designer and marketer of mobile communications and navigation products in the United States, Canada, Europe and throughout the world.
Where will your kayak adventures take you? No matter where you fish or how you ride, Kaku Kayak can get you there in comfort and style. Browse through our kayak designs to see our newest products.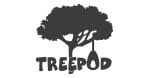 We create portable and stylish hang-out spaces that literally "hang-out." The Pods blend together features of hammocks, chairs, and tents, offering a perfect space to relax while suspended off the ground. 
Sorry. This form is no longer available.