Conservation
Environmental and waterway news.
Latest in Conservation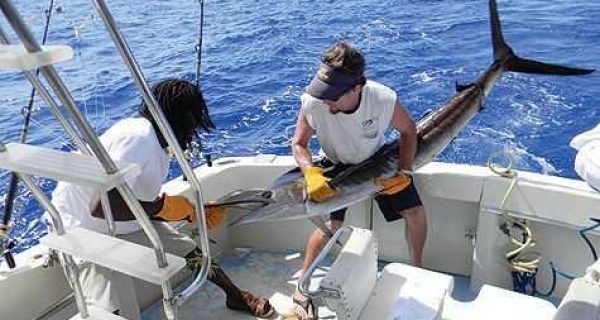 Growing up and fishing in South Florida, I remember seeing old photos of proud anglers, and while driving down A1A to the charter boat docks, seeing sailfish hanging upside down on the catch-board back at the docks.
<strong><em>MOBILE, AL</em> – CCA Alabama and the Alabama Department of Conservation and Natural Resources, Marine Resources Division, have announced a partnership to complete the massive Bayou Cour Reef in Bon Secour Bay. The Bayou Cour Reef is a proposed 34-acre reef located about one mile north of the Intracoastal Waterway in the Bon Secour Bay arm of Mobile Bay. The $163,000 project is being made possible with funds from the Marine Resources Division (MRD), a $55,000 donation from the CCA Building Conservation Habitat Program, and through donations from other sources, including CCA Alabama's license tag program. The initial phase of the project, a rip-rap circle to contain limestone and oyster shells in the main reef, was begun by MRD in June 2011. CCA's donations will be used to complete the first phase of the project.
Ocean Conservancy By Elizabeth Fetherston When I was a kid, my dad, an avid freshwater fly fisherman, hooked me on …