Shad & Crappie Derby Homepage
> Derby Rules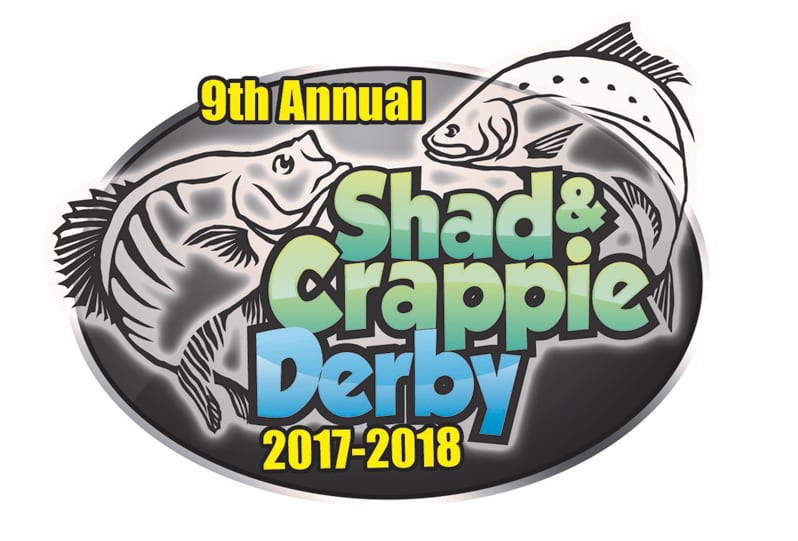 Shad & Crappie Derby Rules
Derby starts at sunrise on November 1, 2017 and ends at sunset February 28th, 2018.
There are no entry fees; anglers must register at one of the official derby sign-up locations and pick-up the official Derby Measuring Ruler and Derby Photo Token.
Anglers must meet all of the fishing regulations and requirements of the State of Florida and possess both freshwater and saltwater licenses as they apply. Junior Angler maximum age is 15 years old.
This is a catch, photograph and release (CPR) tournament.
Anglers are permitted to fish anywhere in Florida, anglers must take fish with hook and line only.
Anglers are permitted to fish in any manner desired, paddle fishing, boat, shoreline or wading.
Anglers can fish as many times as they want within the derby timeframe.
Awards
Three divisions will be awarded prizes for both Shad and Crappie:

Men's Division
Ladies Division
Youth Division

One prize per month for the largest shad entered during month
One prize per month for the largest crappie entered during month
One Grand Prize for the "Best Angler Photo" to be determined by the judge(s).
Anglers may win only one prize. (Exception: Monthly Prizes)
Derby Entries
Fish must be measured using the official measuring device (may use official ruler(s) from previous year) and the derby token must be clearly visible in the photo. Other commercial or homemade measuring devices are prohibited. Official measurement will be total length from nose (mouth closed) to the tip of the tail for crappie, and from nose (mouth closed) to fork of the tail on shad - the longest fish wins. Failure to comply with measurement rules will disqualify photo entry.
2 photos required per entry!
One photo of the fish measured on the official Derby Ruler with Derby Photo Token clearly visible
One photo of the angler holding the fish (photo token not required in angler photo)
Submit photo entries at https://coastalanglermag.com/orlando/shad-crappie-derby/enter-weighslip
Measurement photo must include the official derby token and official derby ruler, no exceptions
Judging
Related Saltwater Content
Related Freshwater Content
Our Sponsors