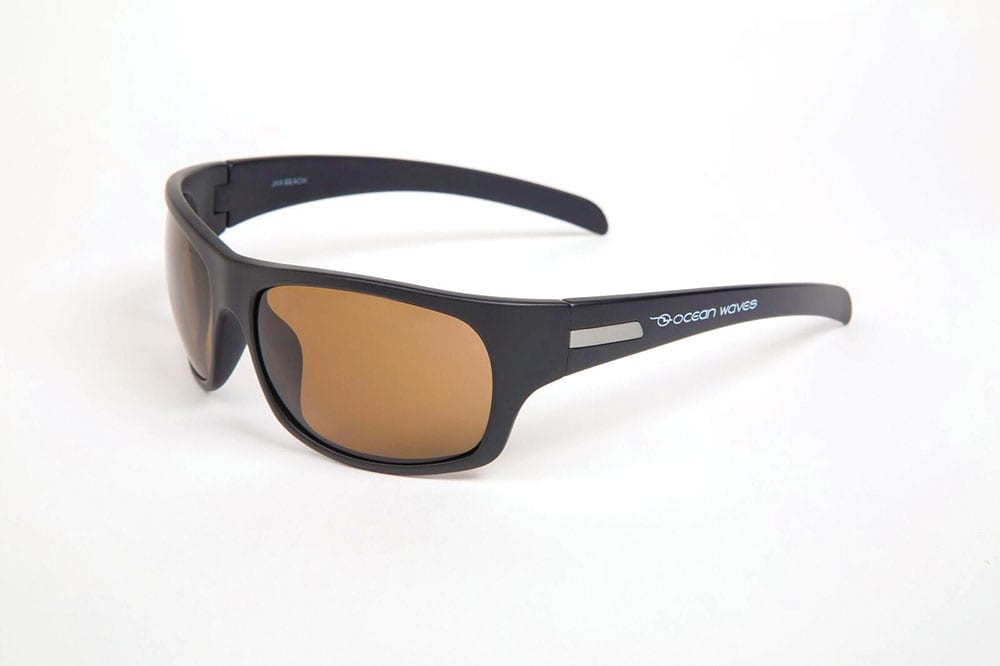 Ocean Waves Sunglasses, renowned for fishing eyewear, has produced an excellent and versatile pair of fishing glasses with their Jax Beach frame.
The Jax Beach comes in tortoise or matte black and has the widest range of size flexibility and wrap to fit anyone's head. From small to XL head sizes, the Jax Beach provides a great wrap look, excellent coverage, and comfortable fit and feel.
The Jax Beach can be paired with any of Ocean Waves' specialized lens types according to the angler's personal preference and visual needs. Ocean Waves Sunglasses customizes fit, utilizing two lens curvatures, which can be selected in any of the company's high-quality mirrored lenses: Offshore Blue (OSB), Backwater Green (BWG), Lunar Silver (LS – ultra dark), or Luminator Purple (LP – light enhancing) as well as non-mirrored Grey and Amber. Piece together the perfect shades to fit your style and needs.