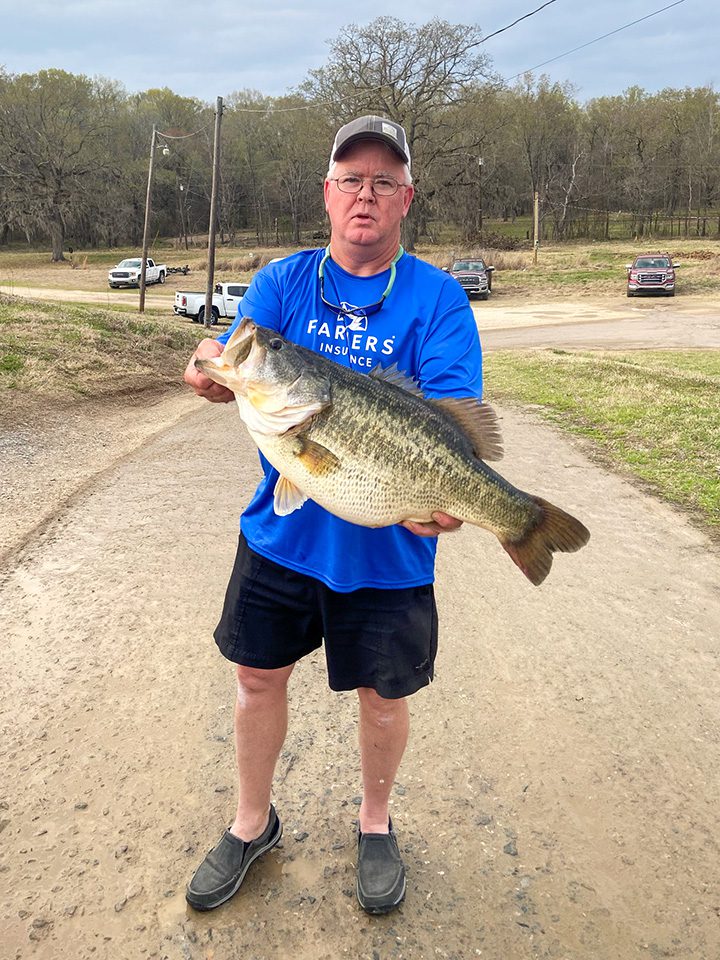 It's that time of year. During the stages of the spring spawn, anglers across the country have been landing some huge largemouth bass.
Recently, Texas has been in the spotlight with a string of 14-pounders and a giant 16.10-pound largemouth coming from O.H. Ivie Lake. Now, Louisiana has stepped into the big-bass action with three monster new lake records.
Bussey Brake is a 2,200-acre WMA reservoir in eastern Louisiana's Morehouse Parish. It appears to be peaking since re-opening to the public in 2020 after habitat work and stocking of Florida-strain largemouth bass. On Feb. 14, Todd Herrington caught a 13.58-pounder to set a new record for Bussey Brake. About a week and a half later, Robert Rush landed a 15.36-pound giant to smash that record. Rush's bass is the eighth largest fish on Louisiana's top-to bass list.
Meanwhile, at Toledo Bend Lake on the Texas/Louisiana border, Bill Cook caught a 15.67-pound monster on Feb. 11 that is also a new lake record. He weighed his fish in at the Bass Champs Tournament out of Cypress Bend Park.
For more on Louisiana fisheries, see www.wlf.louisiana.gov.