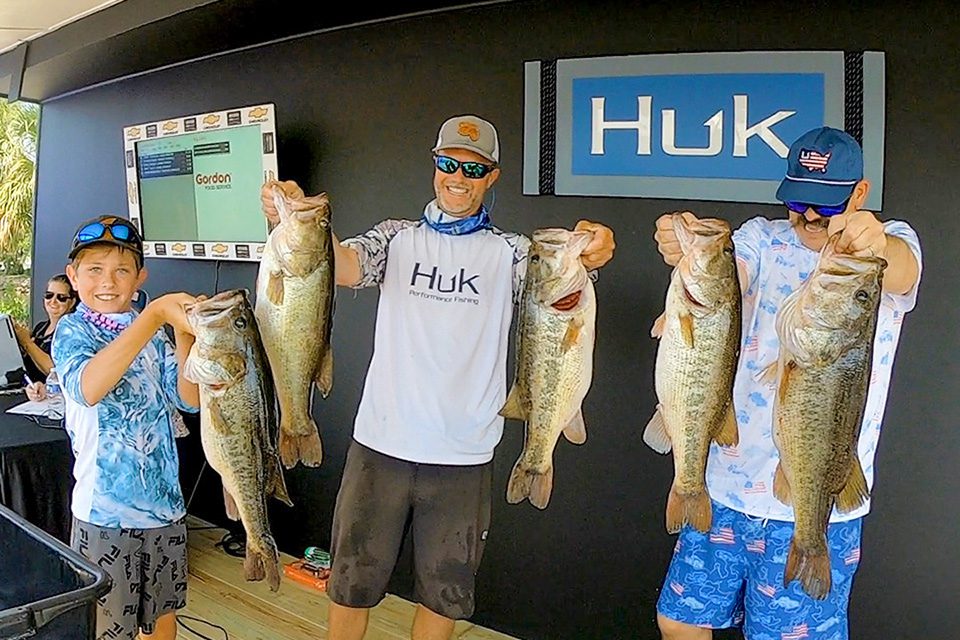 Catch a 30-pound five-fish sack of bass, and you're pretty much a lock to win whatever tournament you're fishing, right?
Imagine that glorious moment when you've been culling 5-pounders and pull into the docks to unload your livewell. With a grin on your face, you haul that huge bag of fish up to the scales… only to find out your 30-pound sack barely put you in the top 20!
That was the reality at a May 6 Roland Martin Marine Center Bass Series event on Lake Okeechobee. The fishing was so good that anglers weighed 20 five-bass limits that were heavier than 30 pounds. It took 36.82 pounds to win. We're not sure who keeps track of such things, but that's more 30-pound sacks in one tournament than we've ever heard of.
A father-son team of Preston and 11-year-old Tavyn Heisler won the 177-team tournament and a $6,500 big check.
"It was an amazing day," Preston told a RMMCBS reporter after the tournament. "I'm still shaking and I couldn't ask for anything better."
Tavyn said he was the net man early in the tournament, but he caught his own 8-pounder late in the day. His favorite lure was a black and blue charterbait.
To read a full report on the event, go to rolandmartinmarinecenterseries.com.