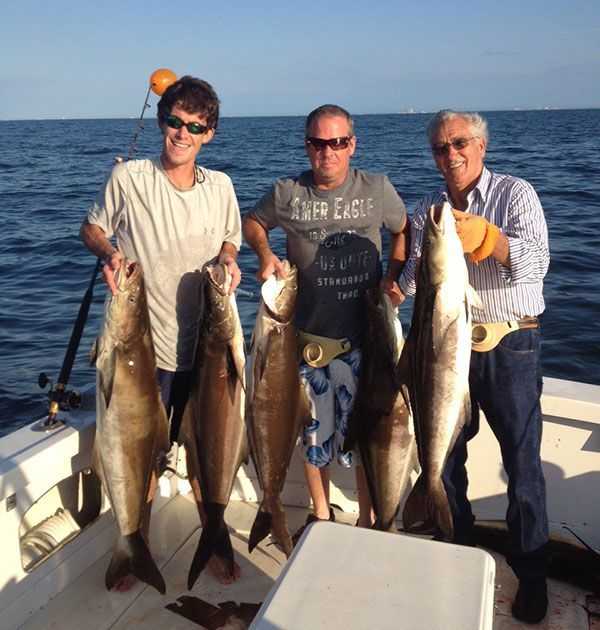 In this issue of Coastal Angler Magazine, I wanted to take sometime to look back at the charter boats of the Mississippi Gulf Coast that made 2013 a glorious year of fishing. It was truly grand fishing with all of them. From the bottom of my heart to all the captains, "Thank you for letting me be a part of it." Now is good time to start planning fishing trips. All the captains and crews that are listed in this article do a superb job. I would not recommend them if they didn't. Get out your pen or smart phone and take down these names and numbers. You won't be sorry about it.
I'm Ron and I'm all about fishing.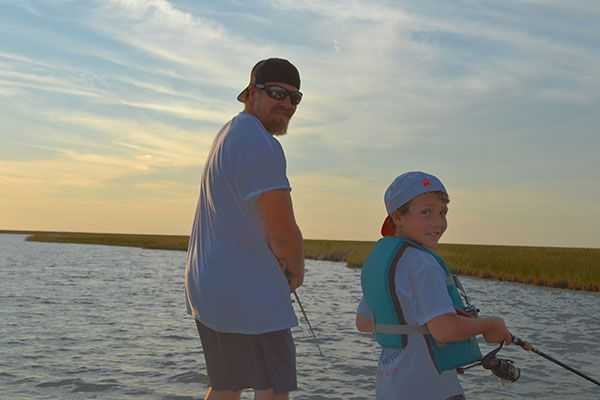 This months charter boat reviews will start by species of fish and in no particular order.
If you're looking to a charter trip in the bay or up the bayous of Biloxi and/or Ocean Springs for speckled trout or redfish then you have two perfect choices. Captain Mike Adams of Ft. Bayou Charters (228) 697-4808 or Going Coastal with CaptainTravis Paige (228) 297-0207. I have fished with these captains several times. Both Mike and Travis know exactly what they're doing. These are patient men and safe captains, both are an ideal charter to take kids, novice fisherman or as was my last trip an elderly fisherman. Up the bayous or out to the islands, I would go with either one of them, anytime- bar none.
If your feeling like something different, then try fishing the Louisiana Marshes or maybe, you happen to be fishing out of Long Beach. The clear choice for a charter boat is Captain Ronny Daniels of The Fisherman Guide Service (228) 323-1115. The marshes are teaming with doormat-sized flounder, big speckled trout and huge bull redfish abound. Captain Ronny has it down pat, nothing but fishing action all day long. Make no mistake about it, the marshes can be a very unforgiving place. You need a captain that knows his way around inside the maze of grasses. Captain Ronny moves his boat through the marshes like he was born there. On the trip out to the marshes he looks for tripletails (always a nice bonus). Most of his customers are repeat business, meaning The Fisherman Guide Service is doing a whole lot of things right. I'll jump in his boat in heartbeat.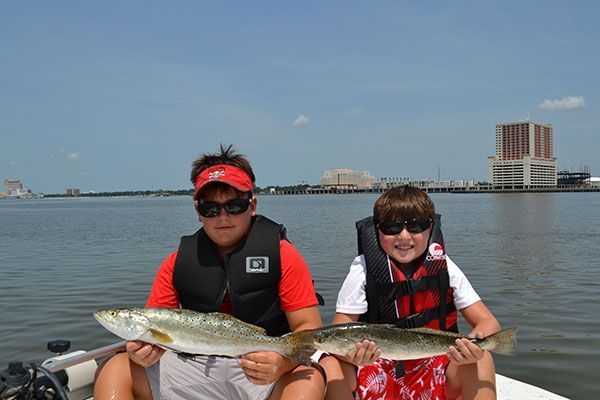 Charter boats come in many different forms for a variety of reasons. Sometimes you want to take a large party fishing. It's a great place for a family get-together or for business entertainment. If you're looking for a captain and a boat that can accommodate from 1 to 20 people then The Miss Hospitality (228) 348-0840 or 392-9002 can't be beat. Captain Kenny Barhanovich runs her. He knows where the fish are and how to get them biting. Captain Kenny has been at this a very long time and his experience shows. The Miss Hospitality is large, comfortable, and has some nice shade (an over looked quality). For a relaxing day that will keep the whole family hooked up with big bull redfish, The Miss Hospitality is the way to go.
Cobia. Strange how one word can stir so much emotion out of Coastal Anglers. One captain in Biloxi consistently wins a cobia tournament, that's Captain C-Bo of SYL Charters (228) 861-2019. Everything about him is just made to find cobia. Yes, cobia can be tough fishing but, SYL charters knows how to find "the boogie man." It's a day of fun that you won't soon forget. His boat is set up perfectly for them and his skill sets are unparalleled. I have fished with Captain C-Bo many times and we always get cobia. This spring if your going to fish for Cobia, I would call SYL as soon as possible. Captain C-Bo 's dance card fills up pretty quick.
If your looking to fish for blackfish or Kings then I would call Captain John Fryer of First Priority Charters (228) 348-7817. He can definitely find them.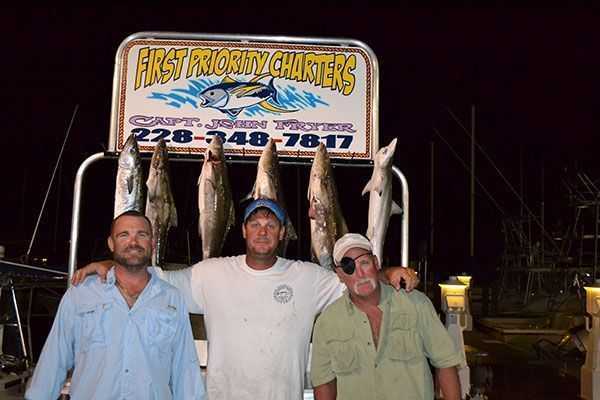 Its been a great year of fishing across the Mississippi Gulf Coast and I can only believe 2014 is going to be better. Our Captains want your business and will do their very best to make your day of fishing a great day.
I'm Ron and I'm all about fishing