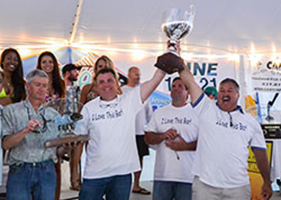 Castafari presents the Seventh Annual 2017 Hyannis Tuna Fest hosted at Hyannis Marina and Trader Ed's Restaurant June 22 through 24. $25,000 will be given away for the first place boat (based on 50 boats).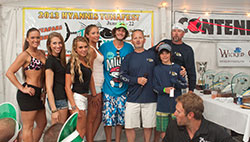 Big fish will count more than small fish! See Rules Page for video documentation protocol.
73″ and over = 250 points
60″ and over = 150 points
Under 60″ = 50 points
We're very excited to welcome back Contender Boats as our title sponsor, as well as all of our other supporting sponsors who help make this event happen. We will be offering an EARLY REGISTRATION INCENTIVE to all teams entering on or before May 15th, so don't wait to register! For hundreds of pics and updated info about past Hyannis Tunafest events (including Miss Tunafest contest), please visit our Facebook page at www.facebook.com/hyannistunafest.
For more information, visit: http://www.hyannistunafest.com/