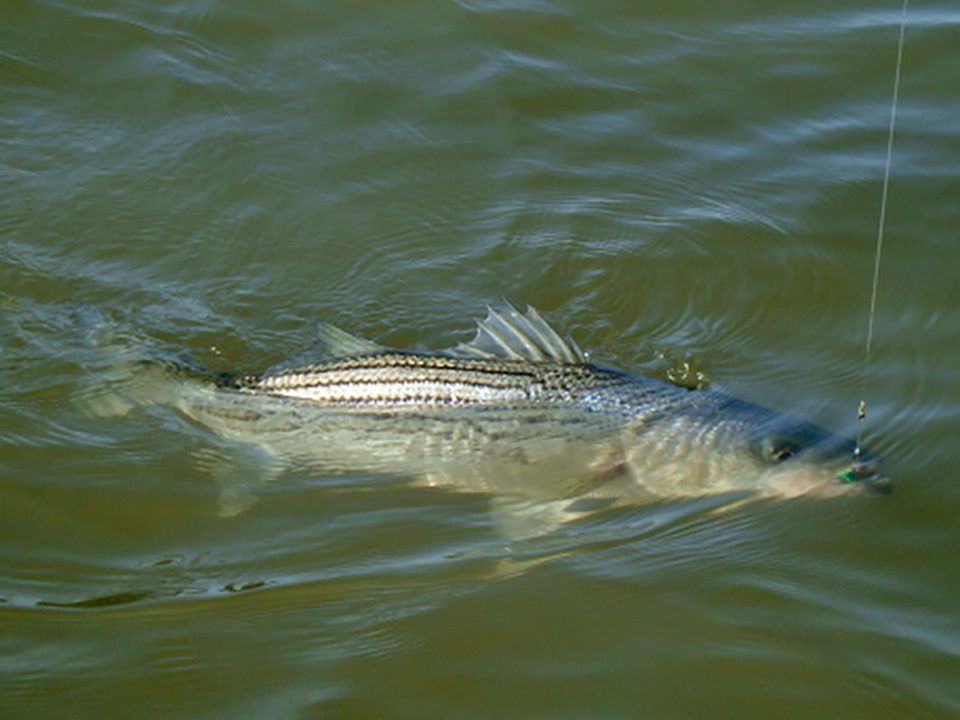 All Atlantic states will be required to implement a 31-inch maximum size limit on striped bass after an emergency action was approved by the Atlantic States Marine Fisheries Commission. Effective immediately, the maximum size limit will continue through Oct. 28, 2023.
This action responds to the unprecedented magnitude of 2022 recreational harvest, which is nearly double that of 2021, and new stock rebuilding projections, which estimate the probability of the spawning stock rebuilding to its biomass target by 2029 drops from 97 percent under the lower 2021 fishing mortality rate to less than 15 percent if the higher 2022 fishing mortality rate continues each year.
"Based on concern for the stock and the long-term interests of its stakeholders, the board acted decisively to protect one of the few remaining strong year classes," said Board Chair Marty Gary with the Potomac River Fisheries Commission. "The public is concerned about stock rebuilding and has urged the board to expeditiously respond to the new stock projections. Striped bass is one of the flagship species of the commission, and this action sends a strong signal that the board is firmly committed to rebuilding the stock for current and future generations. At the same time, the board recognizes that this action will have a profound impact on the for-hire industry and recreational anglers, however, it feels it is a necessary step to ensure rebuilding."
As outlined in the Commission's Interstate Fisheries Management Program Charter, a management board can take emergency action to address circumstances under which public health or the conservation of coastal fishery resources or attainment of fishery management objectives has been placed substantially at risk by unanticipated changes in the ecosystem, the stock or the fishery.
The Board implemented the emergency 31-inch maximum size limit for 2023 to reduce harvest of the strong 2015 year class. The 31-inch maximum size limit applies to all existing recreational fishery regulations where a higher (or no) maximum size applies, excluding the May Chesapeake Bay trophy fisheries which already prohibit harvest of fish less than 35 inches. All bag limits, seasons, and gear restrictions will remain the same. Jurisdictions are required to implement the required measure as soon as possible but no later than July 2, 2023. If it deems necessary, the board may extend the emergency action for two additional periods of up to one year each at a future board meeting.
The Commission will hold at least four virtual public hearings in mid to late May to inform the public about the emergency action and identify next steps for management. These meetings have not yet been scheduled.
For updates, see http://www.asmfc.org/