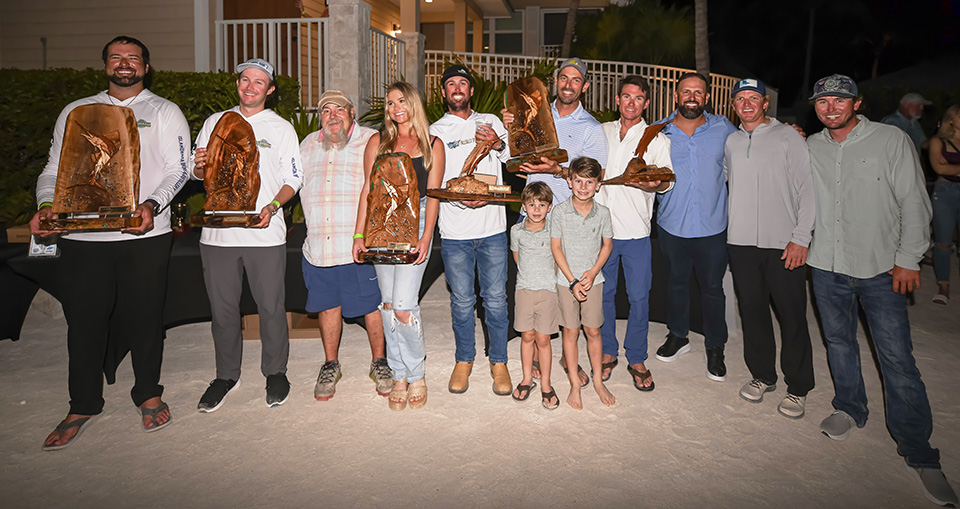 The Cheeca Lodge and Spa Presidential Sailfish Tournament two day competition was greeted by nearly calm conditions on the first day and it was only minutes after lines in that the first fish was released and tagged aboard the Kalex.  Day two was a whole different day.  Winds blew out of the south south east and the fish were abundant.
In the end Hillbilly Deluxe captain Trevor Frins led Tavernier FL anglers Jess Jorgensen, Chris Trentine, Gus Solis and Parker Cox of Key Largo Fl to the winners circle with 10 released sailfish. Hand carved awards by Doug Berry were presented to all winners including the most outstanding Captain award, won by Trevor, and the outstanding mate award won by Tyler Webb. Angler Jess Jorgensen would win the top lady award with 6 releases.  The Hillbilly Deluxe/GTB team was also awarded the Grand Champion Award for the Florida Keys Gold Cup Championship Series.  The team released 4 sails in the Islamorada Sailfish Tournament, 2 during the Islamorada Fishing Clubs Sailfish Tournament combined with the 10 from the Cheeca Lodge and Spa Presidential Sailfish Tournament for a total of 16 releases to win the series.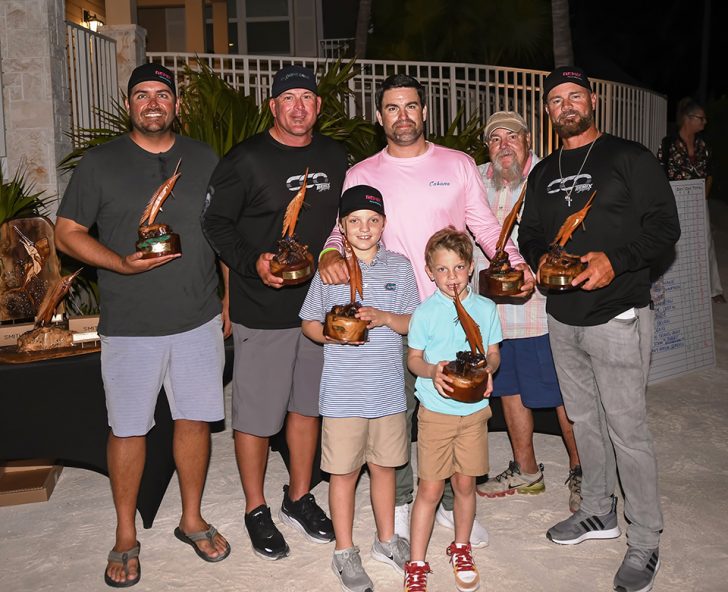 Second place anglers Bill Danko from Maineville, OH, along with Jorge Corzo and Ryan Alexander from Miami, FL and Doug Mientkiewicz of Islamorada, FL fishing aboard the Remix with Captain JC Cleare released 4 sails on the first day and 4 on the second day.  The team was awarded beautiful hand carved second place awards.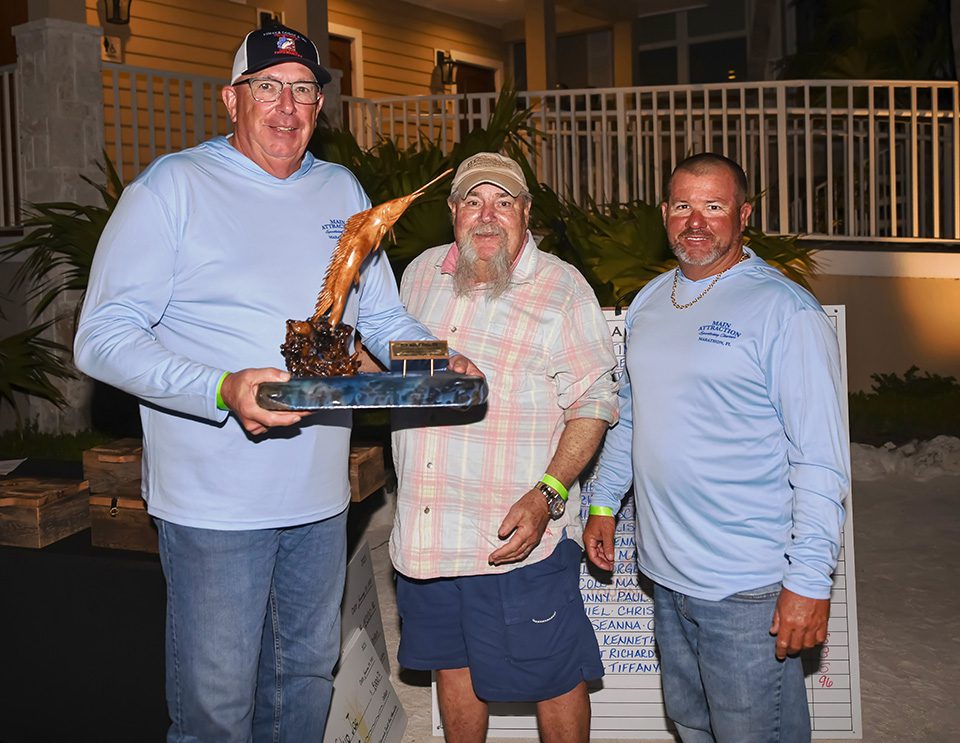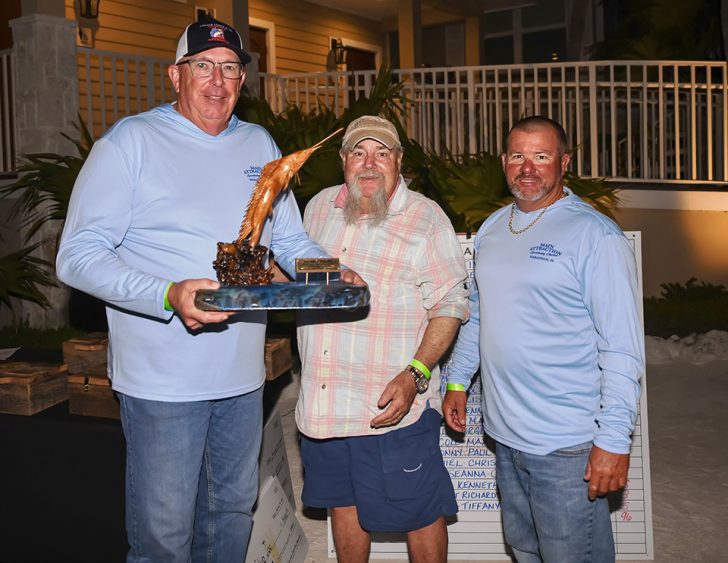 Caribsea captain KC Spaulding with mate Cody Darby released 7 sails for Florida anglers Kevin Taylor of Port Orange, Kenny Spaulding, Lee Gahagen and Clint Rodmar all from Islamorada.   Mark Busch from Westlake Ohio took home top male angler for the second time in a row fishing on the Main One with captain Marty Lewis.  Mark released 5 sails.  Top junior angler went to 16 year old Grayden Ross of Tavernier, FL fishing with his father captain Paul Ross aboard the Relentless.  Team Kalex with Captain Alex Adler at the helm would tag and release the most sails on time with 4 fish.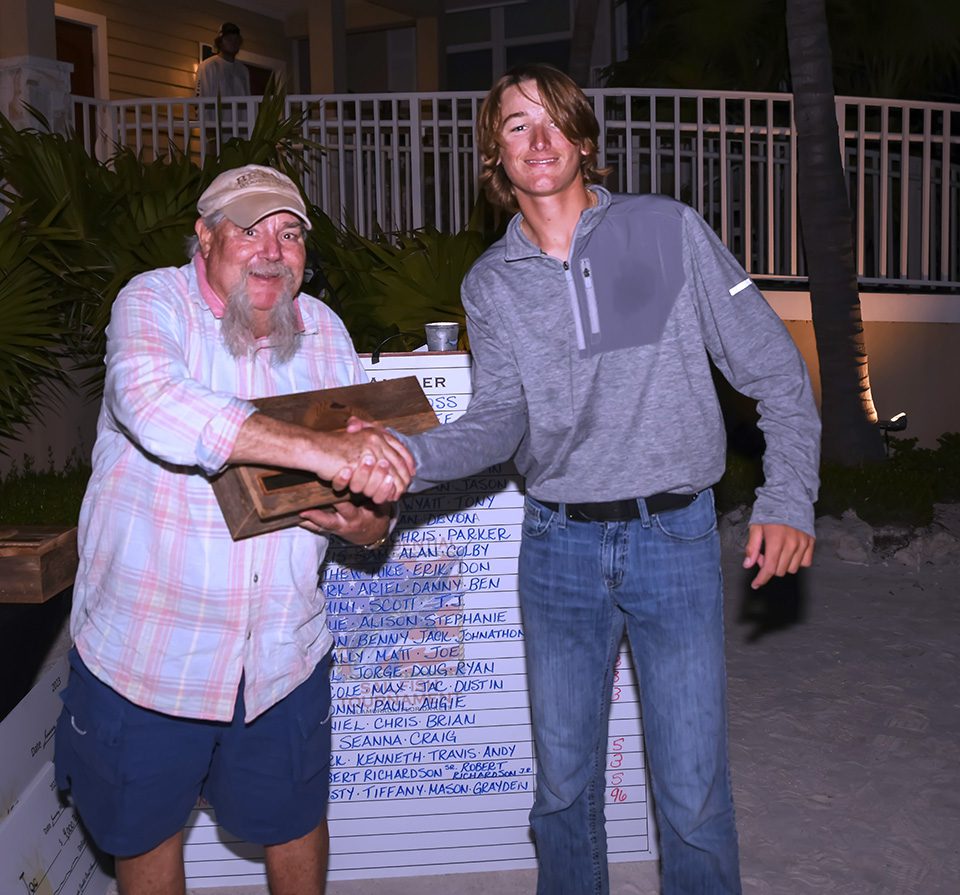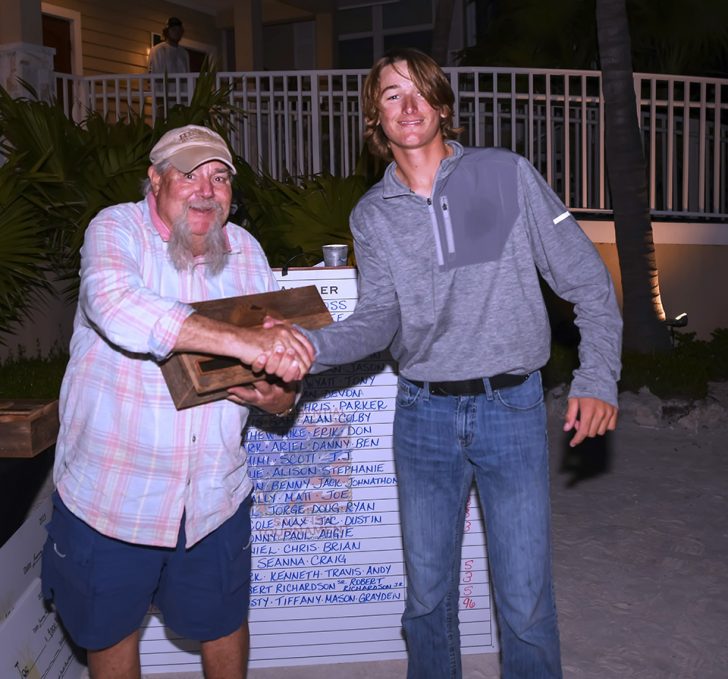 The 33rd Annual Cheeca Lodge and Spa hosted 89 anglers fishing on 24 boats plus friends and family.  96 Sailfish were released over the two day event and 11 of those fish were tagged.  The tournaments kick off and awards ceremonies were held on the beach at Cheeca Lodge with amazing feasts and fun for all.  "Doug Berry did amazing work on all the trophies for this event", stated Bill Coteron from Cheeca Lodge and Spa.  "We are so proud to keep the tradition going for 33 years.  I would like to thank all the anglers, captains and people who helped to make this tournament a great success".  The 2024 Cheeca Lodge Presidential Sailfish Tournament will take place on January 19th thru 21st.