3,500 Miles of Fishing and Fun
By Dan Kenney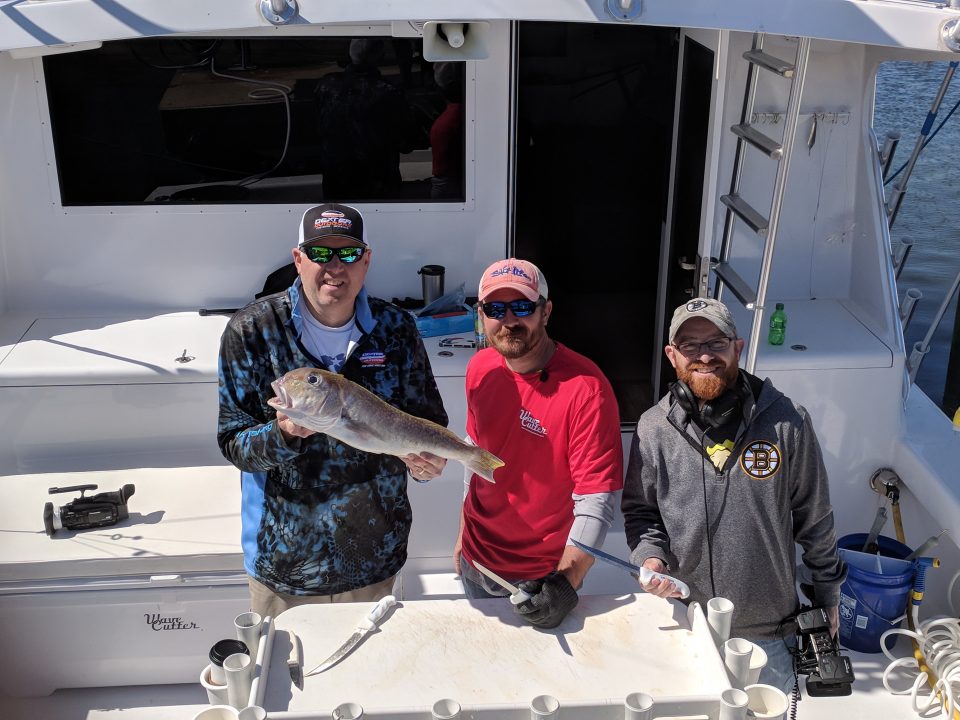 Searching for table fare along the Gulf Coast
There's a road trip and then there's a ROAD trip.
With the work I do I get to spend a lot of time traveling. I hit spots around New England and the country, learning from pros and experts everywhere I go. But the journey I went on recently with my cameraman Chris Goodney made the ones that came before it seem like small potatoes.
Our mission: travel the Gulf Coast between Louisiana, Mississippi, Alabama and Florida in search of the best table- fare species of fish; then catch, fillet, and dine on those species.
And who did I have to thank for this opportunity? Dexter
Knives, the oldest knife manufacturer in the country. Dexter wanted to produce a series of fillet videos demonstrating their knives' prowess while providing expert advice from professionals in the field. I had the good fortune of being the guy who would make it happen—with a lot of help from a lot of friends.
Poor me, right?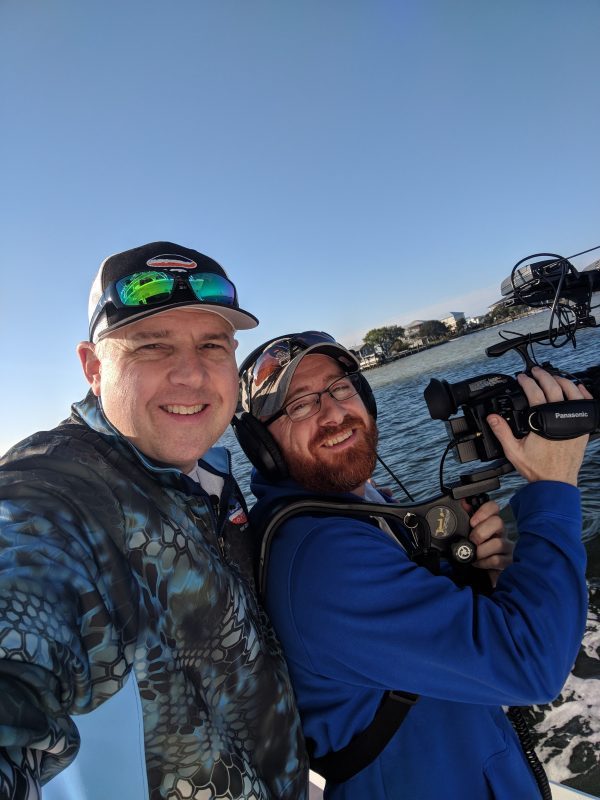 After departing in the truck from Massachusetts down to Louisiana, our journey took us through all the southern states en-route to the shorelines of Louisiana, Alabama, Mississippi and Florida
Along the way we hooked up with knowledgeable guides like Captain Trey Pique of Voodoo Charters in Venice, Louisiana, Captain Ronnie Daniels
of Fisher-Man Guide Service in Pass Christian, Mississippi, and Captain Joe Weaver in Pensacola, Florida. Together we dined on golden tilefish, triggerfish, vermillion snapper, crabs, crawfish and shrimp—and those were just what we caught. In Mississippi, Chris and I stayed at the Silver Slipper Casino for two days, enjoying their famous all- you-can-eat buffet. The cuisine on the Gulf Coast is out of this world!
As much as we hoped to get off to a great start in Louisiana, Mother Nature had other ideas. A wicked storm that would become a nasty Nor'easter in New England hit us hard, ruining our chances of catching any large pelagic like tuna, mahi or wahoo. However, we did get some redfish, sheepshead, triggerfish, golden
tilefish, black drum and vermillion snapper.
After the weather passed, the fishing got much better in Mississippi and Florida. This being an epic road trip, there was plenty of eating and sleeping in the truck, There was the lodge owned by Voodoo Charters; our rooms at the aforementioned Silver Slipper, which sits right on the shore; and Captain Weaver's Wave Cutter, a Custom 48 Bacle Boat outfitted with two Lazy Boy couches, two beds, satellite TV, two bathrooms, and a coffee maker.
The Wave Cutter was one of the coolest places I've ever stayed–on water or land—but the funny thing is, the coffee maker might have been the best part! It cued right up for us at 6 a.m.—essential for any fishing trip.
Wherever we traveled we were fortunate to meet great people. Folks like Captain Trey, Captain Weaver and Captain Daniels. Even though I fish fairly often and spend time at trade shows and on social media learning from pros, I am always amazed by how much I can learn from guides who virtually live on the water. Their fillet skills are incredible! They can clean even the most difficult species effortlessly and sometimes in mere seconds. Plus, everyone was great on camera and generous with their filleting advice. You'll be able to see the clips we produced on the Dexter Outdoors Facebook page during the next several months. Like their page and follow along for some great tips.
This, my friends, was a serious road trip and as I was rolling home I had to pinch myself, not only to stay awake but to remind myself how fortunate I am to be able to travel to all these amazing places and to meet such nice folks.
As for the Gulf Coast, "Wow" is all I can say. Super nice people, beautiful scenery and great fishing with an abundance of species. I strongly encourage you to get down there yourself if you haven't yet.
Until then, God Bless and Go Fish!