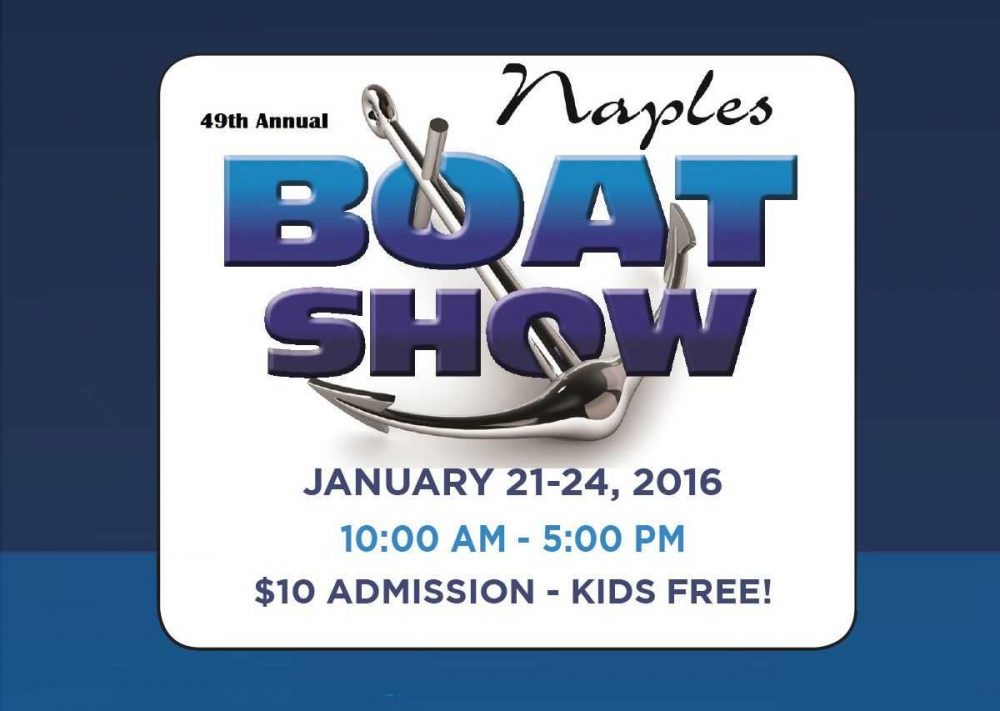 The 43rd Annual Naples Boat Show presented by the Marine industries Association of Collier County will be held this coming weekend from Thursday January 21 thru Sunday the 24th. To accommodate more vendors and displays, this year's show will be held at the Naples Airport on the south terminal lawn. In addition to new boats and the latest in all things marine, the Show will also feature a Marine Expo, a Flea Market and a Seafood Festival. Admission is $10.00 and children under 12 years old are free.
On Saturday and Sunday, Coastal Angler Magazine – Naples, will be offering free seminars. Captain Rick Murphy, host and producer of Sportsmen's Adventures, is scheduled to hold seminars on Saturday at 11:00am and at 1:30pm after which he will be available for photos and autographs. On Sunday Darcie Arahill will be a guest lecturer at 11:00am and 1:30pm with photos and autographs afterwards. Darcie, also known as Darcizzle is a feature writer for Coastal Angler Magazine – Palm Beach and she has her own YouTube channel, Darcizzle Offshore, which features Florida's offshore fishing scene.
Other activities include live music on Thursday, Friday and Saturday, plenty of fresh seafood and other edibles, and a Craft Beer Fest on Saturday.
The Naples Boat Show is the largest premier recreational show in the Naples-Marco Island area. Whether you're looking for a new or used boat, a new fishing rod, or just a good time, come and enjoy the fun and all the activities.