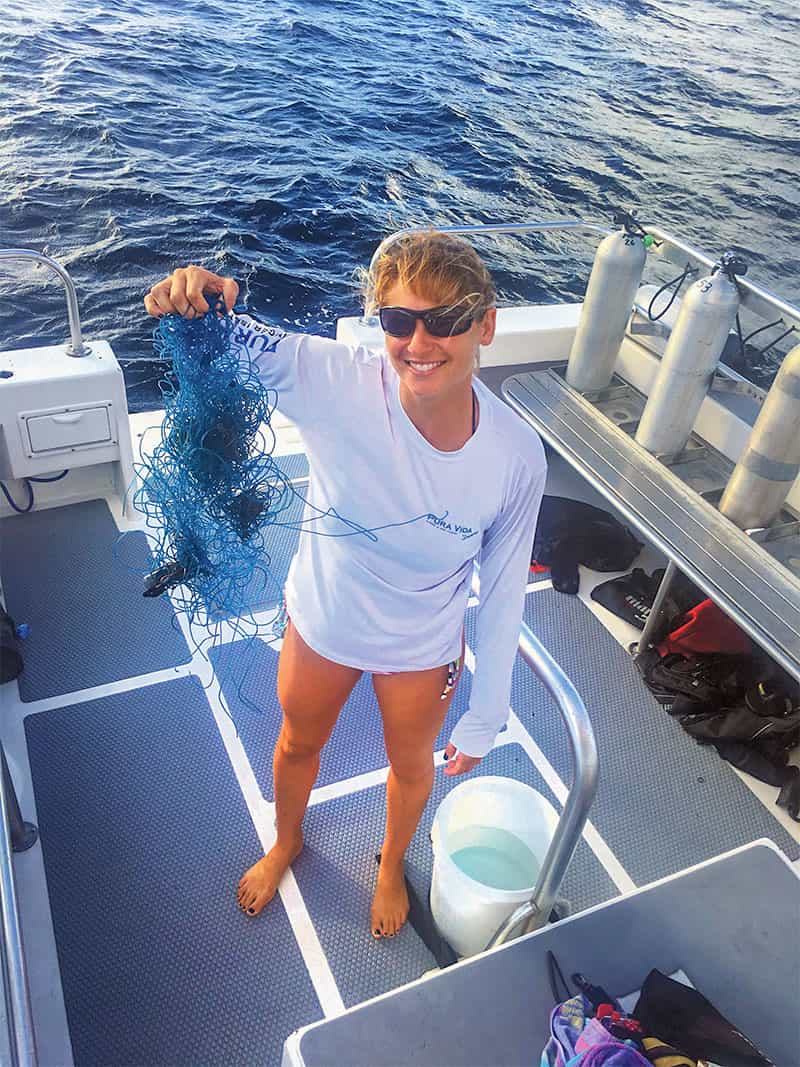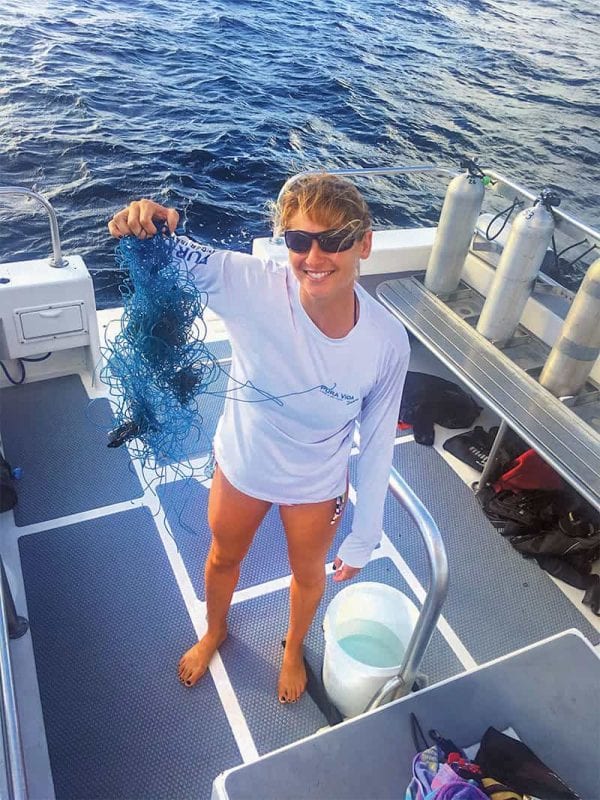 The sun is shining, and the water is warm, so it's time to hit the beach! This summer lend a hand in keeping your favorite beaches and reefs clean.
Every day more marine debris is building up in our waterways and along the shoreline. By practicing the "one-piece" plan, over time you can make a big impact helping the environment and the animals that rely on healthy habitats. Each time you go to the beach, kayak or paddleboard along a waterway, dive underwater on the reefs, or hit the bay in your fishing boat, make a point to pick up and remove one piece of litter.
Another easy way to have a significant positive impact is to add a fourth "R" to "Reduce, Reuse and Recycle." That fourth "R" is "Refuse!"
Single-use items, like plastic cutlery, grocery bags, disposable cups and straws are a threat to animals like sea turtles and birds when they are whole. These items also break down to form micro-plastics, which are easily digested by many marine animals, and can wreak havoc on their digestive systems.
Plastic bags pose a problem for our marine life if they end up in the ocean, as they resemble jellyfish floating along the surface, a tasty source of food for many animals. Sea turtles, sharks and even swordfish ingest these bags.
As anglers, it's important to know where you can drop off discarded fishing line. Pura Vida Divers serves as a great Monofilament Recycling Center for Singer Island and the West Palm Beach area. There are alternative centers throughout Palm Beach County as well. I'm sure there are centers in your area.
If you're ready to act and you're in Palm Beach County, volunteer for the July Beach and Reef Cleanup with Pura Vida Divers to help us keep Phil Foster Park and our offshore reefs free of debris. Volunteers can walk the beach to gather litter, swim along the Snorkel Trail at the Blue Heron Bridge to remove in-water items, or scuba dive offshore to remove fishing line and marine debris from the coral reefs off West Palm Beach.
The cleanup takes place on Saturday, July 14 from 8 a.m. to 12 p.m. Kids and families are welcome to participate! All cleanup supplies will be provided, including gloves, grabbers, mesh bags for in-water volunteers and buckets for anyone cleaning the shoreline. Volunteer hours are available for students. To register, call the Pura Vida shop at 561-840-8750 or visit www.PuraVidaDivers.com.
If you can't make the July clean up here in Palm Beach County, join us later this year on Saturday, Sept. 15 for the International Coastal Cleanup!
Pura Vida Divers is the proud sponsor of Phil Foster Park through the Palm Beach County Adopt-A-Park program. They host quarterly beach and in-water cleanups at that location every year. To learn more, sign up with Pura Vida Divers for the Project AWARE Dive Against Debris specialty class.