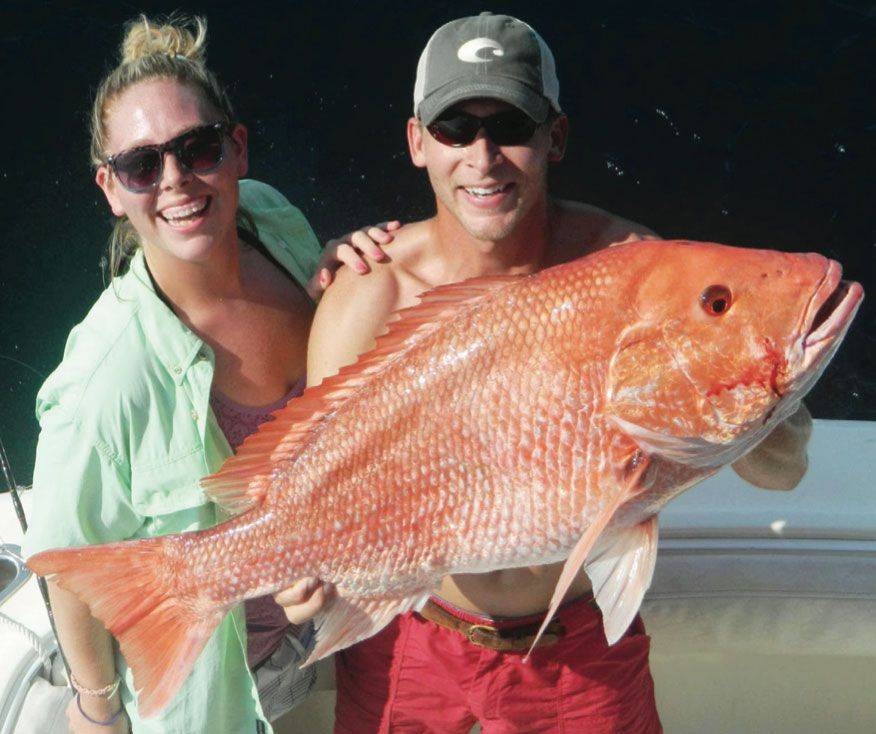 [dropcap]M[/dropcap]any anglers on the Alabama Gulf Coast are waiting on cooler weather. We may experience some in September. The king mackerel and Spanish mackerel bite was good in August and should be better in September. Most of these fish are being caught within 8 miles. With the closure of amberjack on August 25th, and red snapper being closed, everyone has to look at other species to target in the Fall. Don't worry, we still have fish that we can keep. Some anglers choose to release their fish. Some of the fish that can be kept are gag grouper, scamp grouper, mackerel, wahoo, vermillion snapper, white snapper and almaco jacks. You will need to travel offshore beyond 25 miles to find most of these fish.
Offshore trolling has been good with wahoo, white and blue marlin caught around the nipple area. September is usually a great month for offshore trolling on a full day trip. Tuna are being caught around the offshore rigs along with mahi mahi, wahoo and marlin.
Deep drop fishing has been good with catches of yellowedge grouper, snowy grouper, seabass, blueline tilefish and golden tilefish.
September is a good month for fishing. Get your boat, a friend with a boat or book a charter and enjoy some Alabama Gulf Coast fishing.