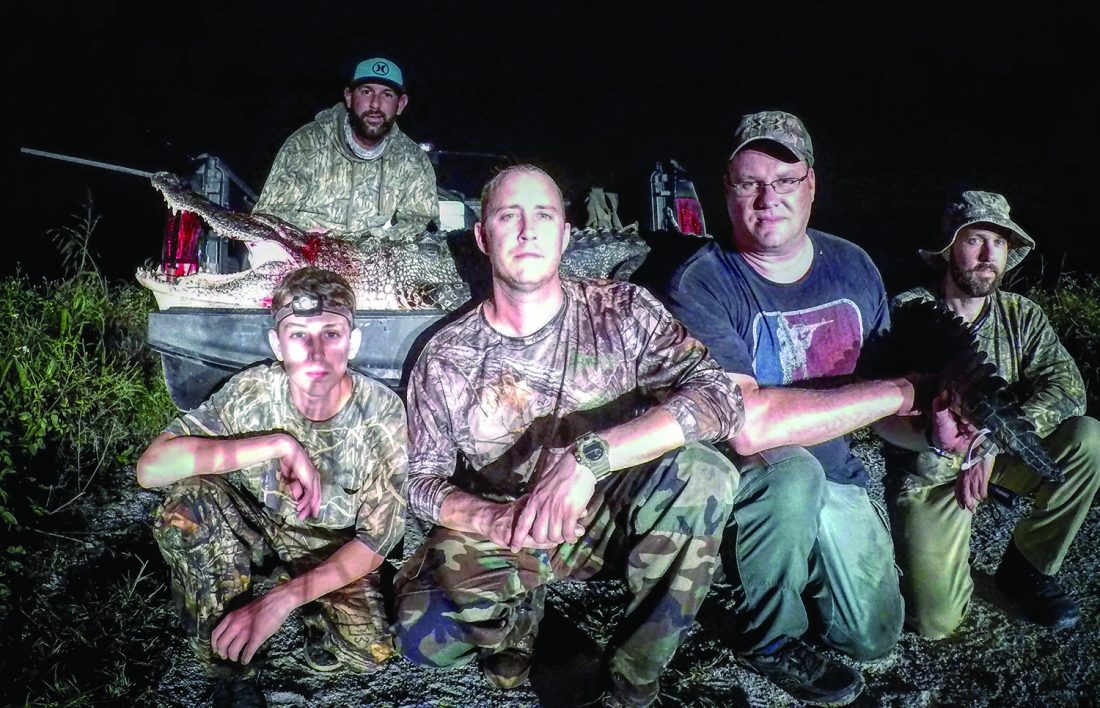 Never tried alligator hunting in South Florida? Well you should. Florida alligator hunting mixes traditional spot and stalk hunting with a bit of fishing skill set. Alligators are awesome game, very power, and exceptionally smart animals. Gator hunting is an adrenaline pumping experience from start to finish! These powerful creatures will test your bravery and strength, and if you are successful you will be rewarded with some of the best tasting game Florida has to offer.
In Florida we have a very healthy alligator population which is regulated by Florida Fish and Wildlife Conservation Commission. An established hunting season runs during the months of August to November. Alligator hunting is highly regulated and requires permits which are obtained via a lottery system, this can be done online, or at a local tax collector's office. For more information visit www.myfwc.com.
If selected a hunter receives 2 tags. People wishing to assist a permit holder may also purchase an alligator trapping agent license which allows them to assist and participate in the harvest. I recommend going with a group of hunters who have hunted gators before. It takes experience in locating them, as well as successfully snagging them or baiting them. It also takes experience in handling these animals to safely harvest them.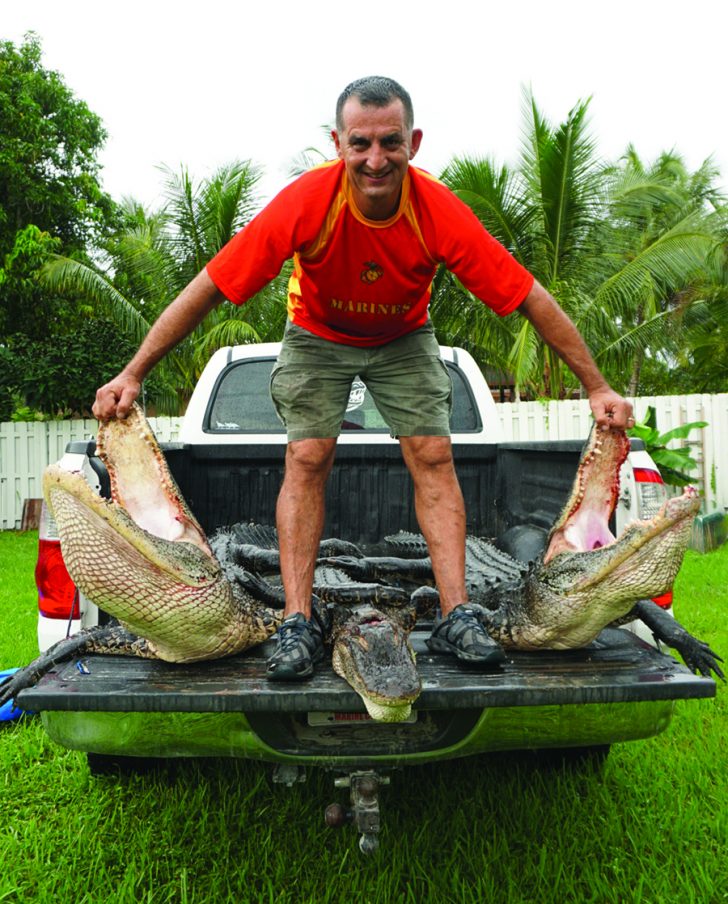 In order to harvest one of these, one must be very stealthy and be able to accurately cast a weight snag hook often during pure darkness, and in between or over heavy vegetation. This is the most common technique to capture an alligator. A good tip for accurately casting is hooking on a 3-4inch glow stick onto the barb. This allows you to see where your hook landed and allows for easy tracking before you attempt to snag the alligator. Other legal methods of taking gator is crossbow, gig, spear, harpoons, and spear guns.
The best time to hunt alligators is night time or first light. Make sure to pack a quality halogen or LED spot light to locate the gators by the "glow" of their eyes! It is important to know that in order to humanely and safely dispatch the animal the hunter must utilize a "bang stick". This is basically a pole with a bullet contained at the end.
For more information on this exciting hunting experience please visit www.myfwc.com
Capt. Joey Cabrera
South Water Guide Service LLC