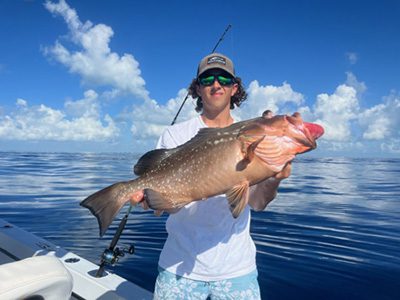 By: Capt. Bruce Andersen
The month of May, what a great time to be fishing in the Florida Keys. There are several things that happen in May that make it one of my favorite months to fish here. On May 1 shallow water grouper season as well as deep drop fishing will both open. Also, during the month of May, the offshore fishing for mahi should really heat up and more and more boats will be headed offshore in search of these coveted fish. On the reef the yellowtail snapper spawn is in full swing and the mutton snapper, and then Mangrove Snapper spawns will be right behind them over the next few months. And on top of all of this the tarpon fishing inshore is at its peak.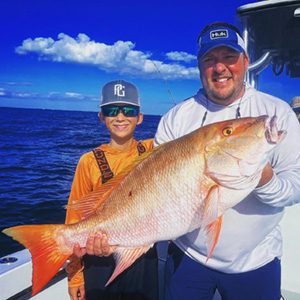 There are so many great things to fish for that most days it's hard to pick what type of fishing to do. On my charter boat, the Captain Easy, I usually let my customers preferences, and the fishing conditions dictate what to target on any given day. For instance, if we've had a strong east wind for several days, pushing the blue waters of the Gulf Stream close to shore, then we'll be more likely to head offshore in search of mahi mahi. If we've got dusty colored water, and a moderate current going in the same direction as the wind on the reef, then we'll be very likely to anchor down and chum for yellowtail snapper while trying to pull a few grouper off of the bottom. If we've got flat calm seas and a light to moderate current offshore, we'll break out the electric reels and head out for some deep dropping for snowy grouper and tilefish. By working with the conditions that are best for the type of fishing we will be doing and not fighting against a tough condition, we'll have a greater chance of success.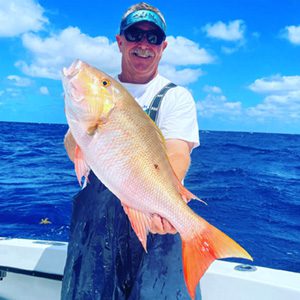 Head out on the water this May and try your luck at any one of the great fishing opportunities available right now. One thing's for sure. With so many great types of fishing available this time of year there's always a chance for a banner day in the Florida Keys!
— www.captaineasycharters.com
You can reach Captain Bruce Andersen at Capt. Easy Charters,
MM 85, call 305.360.2120 or email at: captbrucekey@comcast.net