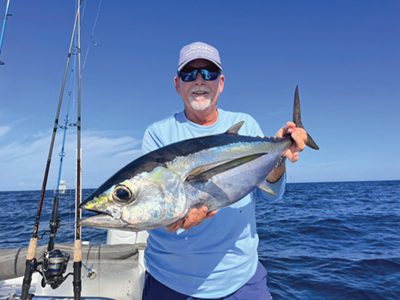 By: Capt. Greg Poland 
The fishing in the Everglades has been on fire lately with lots of quality bait moving on the shorelines and gamefish eating it. On a recent trip, we got into some snook and found ourselves releasing over 20 along with a few red and black drum. We were fishing with light spinning outfits with 1/2 of a shrimp on a jig, it made for a great bite and my clients had a blast fishing up in the Glades.
There has also been some great fishing at our local bridges, but I prefer a little heaver outfit and always like to use live pilchards to get the action going, check out my fishing buddies Rylan and Layton who fished with me for Rylans birthday and caught quite a few snook. If this sounds like fun to you head over towards the Flamingo area or give me a call and let's set up a 1/2 day or longer to get to know the Backcountry. If the patch reefs are more your style, the bite out there has been consistent as well as I like to take along some pilchards if I can find them because I find the bigger snappers simply can't resist them. And if you don't throw a Castnet try out a Ballyhoop net they are much easier on the body and are deadly for live bait.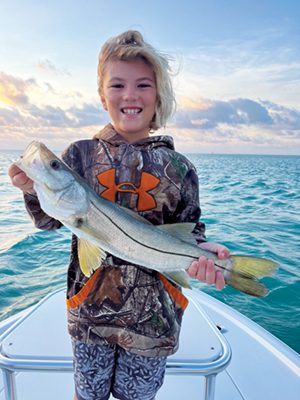 If you get on a good patch in the 20-40ft range and put chum out, you will see the cigar minnows and ballyhoo start to show up when they do slip the Ballyhoop over and let it sit out there behind the chum until the live bait you want is in-between the net and the chum bag. As they are eating the chum simply make a slow retrieval till you have the bait near the net then speed it up and get them into your live well.
Now with all that live bait, you will have lots of options from putting one on the bottom for a snapper or grouper to putting one out on a flatline for a sailfish or blackfin tuna. I have some open dates on the calendar so if you want to get out either for a 1/2 or full day give me a call and let's set up a trip either on my 25ft Contender Bay boat or I can come show you some local knowledge on your boat and help you get it rigged up right for fishing in the area. Catch you next month!
— Contact Capt. Greg at 305.393.3327 or email
gregpoland@icloud.com    |  Instagram: gregpoland
Facebook: Fishing in the Florida Keys with Capt. Greg Poland