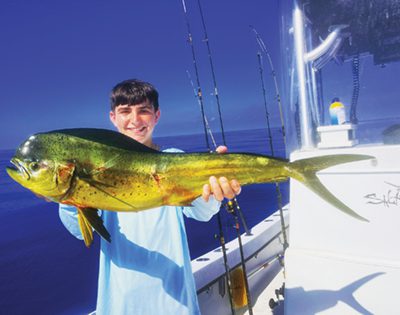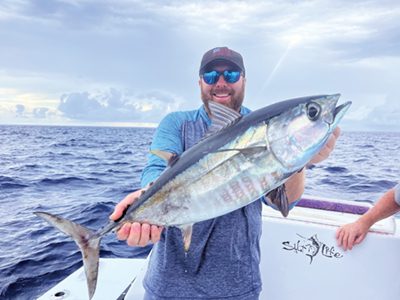 By: Capt. Bruce Andersen
The month of July! The middle of summer. What a great time to be fishing in the Florida Keys. As the summer season continues the fishing stays hot with great action, both offshore and on the reef.
On the offshore scene the great mahi fishing that we start to experience in late spring early summer should continue through the month of July and into late summer. Every day is different, but usually this month we'll have plenty of slick calm days. Some beautiful weather to head offshore, running and gunning in search of these fish. In addition to the dolphin, or mahi-mahi, we should have some pretty good blackfin tuna action available on most of the humps and seamounts. One tip, keep in mind that first thing in the morning or late in the afternoon can be a great time to target the tuna. We've also been seeing quite a few wahoo this summer, which has been a nice bonus.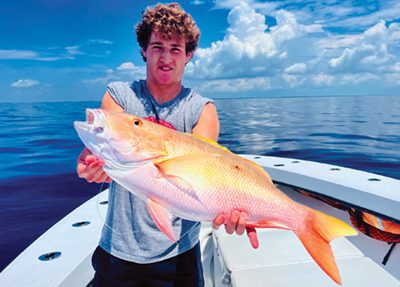 On the reef the snapper fishing is usually red hot! They'll be yellowtails and mutton snapper available, but the star of the show and main focus on the reef in the middle of the summer are usually the mangrove snapper. The mangrove snapper will be spawning on the reef and readily available. Often you can catch a mix of snappers drifting baits back to yellowtail and mangrove snapper in the upper water column in your chum slick on light tackle with bigger mangrove snapper and mutton snapper available especially with live baits such as pichards or cigar minnows on the bottom.
It's a great time of year to get out fishing and try to beat the heat. It's always a little cooler offshore than it is back at the dock. On many of our trips we'll even budget a little bit of time to stop at the sandbar for a quick dip to cool off on our way back to the dock. So come on down, and let's get in on the action!
— www.captaineasycharters.com
You can reach Captain Bruce Andersen at Capt. Easy Charters,
MM 85, call 305.360.2120 or email at: captbrucekey@comcast.net