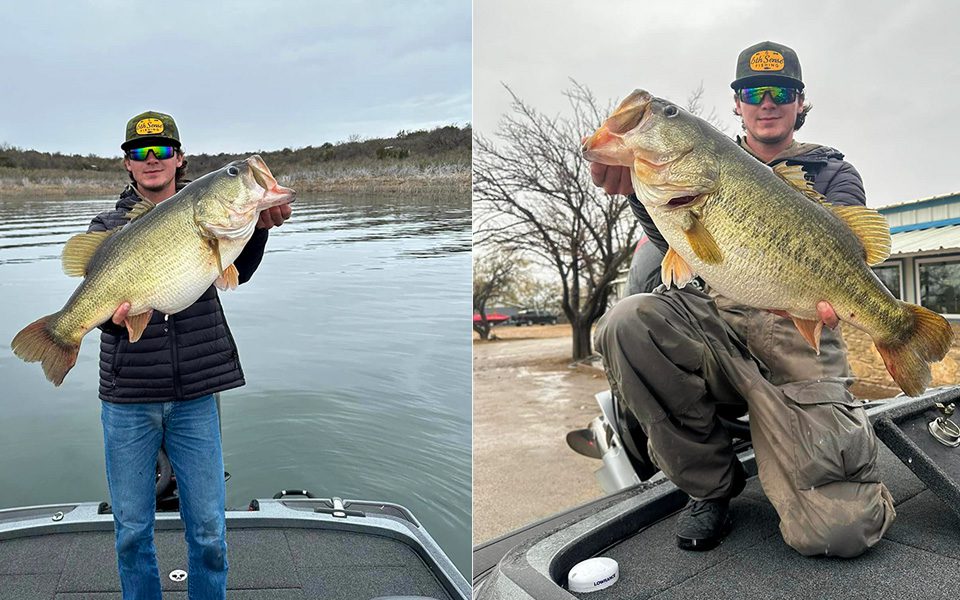 They say everything's bigger in Texas, and when it comes to largemouth bass that appears to be true right now at O.H. Ivie Lake east of San Angelo, Texas.
The Toyota ShareLunker program tracks giant bass caught in Texas waters. In December and January, nine bass heavier than 10 pounds were caught from the 19,000-acre central-Texas impoundment, and that doesn't count fish that were caught and not registered with the program.
The two largest O.H. Ivie largemouths caught during that time frame both weighed more than 14 pounds. They were caught on the same day, by the same angler. It was the highlight of an epic winter fishing trip for two Kentucky anglers who made a 15-hour drive to fish for a couple days.
Anglers have noticed a correlation between the passage of cold fronts and hot bites for giant largemouths at O.H. Ivie. That was the situation when Dalton Smith, of Taylorsville, Ky., caught a 14.69 -pounder and a 14.27-pounder on Dec. 30. He was fishing a finesse rig with a small 2.5-inch swimbait on a 15-pound-test leader with 8-pound fluorocarbon main-line and a 7.5-foot spinning rod.
Smith was fishing with Cole Logsdon, of Brownsville, Ky., who caught an 11.1-pound bass the previous day. Together, their best five fish of the trip would have made a 40.67-pound tournament sack.