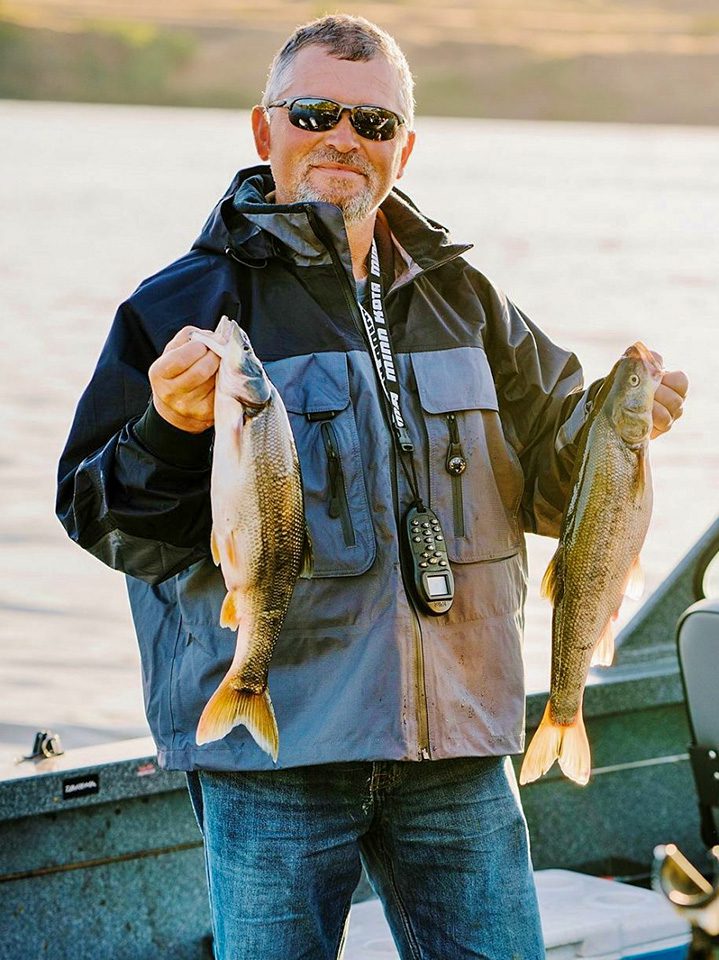 This is the kind of money that makes you wish there was a bounty on bluegills or crappie. In the Pacific Northwest, one angler was paid nearly $70,000 in bounty money for spending the summer catching northern pikeminnows from the Columbia or Snake rivers.
That angler took part in the Northern Pikeminnow Sport Reward Program, which is a bounty program that runs May through September each year and pays anglers for each pikeminnow longer than 9 inches they catch and keep. It's an interesting management strategy considering pikeminnows are native to the Columbia and Snake rivers. The goal is not to eradicate the fish but to keep their numbers in check ahead of the salmon and steelhead spawn, which occurs October through December each year. Pikeminnows are voracious predators of juvenile salmon and steelhead.
In 2022, anglers were paid $6 each for the first 25 fish they turned in; $8 each for 26 to 200 pikeminnows; and $10 for each fish after 200. There are also tagged pikeminnows in the rivers worth up to $500 each. The top earner for 2022 collected more than 7,000 fish to earn $69,230. The second highest bounty paid was $63,700. Nearly 1,200 people registered for the program in 2022 and turned in 140,121 pikeminnows. Nearly $1.4 million in bounty dollars were paid.
Those are pretty amazing numbers considering the anglers were hook-and-line fishing. Tactics for pikeminnow are similar to those employed by catfish anglers. Pikeminnows frequently fall victim to baits like chicken liver, stinky cheese or nightcrawlers fished on the bottom.
But before you book an Oregon Airbnb for the entirety of next summer, realize that the pikeminnow fishery is just like any other, in that 80 percent of the fish are caught by 10 percent of the anglers. With that kind of money on the line, you can bet everyone's holding their secrets close to their chests.
Since 1991, the program has removed about 5.4 million pikeminnows from the Columbia and Snake. Biologists say the annual catch is 10 to 20 percent of the estimated pikeminnow population and that it has reduced predation on salmon and steelhead by up to 40 percent.
The Pacific States Marine Fisheries Commission, the Washington Department of Fish and Wildlife, and the Oregon Department of Fish and Wildlife collaboratively manage the program.
For more information, visit www.pikeminnow.org.