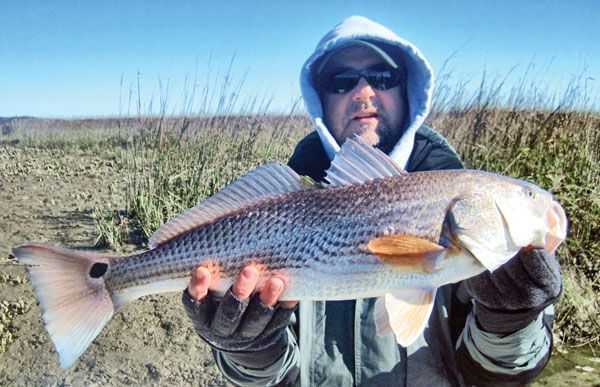 The advancement of outerwear has made fighting the elements on the water or in the woods a whole lot easier with the advancement of outerwear. It's not enough to just stay dry or warm during the harshest of conditions, clothing needs to be durable, comfortable, and functional with considerations such as range of motion included. Being protected from adverse weather is not much use if you look and feel like the Pillsbury doughboy. Outdoor wear needs to be active wear. While it is probably not possible to find one garment that satisfies all your outdoor clothing needs, there are several manufacturers that have quality products that will ensure your initial investment will be your last. Having a few high quality clothing options will go a long way in making your day on the water or in the woods a comfortable one, and usually a major factor in making it a successful one.
Staying dry is paramount in any endeavor and water resistant is not waterproof. In the southern regions where cold is not always a factor, Frogg Toggs has beefed up their line of light-weight affordable, breathable rain gear with a product called Toad Skins. This gear can be easily be taken off or on, and will not over heat during warmer weather storms. When conditions are harsher with heavy sea spray, cold, wind, rain or even snow, beefing up to a quality Gortex product like those offered by Simms the way to go. For the serious outdoorsmen, consider a one-time investment for a lifetime of comfort. I have found when considering raingear, go for the bib style pants, the extra protection and comfort is well worth it.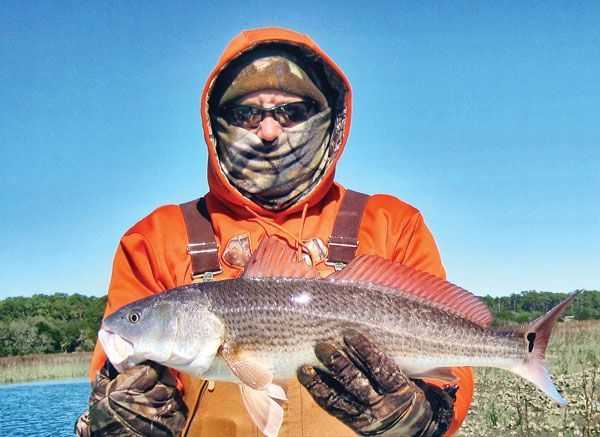 An array of microfibers has brought staying warm to a new level. This lightweight, dry wicking materials work well in both warm and cold weather. The Under Armour label  is quite popular—for good reason. They are durable and have a wide range of applications. The Base Layer product line comes in a numbered sequence, depending on how much thermal protection you may need. Micro fibers are not only practical, they are also comfortable. The outer or over wear products are many, but fleece is overwhelmingly the most popular, versatile, practical and comfortable choice. Fleece comes in a variety of colors including camouflage and can be purchased in various degrees of protection and style. A good idea is to purchase both a lightweight and a heavier weight. Woolrich and Northface offer an endless array of styles, colors and thickness. Comfort is a given when it comes to fleece.
All of these brands offer a product for just about every region and situation you will encounter. They layer well or function independently, as needed. More importantly, these are one-time investments that will ensure a lifetime of outdoor comfort.
Capt. Tim Cutting grew up fishing the marshes of NE Florida and SE Georgia. He has spent the last 25 years fishing professionally both the inshore and offshore waters in the Southeastern United States from the Carolinas to Louisiana. Capt. Tim now guides exclusively out of St Simons Island in the beautiful Golden Isles of Georgia. You can find more tips, fishing reports and product reviews from Capt. Tim and Coastal Georgia Inshore Charters at fishthegeorgiacoast.com