by Capt. Terry Fisher
Every 'New Year' brings forth two basic questions:
1)     What's biting?
2)     What can we expect to catch?
Every time I am asked either of these two queries, I hear or see in the angler's voice or 'faces', the hope and desire that I mention their favorite or 'bucket' list species, regardless of the time of year. The thing that keeps us all going (regardless of the answer), is that most anglers believe 'all things are possible' and they are willing to give it a try. As a full time fishing guide, I know this to be true. In reality, it is water temperature, wind speed, wind direction and tides that determine what anglers are 'most likely to catch'. In other words, it is the 'time of year' that will dictate which species will bite and be caught.
Virtually every specie of fish that roam our waters reside here year around, with few exceptions. However, seasonal patterns have a serious, diverse effect on migration, spawning, habitats and fish habits. Throughout the year some species become less in number and smaller in size, while others become more in number and larger in size. Below is my 'ANNUAL INSHORE FISHING GUIDE' presented in 'quarterly' increments as to 'what is biting' and 'what one most likely will catch and when':
JANUARY- MARCH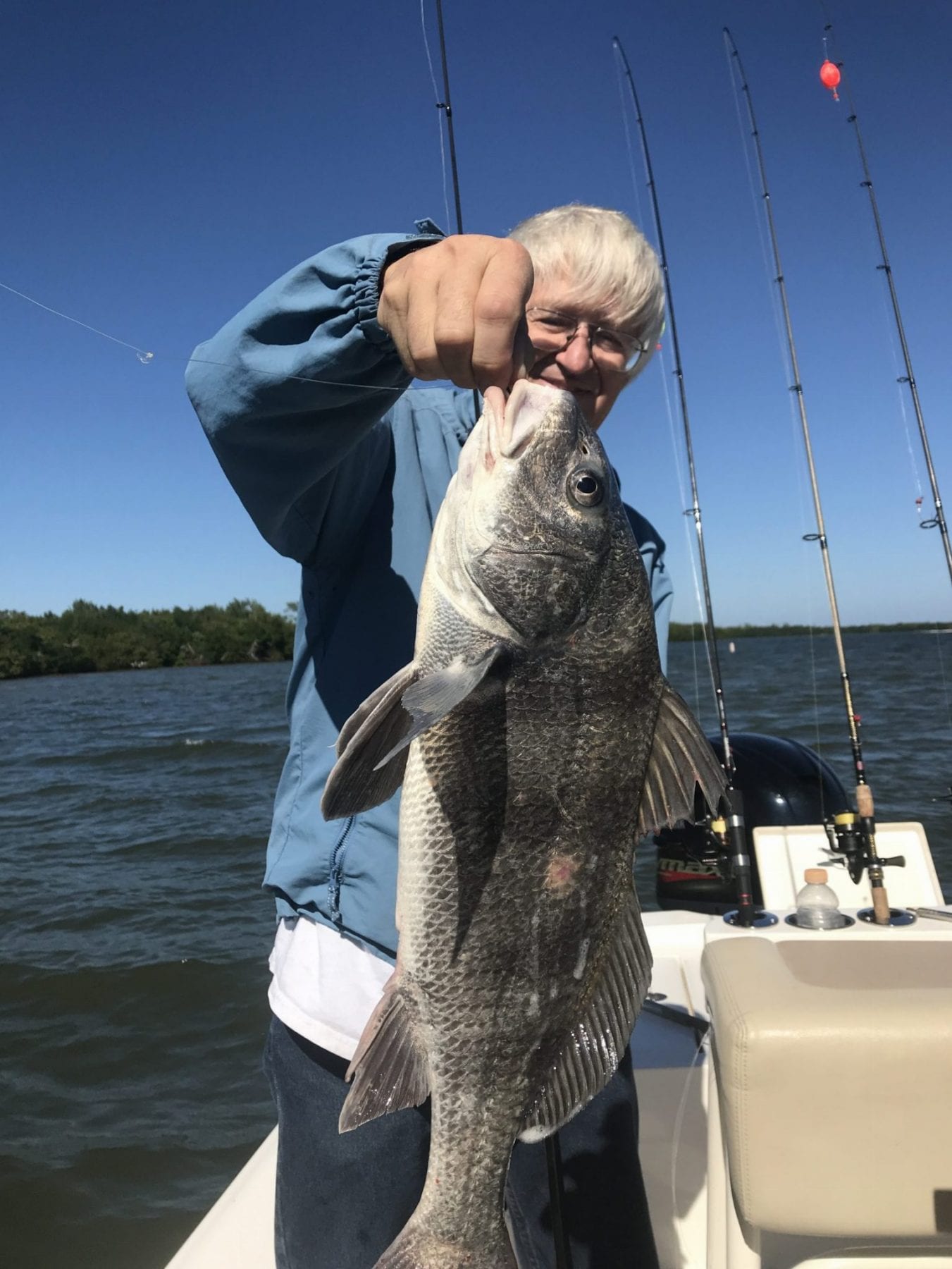 Sheepshead; the bigger fish migrate from the gulf waters and infiltrate docks, sea walls, mangroves in the shallower waters of the Boca Grande Pass, N. Captiva Pass, Redfish Pass as well as creeks and backwaters of Pine Island Sound. These fish will be spawning. They dine on shrimps and Fiddler Crabs. They provide hours of fun on light tackle and are a great tasting fare. These are the 'go to' species for inshore anglers during the first quarter of the year.
Spanish Mackerel: these migratory fish may be found in good sizes and numbers (schools) where the baitfish (Pilchards, Threadfins, Glass Minnows) are. Watch for diving birds and odds are the Mackerel will be feeding in that area. The mackerel will reside where the baitfish are, inshore and offshore.
Seatrout; larger fish will inhabit the grass flats in 3 to 6ft. of water. Look for murky, green color water, indicating that Turtle and other grasses dominate the seabed.
Pompano; schools will pass in and around the open waters of Charlotte Harbor, Pine Island Sound in areas where the bottom is hard, the water column is deeper and the current is strong. Occasionally, they will pass through the grass flats during their migration.
Jack Crevalle; these fish will run in schools and will be huge, especially in the creeks, canals and rivers. They will feed on anything that gets in their way. They feed on schools of Glass Minnows.
APRIL-JUNE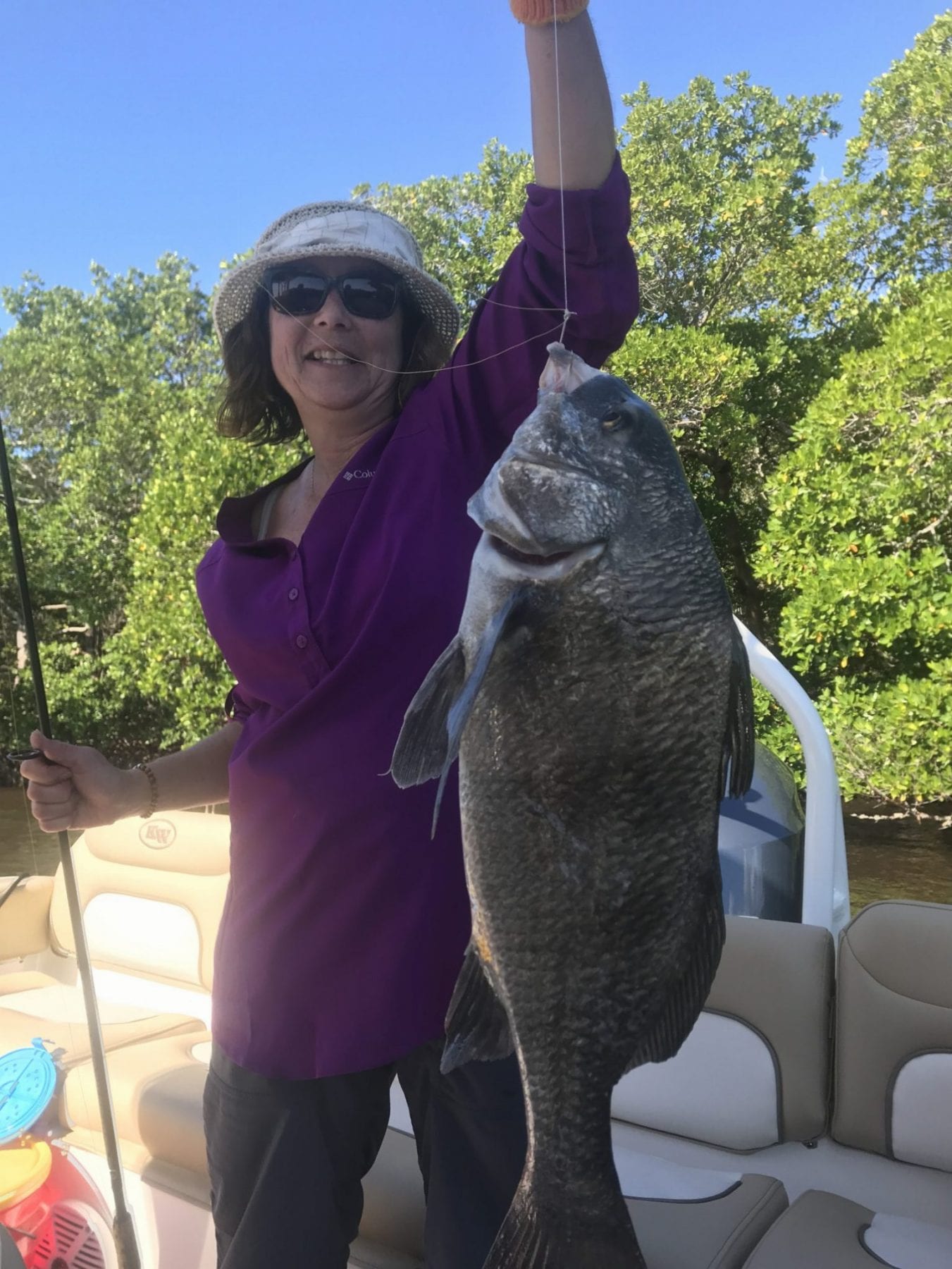 Tarpon; these are the months when currents become stronger, tide levels become higher and water begins to warm. Look for Tarpon off Ft. Myers Beach and the beaches of outer islands. They will move in and out of the passes to Pine Island Sound and Charlotte Harbor. They move with the baits and the tides. The 'sure fire' bet on big Tarpon is the month of May.
Snook; warmer waters move these fish from the rivers and creeks out through the passes and just off the beaches. Look for good numbers and sizes around docks, mangroves where the currents are strong. These structure 'oriented' fish will be very active and aggressive after a long winter.
Redfish: will move from mouth creeks and river locations to deep holes in Pine Island Sound and Matlacha Pass. Backcountry 'Red-fishing' should pick up as these fish move into the shallows of Pine Island Sound and around the mangrove islands due to higher tide levels. Sizes of schools and fish will be smaller than those of late summer and early fall. The number of catches will begin to improve during these months, due simply to the accessibility to 'back country' locations.
Triple Tail and Cobia; both are migratory. Look for Triple Tail along the crab buoys off shore. Cobia may be found inshore and offshore (around reefs), including Charlotte Harbor.
Mangrove Snappers; these are year around fish along the mangroves, but the larger ones will be found on the offshore reefs and wrecks.
Ladyfish: year around and a lot of fun to catch but not good to eat!
Flounder: are not plentiful, but a good catch. Fish where there is current that creates a hard bottom.
JULY-SEPTEMBER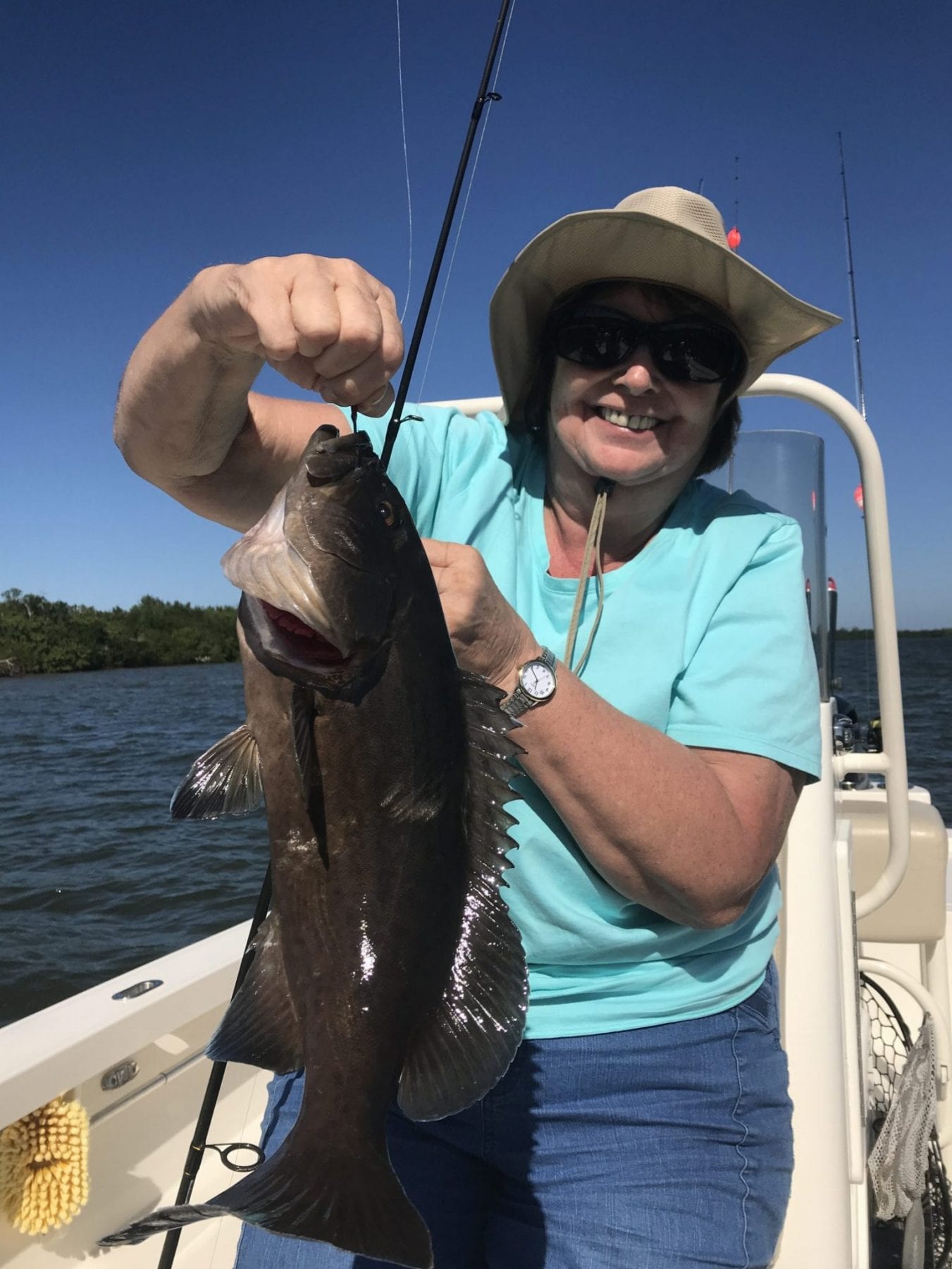 Redfish; this is the time to focus on Redfish. The water will warm and attract this species from the gulf to inshore habitats to eat and spawn.
Snook; is always around. They are one of the species that can actually be targeted twelve months out of the year. They are plentiful and are receptive to artificial presentations, live shrimps, Pinfish, Ladyfish, Pilchards and Threadfins.
Seatrout; the action will remain good throughout these summer months. However, overall, they will be small.
Mangrove Snappers; work the passes for bigger fish. To get the really big ones, offshore is the key.
OCTOBER-DECEMBER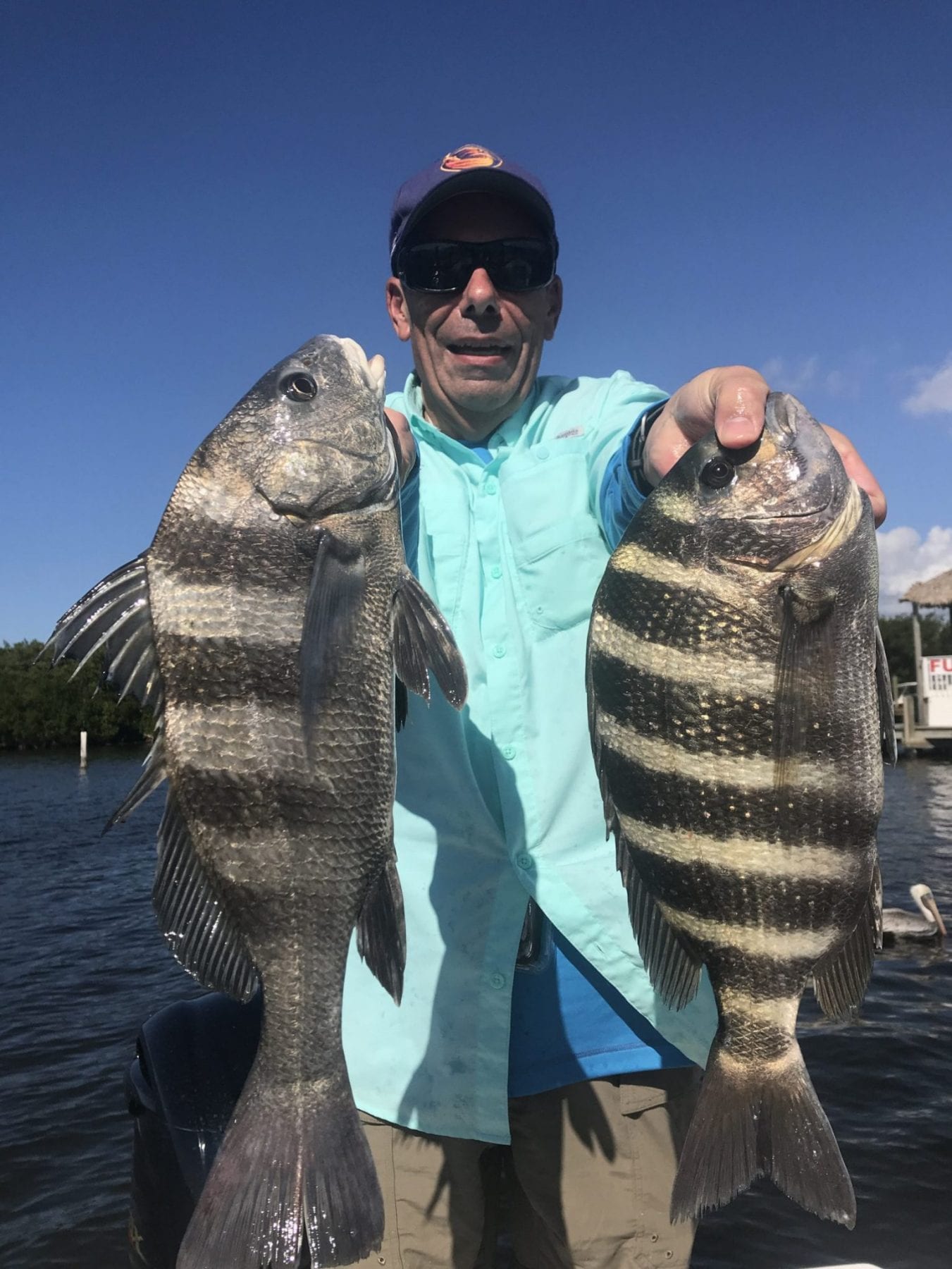 Redfish; October will most likely be the month for the largest of this species. The 'Bull Reds', as we call them, may reach upwards of 40 inches.
Snook: is the 'all things are possible species', meaning opportunity for them exists year around.
Black Drum: this is a cousin of the Redfish and a powerful foe. They will most likely hold in deeper inshore holes (i.e. under docks and rock structure, including bridge piles).
Pompano/Spanish Mackerel: will begin migrating through our waters as water temperatures start to cool.
This is Captain Terry Fisher of Fish Face Charters at www.fishfacecharters.com. Call 239-357-6829 or email [email protected] for charter reservations. I am also available as 'Captain for Hire' on your vessel (by the hour) for safety, navigational and fishing locations and techniques to insure your every fishing trip is a success.