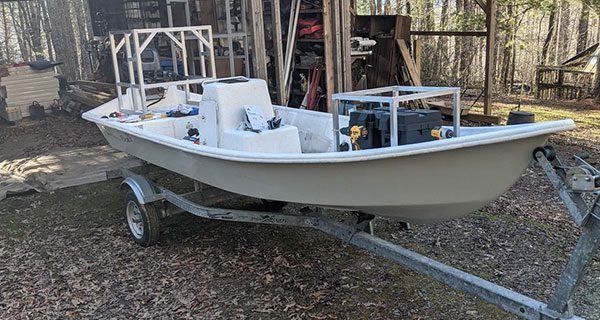 By Capt. James McManus
What a difference a year makes. My phone shows me a photo taken one to three years ago, about once a month. Last year's was a picture of me holding a beautiful wild brown taken at Bear Lake. When I don't get freaked out about someone pouring through what I consider private photos, I sort of enjoy those reminders sometimes. That trip was my wife's and my first venture out during the lockdown. We weren't sure we could drive about without being arrested, barred, or worse, immediately falling into convulsive coughing, having breathed in Chinese borne pathogens. After getting to the lake with no incident, the routine of fishing healed all my fears.
This wasn't the first time that fishing, or anything related to it, has cured fear, pain, or hurt of any kind. I grew up in a small town in Robeson County. My grandfather owned a farm about two miles out of town, well within reach of my bike. There was an eight-acre pond my dad built when I was about eight that was my heaven on earth. Any time I wasn't playing baseball or traveling with my buds on bikes, I headed to the pond. A 10 foot john boat and sculling paddle was all I needed to catch enough crappie and shellcrackers with my fly rod to feed a family of eight. When I would get in a rough spot with my folks, family, or other institutions, this was my safe place. My folks, while disciplining me, never included the pond in my grounded world. Friends, places and events might be off limits but they would always agree to keep the pond a viable destination. For that, I will always be thankful. My dad worked really hard and with six kids, I can't imagine how hard my mom worked, but maybe the thought of those fried fish dinners was too enticing to restrict the source, even in the name of discipline.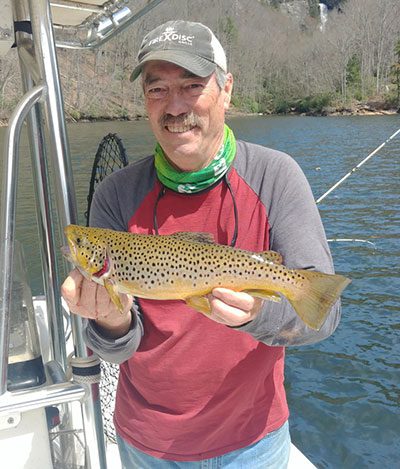 This year has been hard on everyone, on some way harder than others. This spring seems like a new start, politics aside, there is a reason to be refreshed as trees bud, weather warms and stabilizes, and most importantly, those finned creatures become friendly and more easily touched. I plan on visiting their haunts as often as possible. I am putting together a little flats boat that will get me on water my big boat can't reach. Looking forward to regaining the healing effects of small water, grounded in place, even if I'm not grounded by circumstance. Search for your small water, healing is right around the bend. God has given us lots of places to explore, take advantage of that. Later, Capt. James
Capt. James McManus owns 153 Charters. Give him a call for a great day on the water at (828) 421-8125.