By Tim Moore: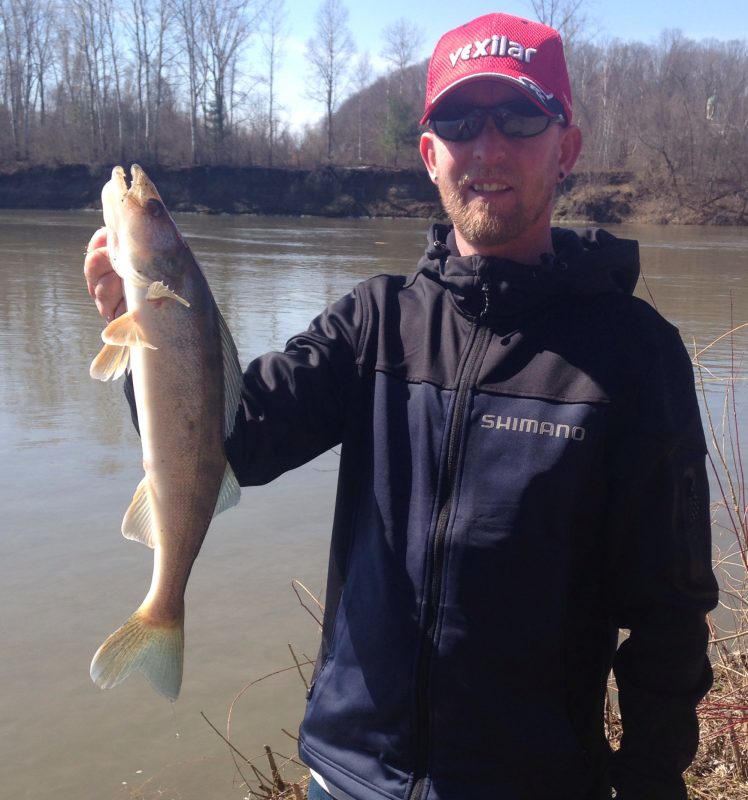 Walleye from shore, northern pike, and even some landlocked salmon and lake trout are on tap for this month. April is one of our slower months of the year, with a handful 0f trips pitching jigs for trophy walleye from shore, but the majority of our fishing will be from a kayak for shallow water ice-out northern pike. We also have plans to offer a few kayak charters trolling for landlocked salmon and lake trout in new Old Town Predator PDL (pedal driven) kayaks. Walleye fishing in the Connecticut River is a great way to kick off the spring fishing season. During high water, walleyes move up river and congregate at the base of dams and in river confluences to spawn. This is probably your best chance at a trophy fish, but we highly encourage getting a quick photo and releasing any large walleye so they can finish spawning. We pitch ¼ ounce non-lead jig heads with 3" curly tail grubs. Twitch or slowly drag your jig back, but make sure you have plenty of extra jigs and grubs to replace the ones taken by the submerged wood. Walleye are (in my opinion) one of the best eating fish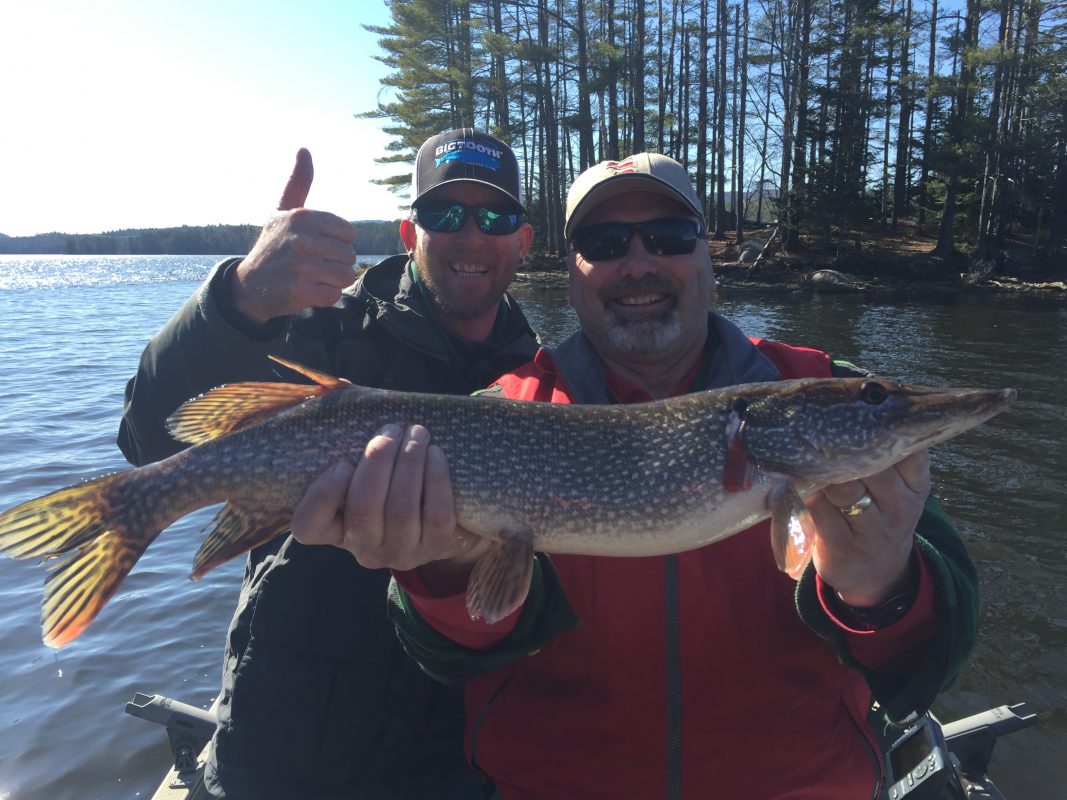 out there. It's not hard to go home with a few eater-sized fish, if you time your trip right. Northern pike are another fish that spawn in the spring. Just after ice out(depending on the year) big female north
erns move into shallow flats and feed to prepare for the spawn. They are usually followed by a pod of males waiting for their chance to seal the deal. Like walleye though, timing is everything. If the ice doesn't melt soon enough the pike will spawn under it, and the females will move out deeper and stop feeding for a time. Luckily, the shallow flats are the first to become ice free, making them a prime area for kayak fishing. When it comes to lures, the fish pick the winners. Daddy Mac Lures has released a floating version of their popular Viper series that I believe will be a pike slayer, but I know we'll be spending considerable time throwing the Juice Mini 8 bucktail from Bigtooth Tackle as well. Whatever lures you fish, make sure you fish them slow to accommodate sluggish fish in cold water.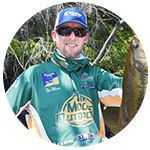 Tim Moore is a full time New Hampshire fishing guide and the owner of Tim Moore Outdoors LLC, offering ice fishing charters, fresh and saltwater kayak fishing charters, and freshwater boat charters. He is a member of the New England Outdoors Writers Association and the producer of Tim Moore Outdoors TV. Visit www.TimMooreOutdoors.com for more information.