Maine Outdoor Adventures with Twin Maple Outdoors
By Richard Yvon – Twin Maple Outdoors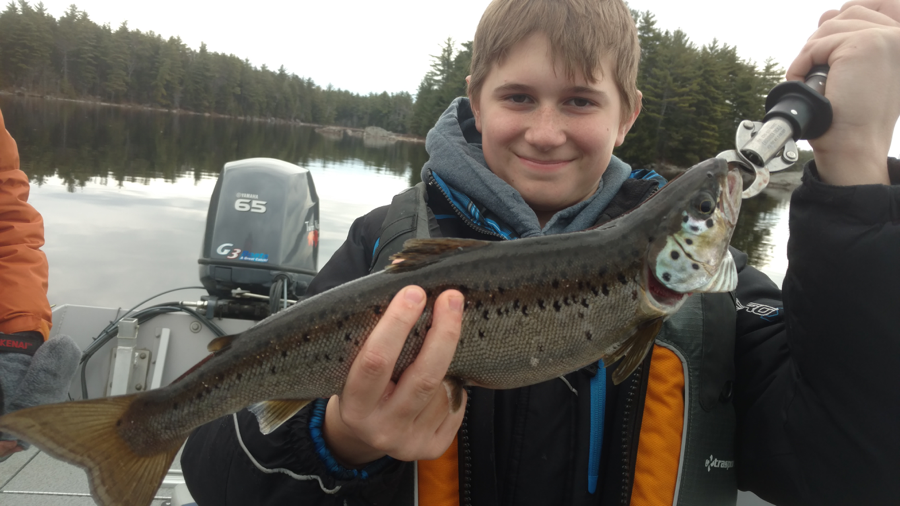 This year in Maine we have been blessed with what Mainer's call "white gold". Generous amounts of snow and rain this season, has raised our water tables back to normal levels. We certainly have made up for any shortage from the drought we had last summer. Now we are looking forward to open water fishing season with a generous supply of water in our lakes, rivers and ponds. The end of April is typically the time ice goes out on most lakes in Maine. Spring signals the time for spawning fish and is a kick-starter for all eager fishers to get into open water. The land locked rainbow smelt, the rainbow trout, and the introduced Northern Pike all use spring- time to spawn and give renewal. The rainbow smelt is the heart of the Land Lock Salmon fishery in the State of Maine. Dumping of bait, illegal fish stockings
directly impacts the survival of Maine indigenous smelt and wild Land Lock Salmon populations. The Salmon fishing in spring of the year, can be enjoyed by both the spin and fly fishers a like. On many of Maine's lakes, spawning smelt gather in huge numbers to lay and fertilize eggs along tributary rivers. As the smelts concentrate, predator fish such as brook trout, white fish, lake trout and land lock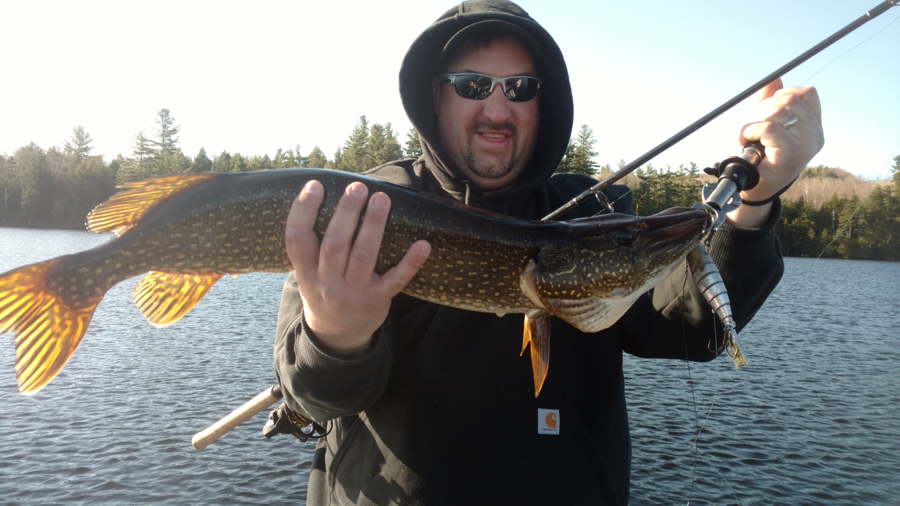 salmon become opportunist and feed aggressively on the this very important forage. This scenario lends itself a great opportunity for fishers to catch some beautiful fish. Although this appears like the perfect scenario, keep in mind that fish that are full, don't always bite!! Fishing can still be a challenge but the reward is great for anyone having patience and persistence. Our forecast this spring is favorable for ice out Salmon with good conditions in the forecast! The Belgrade Pike Fishing in spring of the year is a rewarding experience… These game fish can grow well over 40 inches providing opportunity for big game fishing in Maine.
As ice goes out in the Belgrades, Northern Pike look to spawn in the shallows of the Lake and tributaries. They become territorial and an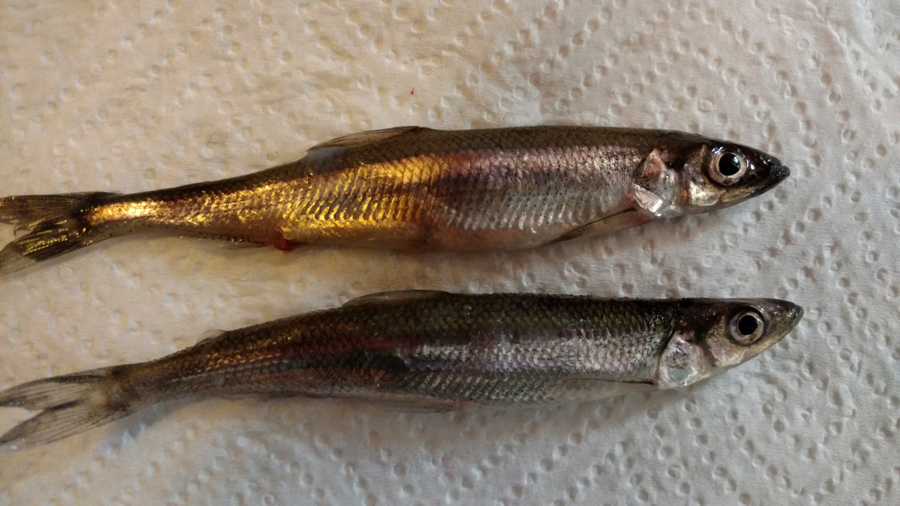 easier target to catch for both fly and spin fishers. A Message from The Author… Keeping any fish were they are presently located is essential to the survival of wild indigenous fish populations throughout the state of Maine. Please report any knowledge of any illegal activity immediately! The illegal stocking of Pike, Largemouth Bass, Crappie, Bluegill and Green sunfish or any non native fish has catastrophic results on native wild fish populations. The illegal introduction of any fish into any Maine water is a Class E crime, punishable by fines up to $10,000. The Maine Department of Inland Fisheries and Wildlife is offering a minimum reward of $2,000 for information leading to the apprehension of persons responsible for
the illegal introduction of fish.
---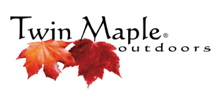 *If you are interested in this trip or any other North Maine Fishing or Hunting Adventure, please reach out to me! Due to limited space, booking in advance is highly recommended. Contact Rich by calling 207-907-9151, emailing: info@Twinmapleoutdoors.com or visiting www.TwinMapleOutdoors.com.