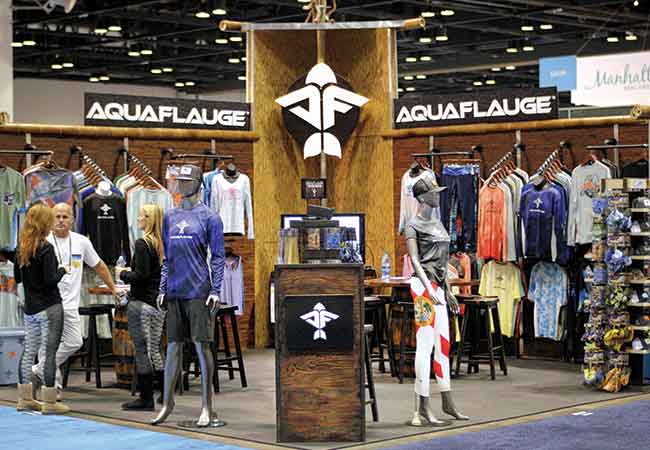 When it comes to performance lightweight apparel for all types of outdoor activities, AquaFlauge is the perfect choice. AquaFlauge and its creators spent nearly three decades living in and around the water and have created a lifestyle brand based on living life abundantly around water. AquaFlauge was born when two great friends became fed-up with looking for apparel that was both lightweight and functional. They wanted something that protected them against harmful UV rays and also had style.
"Little did I know that AquaFlauge was not just the name we came up with that day fishing in Islamorada but would turn into a lifestyle brand that would resonate with all outdoorsmen and women," said Aaron Moyer, president and CEO of AquaFlauge. "From the California surf to the Florida Keys, we've done it all and our skin has paid the price through unprotected exposure to the sun. AquaFlauge is the solution to looking good, feeling good and protecting yourself from the elements with the latest advancements in comfort, performance and style."
Aaron conducted real time field-testing with his patented lightweight fabrics, designs and patterns to validate "proof of concept." His apparel was tried and tested by some of the best saltwater and freshwater professional anglers in the world. Based on unbiased feedback he received an overwhelming positive response from anglers.
AquaFlage is carried in 150 retail outlets and is available online at www.aquaflauge.com.