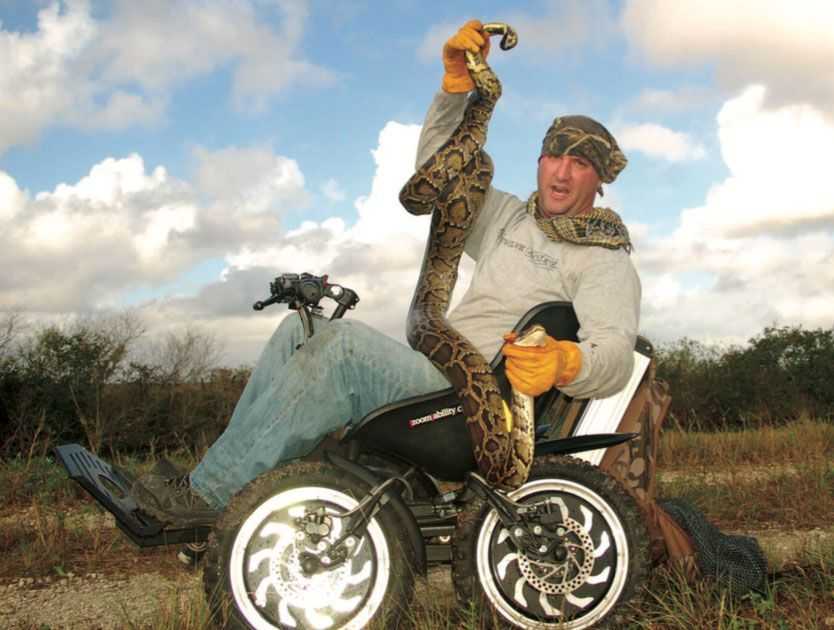 The month of January and February marks the beginning of a month long Python harvest for the State of Florida. I was able to attend the kick-off festival at FIU University put on by the Florida Fish and Wildlife Conservation Commission on January 16th. It was a great day of meeting a lot of the adventurous teams and individuals that are gearing up to help with a big threat to Florida, "Invasive Species." You may or may not know but the Burmese python is a big problem to our natural habitats here in South Florida. The python has virtually no predators in our area and there are not many experienced Python hunters in the State as of yet. The last hunt that took place in 2013 had a harvest of only 68 snakes with over 1,600 participants.
Most of the snakes that were harvested went to the few teams that had some training in how to capture them.
THE BURMESE PYTHON IS SO WELL CAMOUFLAGED IT MAKES IT ALMOST IMPOSSIBLE TO FIND AND CAPTURE.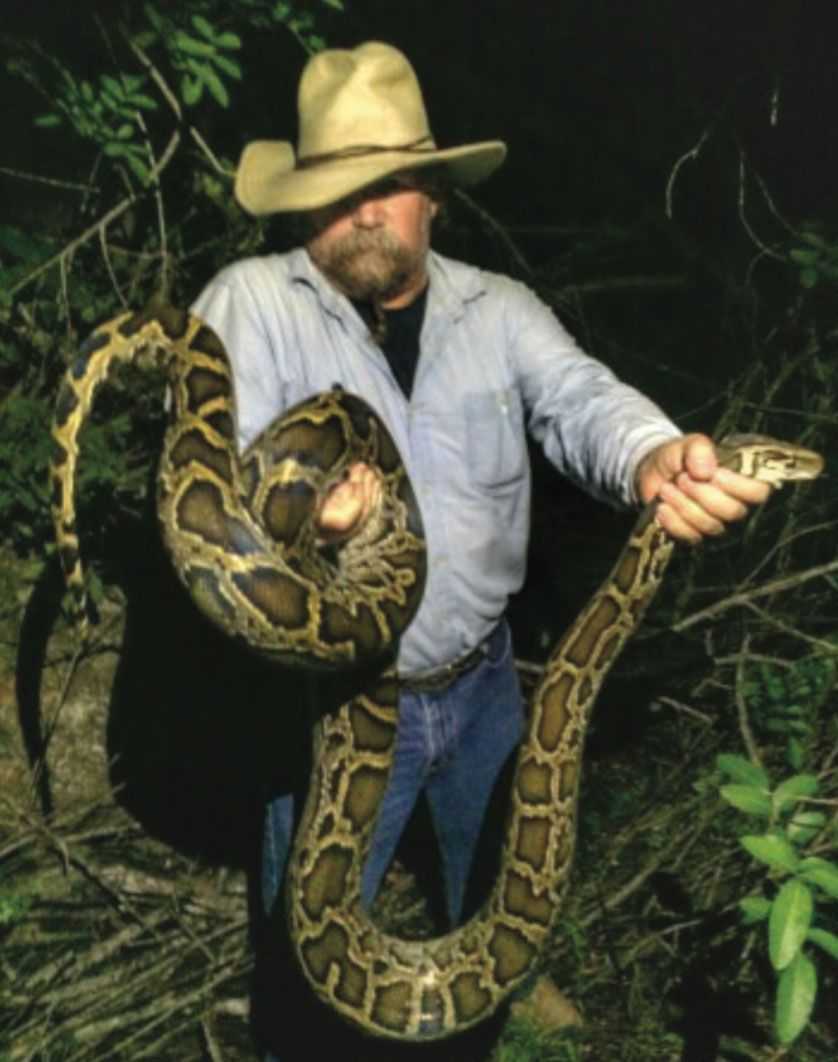 The Burmese python is so well camouflaged it makes it almost impossible to find and capture. Theses snakes have adapted to our environment, they are thriving and taking over the Everglades. These snakes are native to the tropics of southern and southeastern Asia where they can grow as large as 22 feet or bigger. Burmese pythons began appearing in the Everglades sometime over the past few decades. The python is changing the delicate balance of the Everglades National Park's food chain and many mammals like the Marsh Rabbit are starting to disappear almost to extinction. The snakes are hunting these rabbits ruthlessly along with other mammals like the Bobcat and changing the ecological balance of the Everglades for the worst.
Python teams like the "Swamp Apes" are signing up to save the day and are dedicating countless hours to harvest and capture these creatures. I was able to meet some of these brave team members in Miami, along with founder Tom Rahill. This Python patrol is mostly military veterans that are working together to not only eradicate these snakes but combat stress and PDSD. By inviting the veterans to deal with the tough conditions of the Everglades while hunting a dangerous predator, "it is a welcome distraction from their military ordeals and they find a sense of purpose again" say Tom. I have been invited to join them during the month for a few hunts and I look forward to reporting back with some great stories and pictures. "Endure, Evolve and Achieve" it their motto and I like it.
The month long invasive species awareness campaign will include a public competition to remove the Burmese pythons. Since 2013 the lands where participants can remove these pythons has more than doubled. Anyone can sign up for the Python Challenge but you do need to take the Python ChallengeTM Online Training class prior to registration. With cash and prizes for first place up to $5,000 it might be worth putting on your camo and snake boots and taking a walk through the Everglades. For more details visit www.PythonChallenge.org.