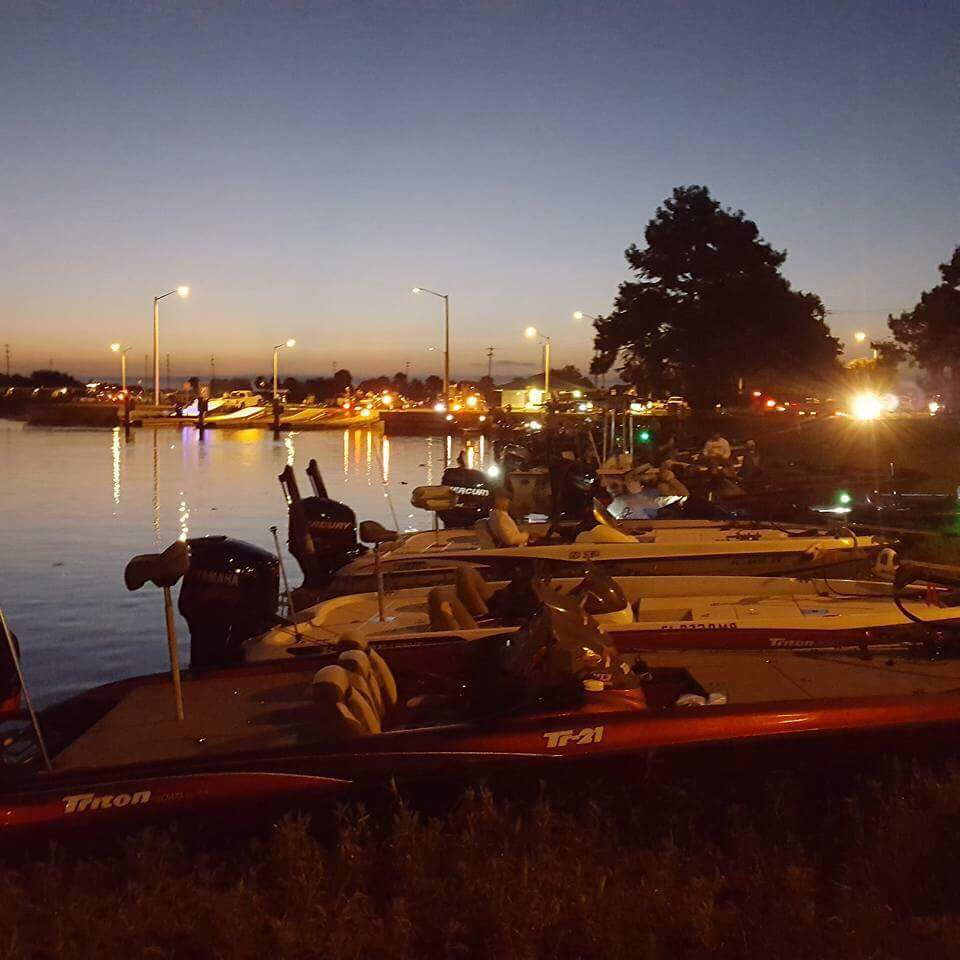 Ashley Carter Celebration of Life Benefit Tournament | July 30, 2016
Venue: Lake Okeechobee
On Saturday July 30th, Okeechobee Fishing Headquarters hosted a Celebration of Life Tournament for Ashley Carter, an employee of OFHQ and close friend of the Okeechobee fishing community who was killed in a tragic car accident just four days after her graduation from Okeechobee High School. By all standards, the participation and expression of love given by the community far exceeded the hopes of Ashley's family and her dearest friends. In addition to an amazing field of 112 boats, a large group of community members and industry representatives came together to raise over $10,000 towards Ashley's final expenses and her favorite charities. Ron Lucas, OFHQ 's General Manager, would personally like to thank everyone who contributed to this outstanding event with special thanks to: Lief Garrard of Garrard's Bait and Tackle; Lynne Andrews and Brandon McKay of Budget Bass Tour; Tom Jackson of the Tom Jackson Band; the Carter family, the Okeechobee fishing community, and a special thanks to Bill Elerbee and the anglers of the Big 'O' Teen Anglers Club for their endless energy and efforts in preparing the facility and anything else that was asked of them.
As for the tournament, the day was sunny and hot with light to no wind throughout the day. For the most part, the bite came early and after that the strikes came far and few between. Local pro Scott Kerslake fishing as a lone angler brought a 3-fish limit weighing 19.50-lbs to the scales for first place. The team of Jared McMillian and Durrand Locke posted a 3-fish limit of 18.31-lbs at the scales for 2nd place while the team of Buck and Case Durrance followed in 3rd place with a 3-fish limit weight of 15.87-lbs. Big Fish went to the team of Jacob Eaton and Parker Clump with a Big Fish weight of 7.81-lbs. In the ladies Division, Vicky Brackin took Big Fish honors with a weight of 6.50-lbs. There were over twenty cash prizes awarded and in true community spirit the vast majority of the teams returned their winnings to the fundraiser.
For all those who participated, contributed to, and attended the event, your love and care for Ashley created lasting memories that her family and her dear friends will never forget.
For those who missed out on the tournament's t-shirts or long sleeve UV shirts, a limited supply is still available at OFHQ so stop on by and pick yours up while supplies last. All proceeds go to Ashley's charity fund.
1st Place: Scott Kerslake, 3-fish, 19.50 lbs
2nd Place: Jared McMillian & Durrand Locke, 3-fish, 18.31 lbs
3rd Place: Buck & Case Durrance, 3-fish, 15.87 lbs
Big Bass: Jacob Eaton & Parker Clump 7.81 lbs
Ladies Big Fish: Vicky Brackin 6.50 Lbs