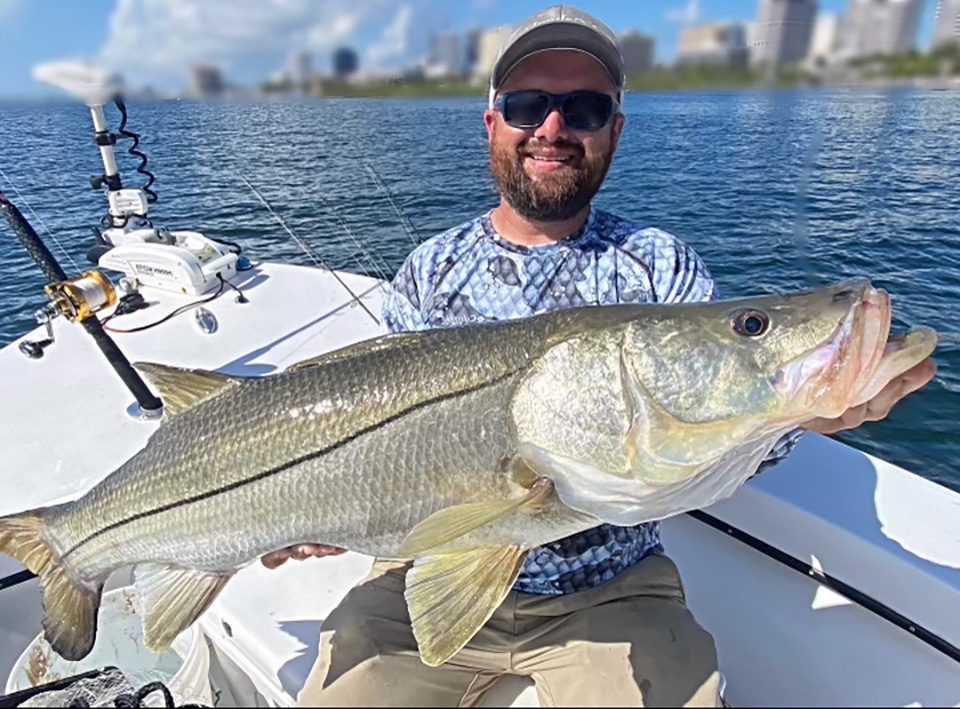 Florida boasts some of the best snook fishing in the world, but such a popular gamefish must be managed carefully. Starting June 1, recreational harvest of snook in Atlantic state and federal waters of Florida will close and remain closed through August during peak spawning season.
On the Gulf of Mexico side, snook harvest closed on May 1 and will also remain closed through August. When snook harvest reopens on Sept. 1 for both coasts, there is a one fish per-person, per-day limit within the slot length limit. In Atlantic waters, the slot is 28 to 32 inches. In the Gulf waters, the slot is 28 to 33 inches. Special regulations apply for snook fishing in Biscayne National Park.
Remember, those who plan to harvest snook must obtain a snook permit in addition to their regular recreational fishing license.
The Florida Fish and Wildlife Conservation Commission is interested in hearing feedback from anglers on snook management to evaluate the fisheries on a more local scale. To get involved in the process, submit comments to MyFWC.com/SaltwaterComments.
For more information, go to MyFWC.com.