Maine Outdoor Adventures with Twin Maple Outdoors
By Richard Yvon – Twin Maple Outdoors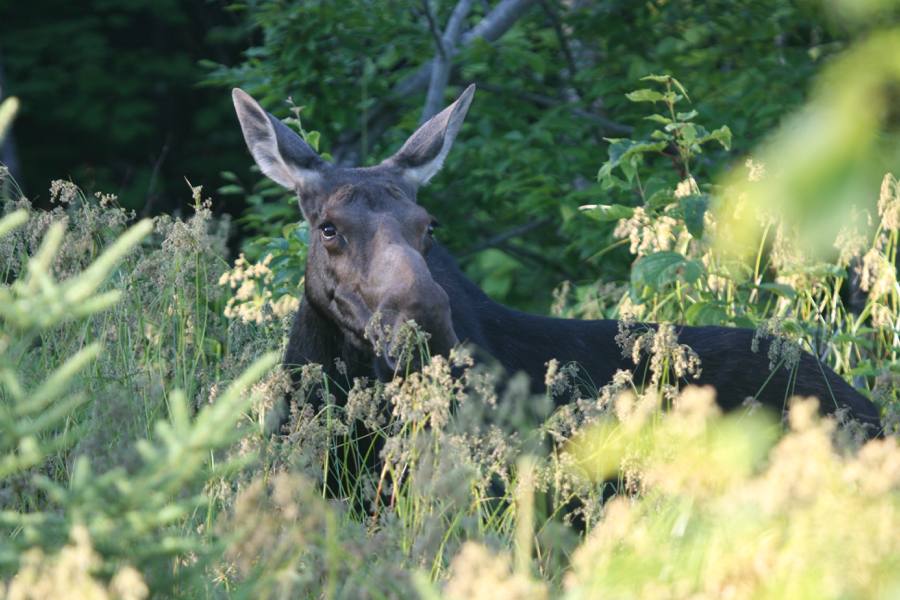 Moose Safaris in Maine…is an adventure for the entire family. This year's adventure's in northern Maine has proven to be a banner year! As temps warm up the Moose can be found near and in water. The giant animal overheats in it's own skin when outdoor temperatures climb above 67 degrees. Hike or paddle into remote wilderness back -waters to view and experience these wonderful creatures living in a true Maine boreal forest.
During Maine's warm summer months a great family activity to partake in is a water or land based Moose Safaris. Travel along logging roads and take in Mt Katahdin and Moosehead regions scenic sites. Look for the largest of the deer species, The Moose. Take a land-based tour for land lovers and a combination Jet Boat with Kayaks for those who want to paddle and watch. In September and October, watch and listen as your Registered Maine Guide Richard Yvon, calls in a Bull Moose! An experience, that typically, only hunters have had the pleasure in doing. Now you can be there to call in a Moose and take pictures with the help of your Guide! From June through September a personalized Moose Adventure can be scheduled for you and your family at Twin Maple Outdoors.
Summer Maine Hiking…is a world destination for hiking and nature loving enthusiast. The Appalachian National Scenic Trail, generally known as the Appalachian Trail or simply the A.T., is a marked hiking trail in the Eastern United States extending between Springer Mountain in Georgia and Mount Katahdin in Maine. The hike can take as much as 6 months or 6 hours depending on your sense of adventure! Other popular hikes that can be explored are day trips into waterfalls and ice caves. These natural wonders can be visited by just about anyone! Gulf Hagas, Moxie Falls, Debsconeag lakes wilderness area Ice caves are just some of the wonderful places waiting for you and your family. Here are some videos that can walk you through with our friend "Roaming Rob" courtesy of WABI TV5. Twin Maple Outdoors takes you through some of the most beautiful areas in Maine… scroll down to the bottom of the page to check out hikes : https://twinmapleoutdoors.com/maine-recreation/ Your guide, Rich Yvon can plan a trip based on your groups experience and physical ability. Summer fishing in Maine is nothing short of spectacular. Whether you enjoy, spin or fly fishing, the beautiful rivers, ponds and Lakes will excite, relax and fulfill your fishing expectations. This summer is on the mark to be one of our best seasons ever. With over 100 fish days, it is no wonder people go home with sore arms! As outside ambient and water temperatures cool in September, Maine's Salmon and Trout fishing will be enjoyed along with some of the best fall foliage in the Northeast!
If you are interested in a Northern Maine Outdoor Adventure, please reach out to Rich!
About Richard Yvon…Rich is a full time Registered Maine Guide and Sporting Lodge operator. He is a "Certified Yamaha G3 Guide" that runs fly and spin fishing trips with a G3 Jet boat and drift boat. Located in Bradford Maine, Rich guides World Class Maine hunting, fishing and recreation adventures. As well as guiding, Rich is also an outdoor writer, tree farmer, fly-fishing and certified NRA firearms instructor. Spending time in Maine's North Woods has provided a canvas for Rich to share his passion of the outdoors with all walks of life. When Rich is not in the field, he sits as a director for The Maine Highlands of Maine Tourism. By contributing to the board of directors, he is in constant communication with visitors, guides, lodges and business owners in Maine promoting the outdoors and conservation.
*Due to limited space, booking in advance is highly recommended. 
To Book…  EMAIL info@TwinMapleOutdoors.com
To Call: 207-907-9151 or CLICK HERE!
Luxury Sport Lodging also Remote Cabin and Primitive Tent Camping
Ice Fishing – Lodging, Heated Fishing Shelters, Instruction
Streamside
Drift Boat
Jet Boat Fishing Trips
Moose Safaris
Hiking (Ice Caves, Waterfalls, etc.…)
Kayaking/Canoeing
Historical Tours
Questions? You may contact Rich at: Call: 207-907-9151
Email: info@Twinmapleoutdoors.com
Visit: http://www.TwinMapleOutdoors.com
---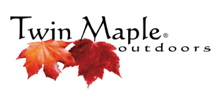 *If you are interested in this trip or any other North Maine Fishing or Hunting Adventure, please reach out to me! Due to limited space, booking in advance is highly recommended. Contact Rich by calling 207-907-9151, emailing: info@Twinmapleoutdoors.com or visiting www.TwinMapleOutdoors.com.