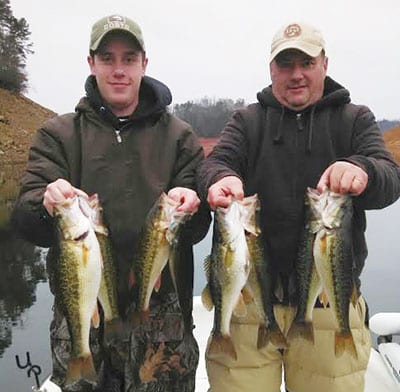 By Capt. James McManus
Still not a global warming "Chicken Little" but the fall turnover did come later this year. Our lake never got as hot as some years, so I was thinking it wouldn't be that bad, but the warmer weather kept it from fully turning until recently. Now that that incident is behind us the best of the year can begin. From now till the first of the year, the fish will be extra hungry. They will also be in big schools so, when you find them, you will generally find a bunch. I like points with a little breeze blowing perpendicular to the shoreline, this stacks up bait and the fish will follow. There are also chances the bait will pull into the backs of coves and mull around all day. Chambers, Greasy, Alarka, Mouse and Eagle have all held schools at times. The one factor about big schools is that without some surface feeding, you may have to cover the entire cove to find them. Without surface work, they will typically hold around forty feet but can be as deep as eighty. My favorite method, as usual, is to drop a small fluke into the crowd and see who gets to it first. Live bait, spoons, ice jigs and even trolling will also work. The hardest part is finding them so stay glued to your electronics until you have covered an area thoroughly before moving.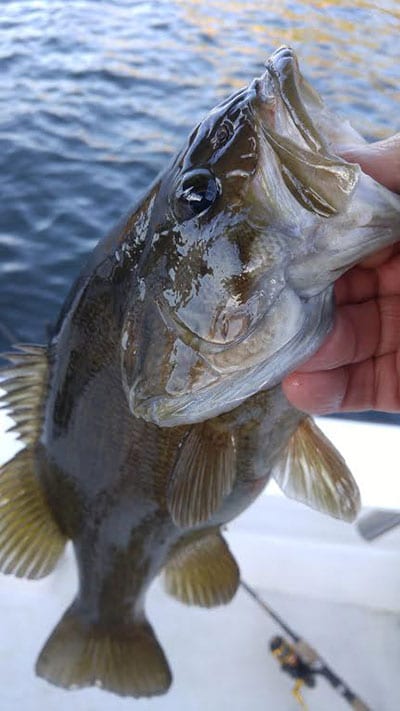 Our lake now has a fledgling population of blueback herring and they have altered the way fish move particularly in the backs of coves and creeks. Herring will move shallow at night and as the day brightens, will move following the channel out into deeper water so, if you mark tons of fish and they are suddenly gone, check the channel towards deeper water, they are just following the bait. I am hoping this new bait source will fatten up our spots…wish the NCWRC would remove size limit, keep the five fish limit and remove a portion of these 10 inch fish that swarm everywhere. Government moves slowly and some government doesn't move at all.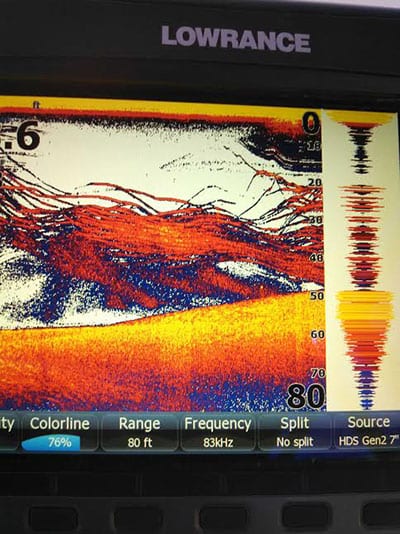 This time of year, when temps are midrange, fish congregate to the bait, there will generally be all species mixed together without the depth separation like in the summer or middle of winter. This year was a better than normal year for the walleye, not sure if they are stocked fish [I heard rumors they had stocked] or just a good spawn, but with stocking this could continue to be a great eye lake. The bluebacks will keep the natural spawn a disaster but the food base is still available, so encourage any wildlife folks you meet to stock our redheaded stepchild of a lake.
Dress in layers, let folks know where and when you will be fishing, and returning, and enjoy some fast action on the nicer days of late fall and early winter. Release the big smallmouth and give them a chance to hold on with the spots, and enjoy one of God's gifts to us.
Later, Capt. James
Capt. James McManus is the Owner of 153 Charters. Give him a call for a great day of boat fishing!