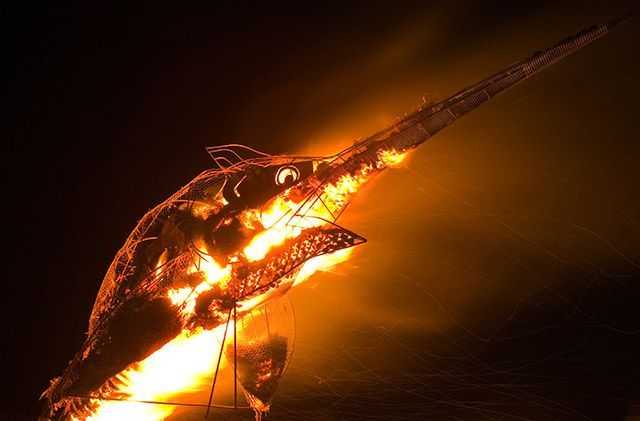 ABACO
Friends of the Environment, a non-profit organization devoted to preserving Abaco's fragile environment and working towards a more sustainable future, is building a new conservation, research and education center in Marsh Harbour. The 3,600-square-foot building will house a classroom, lab, and small dormitory to accommodate research groups and local high schools for technical courses. The center will include a 60-panel solar array sponsored by the Global Environment Facility (GEF), which will provide electricity for the building and serve as demonstration site for people wishing to learn more about solar energy and sustainable building. To learn more, visit www.friendsoftheenvironment.org.
BIMINI
After a very successful Wahoo Smackdown V in November, Bimini Big Game Club's sixth installment of the popular series will take place February 19th to 21st, 2015. The entry fee is $1,500 per boat (4 anglers). For more information or to register, visit biggameclubbimini or call (242) 347-3391.
Chicago-based Horizon Hotel Group LLC has assumed management responsibilities for the Bimini Big Game Club Resort & Marina. Horizon currently represents clients in Miami, Cancun, Dominican Republic, Mexico City and New York.
GRAND BAHAMA
Guy Harvey Outpost and Old Bahama Bay will present the 2015 Burning Wahoo Tournament and Festival in West End, Grand Bahama, February 26 to March 1, 2015. The weekend will be filled with parties and events, featuring the Island Extreme Ventures Kiteboarding and Skydiving Exhibitions, the Guy Harvey Outpost signature Burning Wahoo Bonfire, created by artist Bobby Little, and a two-day wahoo fishing tournament, featuring over $30,000 in cash and prizes (based on 25 registered boats). Tournament registration fee for four anglers is $1,000; five anglers $1,250; and 6 anglers $1,500. When booking tournament entry, be sure to ask about a $300 tournament credit for hotel or dockage at Old Bahama Bay. For more details, visit ghofish.com.
ELEUTHERA
The Island School with Cape Eleuthera Institute, located in South Eleuthera, are campaigning to start a lionfish fishery. They are now buying lionfish from local fisherman year-round for $11 per pound for fillets (scaled with skin) and $5 per pound for whole fish. A 'You Slay, We Pay' campaign piloted during a four-month period brought in 500 pounds of lionfish from five local fisherman.  In addition to harvesting meat from lionfish, Cape Eleuthera Institute and the Eleuthera Arts & Cultural Center are spear-heading a lionfish jewelry movement in The Bahamas, holding workshops to teach people how to turn the fins into beautiful, sustainable jewelry and decorations.  As a result of these workshops, local artists are now selling jewelry on island. All involved in the movement hope demand for the jewelry will spread, like the lionfish, and become available worldwide. What can you do to help? You can catch 'em, eat 'em, and wear 'em.