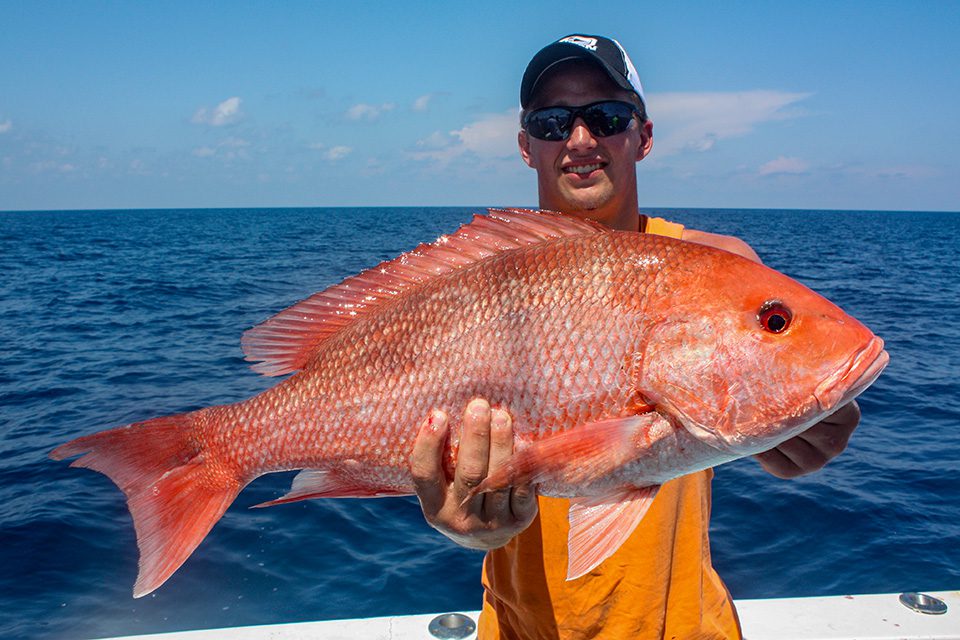 Alabama's Marine Resources Division has sounded last call on red snapper season. The private angler red snapper season will close at 11:59 on Monday, Sept. 4, which leaves anglers this weekend and next to go load their coolers with delicious snapper.
This summer, Alabama opened snapper harvest for private anglers through four-day weekends (Friday-Monday) beginning on May 26. The limit is two red snapper per person, per day with a minimum length of 16 inches. The federal allocation of 591,185 pounds is expected to be met by Sept. 4.
"Weather is generally the primary factor in the duration of the red snapper season in Alabama," said MRD Director Scott Bannon. "Other than multiple days of excessive heat, the weather was very favorable for offshore fishing this year. Having a red snapper season that runs from Memorial Day weekend through Labor Day weekend is much better than the three, seven and nine-day seasons we had prior to states having the opportunity to manage their quotas. We thank anglers for continuing to report their red snapper, greater amberjack and triggerfish catches through Snapper Check. It's an important tool that helps provide increased access to these fisheries."
An increase in Alabama's 2024 quota is expected based on a rule to be approved by the U.S. Secretary of Commerce later this year. Red snapper landing information from the 2021-2023 seasons is available at www.outdooralabama.com/2023-red-snapper-landings-summary.
Learn more at www.outdooralabama.com.