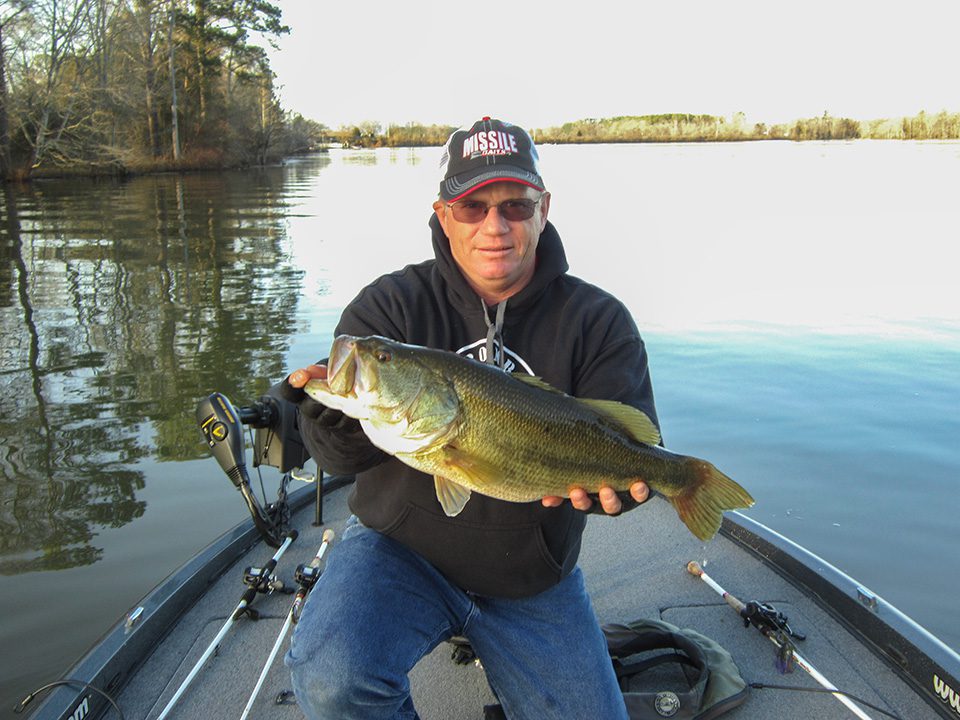 Fall can be a wonderful time of year for bass anglers. It gives us the chance to go back to the tactics that probably hooked most of us on the sport in the first place. While those deep ledges that held fish all summer will likely still produce, many fish will be moving shallow.
With the cool evenings and each successive cold front, bass begin to feed up and put on weight to take them through the winter and into the next spring's spawn. Fall is a time to fish quickly, covering water to find active schools of fish.
Find Them: When water temperatures drop from their summer peak, bass push up into the creeks, onto tapering points and big flats. They're following baitfish this time of year. Shad, herring, alewives, shiners… all the favored baitfish move in big schools when temperatures begin to fall. The bass will be with them as they progress shallower and farther into the creek arms.
There's no sense in fishing an area if the bait isn't there. Sometimes, you'll be lucky to catch fish on top, as pods of bass pound baitfish from below, but you're better off using your electronics. Idle over a likely area, watching the graph for suspended balls of bait. Keep an eye on the banks for flickering shad. Don't bother dropping the trolling motor until you've seen indications of activity. When you see it, you'll know it. Schools of active fall bass are not hard to find.
Catch Them: This is not the time to fish on the bottom. Baitfish will be suspended somewhere in the water column, and bass will key in on them. Matching the size of the bait in the water brings consistent action. Colors can vary, but generally you'll want to fish something more natural looking in clear water. Gold or silver flash is always a good thing when mimicking baitfish. Only resort to the garish colors if the water is dingy.
It's tough to beat a lipless crankbait for covering water and locating active fish. Keep one on the deck as a search bait, and if nothing else it will help eliminate dead water.
Shallow crankbaits are a staple this time of year. If the fish are up on the banks in stumps and laydowns, squarebill crankbaits are the ticket.
When they're feeding a little deeper around boat docks and other wood cover, a good old spinnerbait can be tough for bass to resist. Go with double willowleaf blades to match the profile of the baitfish. A mid-depth crankbait can serve the same purpose. If you're trying to pull a big fish from the school to anchor a tournament sack, a big soft-plastic swimbait comes in handy.
Finally, you should always keep a topwater bait on the deck. If fish are crashing on top or if baitfish are active in shallow water, there's nothing more fun than calling fish up with a walking bait or a popper.