By the time Justin Lucas made it to the stage during the weigh-in for the Toyota Bassmaster Angler of the Year Championship at Lake Chatuge, Georgia, the drama was all but gone.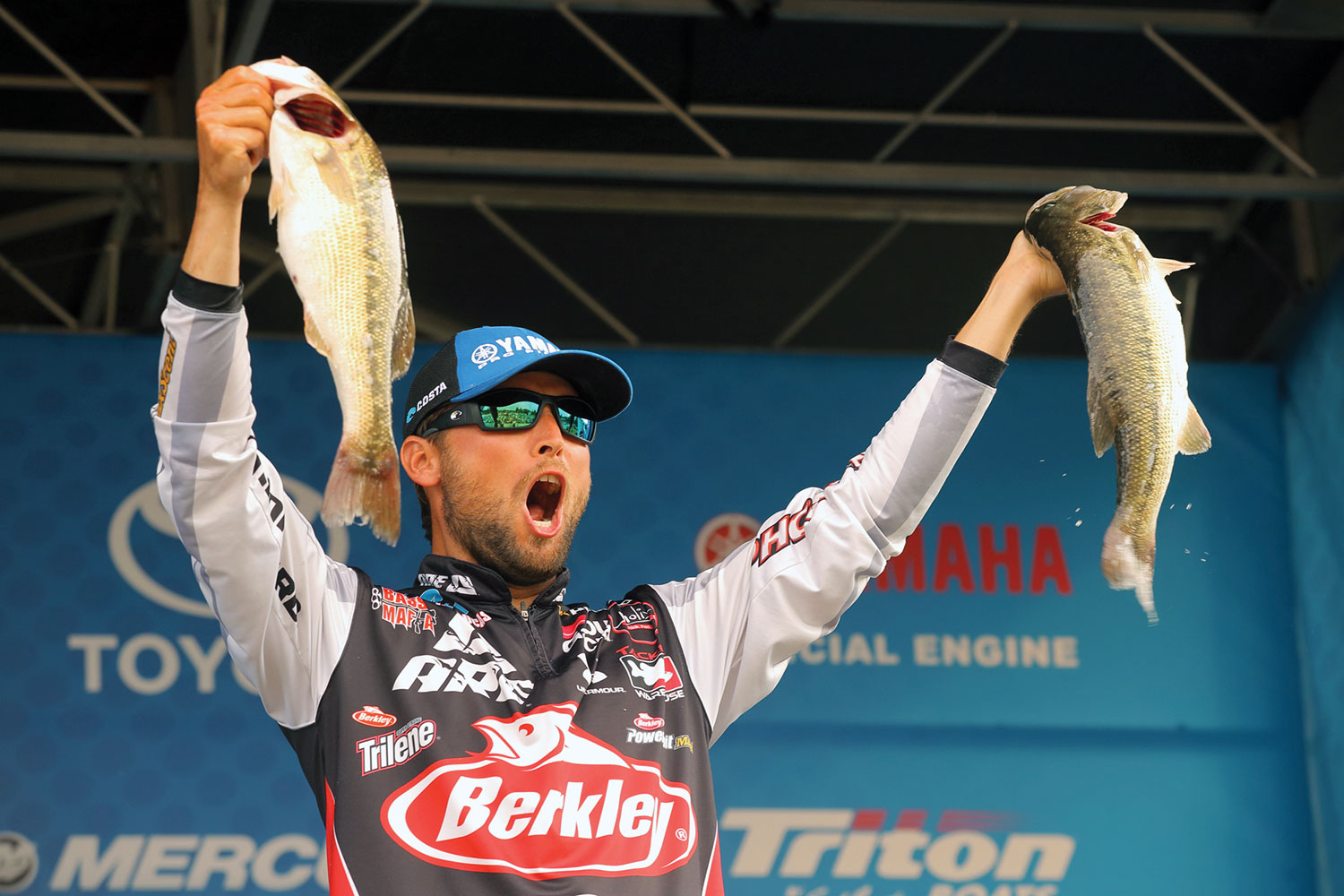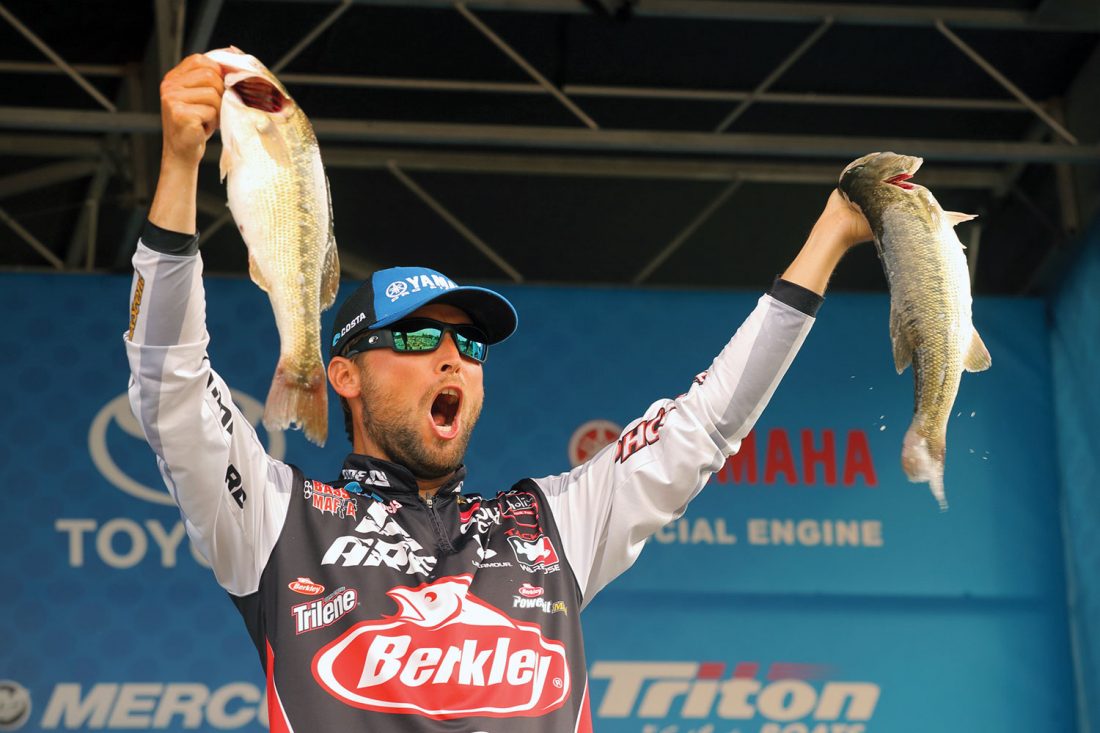 Lucas entered the event with an eight-point lead in the AOY season standings—and after solid catches during the event, he had stretched that lead to an almost-insurmountable 47 points. His closest competition in the race, Arizona angler Josh Bertrand, decided not to fish because his wife is expected to deliver their second child any time.
It eliminated all the suspense, but that suited Lucas just fine.
The California native turned Alabama resident caught five bass that weighed only 11 pounds, 14 ounces on the final day at Chatuge. But his three-day weight of 39-0 was more than enough to give him the AOY title.
"I wanted this so badly," Lucas said. "The build-up to this tournament affected every part of my life. I haven't been sleeping because I would wake up in the middle of the night thinking about my game plan for this week. I've told my family and friends just to bear with me for a few more days, and everything would be okay—and now it's all good."
The gravity of the award hit Lucas and moved him to tears on stage.
"You think about the guys who've won this title—Gerald Swindle, Kevin VanDam—it's unbelievable," he said. "I'm the 23rd guy who's ever won this in the 50-year history of B.A.S.S., and that's humbling."
Bassmaster Angler of the Year
Lucas came into the week knowing if he finished inside the Top 8 he couldn't lose the AOY title—even if Bertrand won the tournament. His Sunday weight helped lift him into seventh place and capped a dominant finish to his 2018 season.
The seventh-place showing marked his fifth straight Top 12 appearance in a Bassmaster Elite Series event, dating back to the regular-season tournament held on the Sabine River in Orange, Texas, in June.
Lucas earned one of the most coveted trophies in professional bass fishing and a $100,000 bonus. Besides the AOY title, Lucas qualified for the 2019 Bassmaster Classic—his fourth time to qualify for bass fishing's biggest event in five years on the Elite Series.
The Toyota Bassmaster Rookie of the Year award went to North Carolina pro Jake Whitaker, who finished 15th in the tournament and barely edged Arizona angler Roy Hawk for the title.