Across the globe are various fishing destinations which are home to numerous aquatic animals, and while some of these spots may not be new to you, others remain unrevealed, and their mystery gives more thrill and excitement to any angler exploring them.
A year ago, I created my fishing adventure itinerary which includes traveling to different countries in the world. What I found out during my journey is that each continent has its majestic fishing place to offer, adding beauty to its already magical flora and fauna.
So prepare your pen and paper as we start listing down because, in this article, I will mention some of these mind-blowing places I visited which will surely captivate your hearts and minds.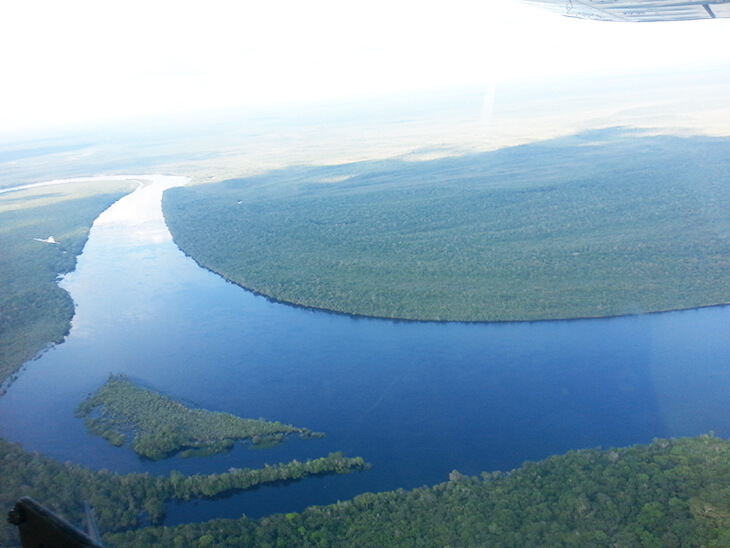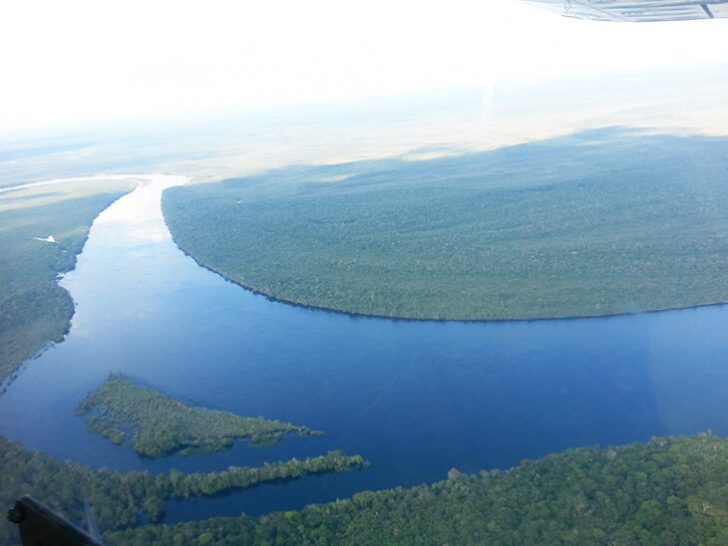 1. Amazon River, Brazil
Aside from being the largest river in the world and an important water ecosystem, the richness of this body of water makes it a top favorite of anglers like me. I said this because of several species of fish including Tambaqui, Apapa and even Arapaima fish which is the second largest freshwater fish in the world (also known as Pirarucu) that are present here.
Before going to the famous river, I prepared myself by consulting other fishing experts and by watching Youtube videos. I have learned then about the abundance of the Peacock bass in this location, and luckily, the odds were in my favor when I was fishing.
In fact, I was able to angle a two foot-sized Borboleto (a species of peacock bass, also known as 'Butterfly') after ten minutes of casting my fishing tackle.
Peacock bass is native to Central America, South America, and Southern Florida. For some reason, however, the large-sized ones accumulate in most parts of Brazil, especially in the Amazon area.
To successfully catch these fantastic and acrobatic fish, you can use fishing rods which are six and a half to seven inches in size with long handles; this is important when putting enough pressure on your target peacock bass.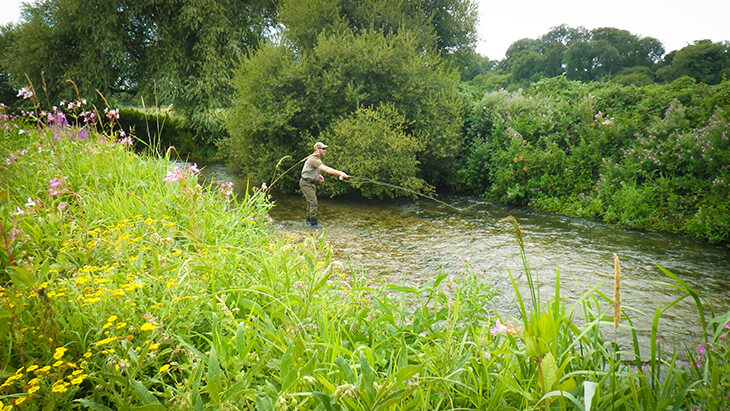 2. Chalk Streams, England
Charles, Rangely-Wilson, a British angling writer described the water in this place as "constant, equable, cool, and fertile," and I can certainly attest to each of his descriptions. In River Avon (Hampshire) alone, I was able to angle several fish species including Atlantic salmon, brook lamprey, and sea lamprey.
Another river covered by Chalk streams that I visited is River Itchen which some consider as the "ultimate chalk streams." The River Itchen carrier located at Avington is a dwelling place to several brown trouts. It is a perfect spot for bank fishing, and if you are angling, I suggest that you use a rod that is from seven and a half to eight feet.
The chalk streams of England extend to over a hundred elegant flows, and one day is not enough to fully enjoy its majesty. After a day of fly fishing, I could not help, but fill my fishing diary with wondrous thoughts and experiences. I will certainly find time to return there.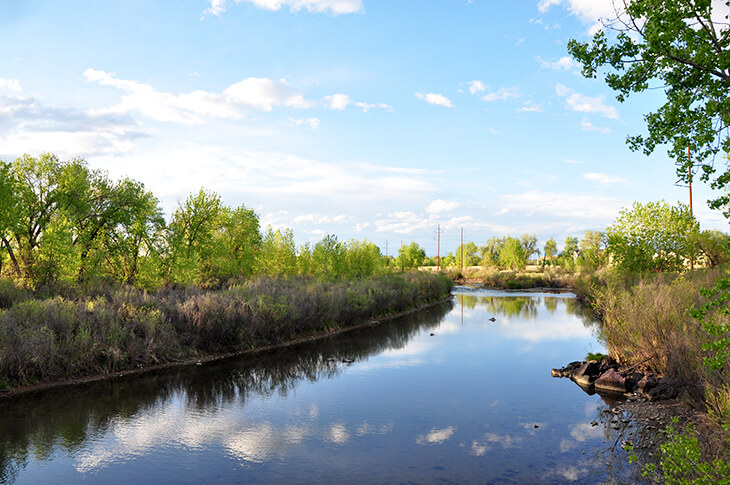 3. South Platte River, Colorado, USA
My list should not miss this watercourse which is perhaps one of the most famous trout-rich freshwater treasures found in North America.In fact, K. Cristopher of coloradofishing.net claims that there are around 4000 to 7000 fish for each mile of South Platte. This number includes rainbows and browns which were what I captured during my Colorado fishing adventure.
This spot is also a major Colorado waterway which is perfect for Kayaking and canoeing. The beautiful water body flows water which is clear, cold and clean. 14 miles of South Platte is accessible to the public, and there are also public parking areas.
But the most popular outdoor activity that fishing enthusiasts enjoy here is fly-fishing, and this is best done during mid-morning until late afternoon during the best fishing season which starts in March and ends in October.
The Dream Stream, which is also known as Charlie Meyers Recreation Area, is the stretch which I (as well as anglers, I believe) like most because of the tremendous fishing opportunities it offers. It is a fascinating place suitable for catching trophy rainbow, brown trout, and cutthroat. It is also open for private anglers, so be ready to meet and befriend other anglers when you go there.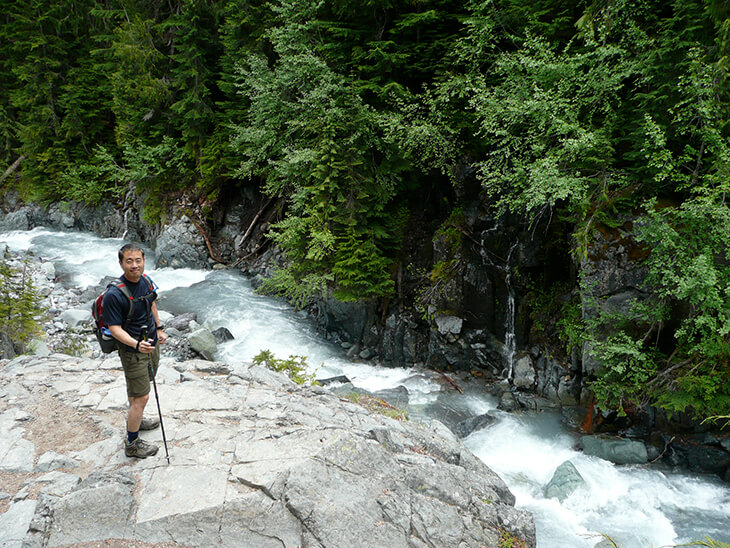 4. Frying Pan River, Colorado, USA
As a continuation of my Colorado fishing journey, last January, I went to the legendary Frying Pan River which is popular with tourists because of its large fish abundance (most species exceed ten pounds).
Fly fishing is possible all year long. No doubt it was granted a "Gold Medal Trout water status." Meanwhile, some areas have public access while others do not. Fishing Map and Guide will be helpful in determining what these sections are.
It is important to remember that there is a "catch and release" rule for certain portions of Frying Pan. Mainly, this regulation applies to that part starting from the Ruedi Dam down to the Roaring Fork. Browns are exempt from this rule as anglers can bring these fish home as long as the brown does not exceed 14 inches; anglers must release browns over 14 inches immediately.
Frying Pan River is one of the best fly fishing destinations in Colorado that will never fail any fish catcher.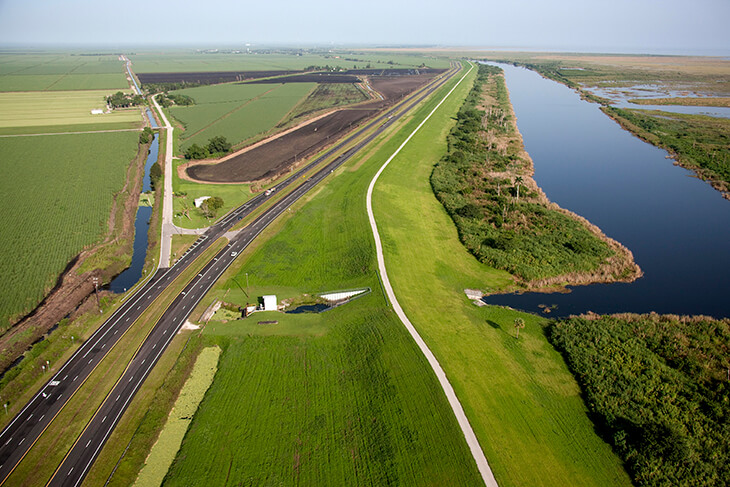 5. Lake Okeechobee, Florida, USA
Another place of refuge for freshwater fishing that I explored is situated right at the fishing capital of the world, the state of Florida. The name of this stunning lake is Okeechobee which residents refer to as "Florida's Inland Sea," "The Lake" or "The Big O." It is also considered the seventh largest freshwater lake found in the United States.
The most common types of fish roaming around this body of water include crappie and largemouth bass, making it one of the best bass fishing destinations even outside the United States. Knowing all these facts made me want to catch as many fish as I could until I learned that this lake is a catch-and-release fishery, and anglers can only keep one bass which must be over 22 inches.
Aside from bass and crappies, you may also encounter freshwater drum in The Big O, and they are present all year long. I caught one which weighed almost 19 pounds. Thank you to my dear friend who shared with me some recommended tips on how to catch sheepshead fish (another name for freshwater drum).
6. Lake Jindabyne, Australia
This fishing spot is in the Southern part of Australia. Known for being one of Australia's best trout waters, Jindabyne's freshwater ecosystem provides shelter to Atlantic salmon, rainbow, and brown trouts that have an average weight of one to five kilograms. Snowy, Thredbo, and Eucumbene are just some of the rivers that flow in and out of this lake.
During summer, one of the most popular activities here is downrigger trolling, but, bait- and fly-fishers have good chances of catching fish at night or when it is late afternoon as fish move inshore during these points of time.
Winter and autumn are also spawning seasons for the trout, so they travel into the river. It is advisable that anglers walk along the shoreline wearing polarized sunglasses during these seasons as protection from powerful, dazzling light.
For better chances of landing a fish, you can use salmon eggs as a fishing bait along with the best lake trout lures that you already have as many Jindabyne visitors claim that this is their secret for capturing various fish species, especially rainbows.
With all its striking characteristics, I can consider this location a family and friends playground as it is also conducive to other recreational activities such as biking, picnics, and boating.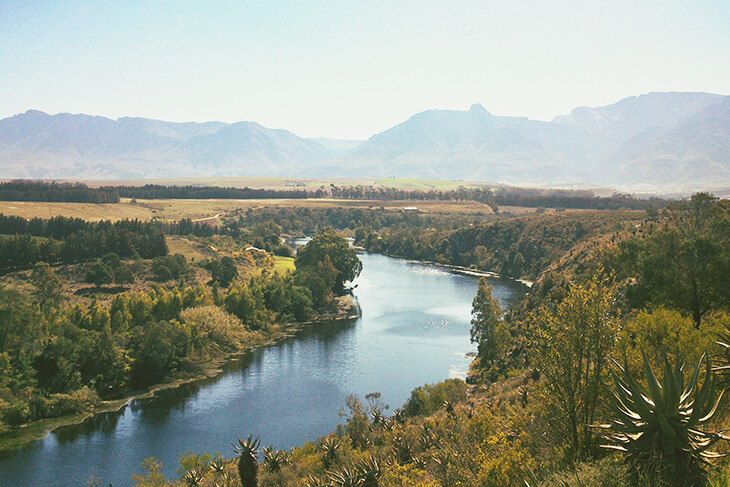 7. Breede River, South Africa
My love for fishing led me to this breathtaking fishing destination in the so-called dark continent known for its immense natural resources and precious wildlife. Of course, I am referring to the ever-alluring land of Africa. Specifically, in the Western Cape Province where Breede River is.
Because of the absence of hippos and crocodiles, many find this water body a peaceful place to relax and a perfect spot for a tranquil getaway. Meanwhile, Breede River is not just a river; it is also a sanctuary to many types of fish including Spotted Grunter, Garrick/Leerfish, and Kabeljou/Kob.
Landing a Giant Kob will give anyone a spectacular and unforgettable fishing experience. One catch can be as big as two meters and as heavy as 130 pounds of this species. I just could not imagine how a difficult battle it would be when angling! Even so, one has to release the Giant Kob after they capture it as they are already decreasing in population.
Just a few tips to efficiently catch these fish; it is better to use live baits when trapping the silver dotted Garrick. Bloodworms and mud prawns work well for the Grunter while Kob quickly gets lured to mackerel, squid or any artificial lure.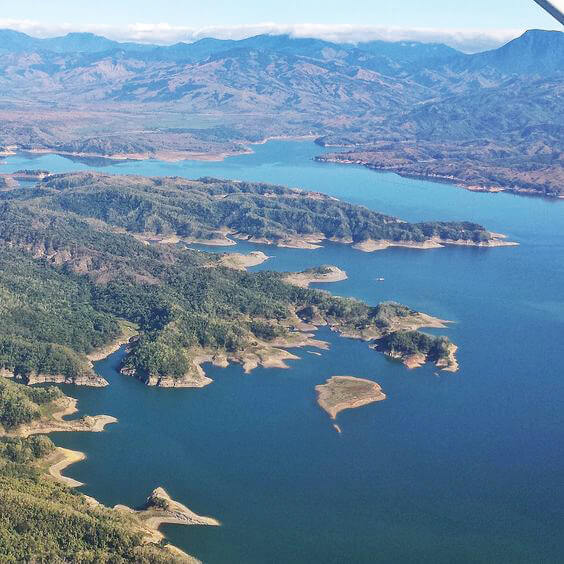 8. Pantabangan Lake, Philippines
This scenic place in the southeast part of the world's largest continent will surely take anyone by surprise. I honestly did not expect too much, yet the panoramic view, as well as the fishing opportunities, are incredibly amazing. With around 7000 islands, the so-called pearl of the orient indeed offers an almost infinite fishing options to its visitors.
Pantabangan Lake is a perfect example of these spots, most especially for sport fishing enthusiasts. Sportfishing or game fishing is gaining popularity in this region since the Philippines' Bass Anglers Sportsman Society organizes a bass fishing competition regularly in Pantabangan, making it a fishing haven for both foreign and local anglers.
Not only that, the reservoir is known to be the cleanest water in the country, and one of the biggest in the region of Southeast Asia.
I hopped on a cute motorized boat that they have there to start fishing. The place has a large population of American Large Mouth Bass and the biggest bass I caught weighed almost seven pounds. Fishing in the morning also increases your chance of trapping your target fish.
Conclusion:
Did you enjoy the list that I just featured?
As an angler and a writer, each of these places makes my fishing trips unforgettable experience. Certainly, I needed to spend some money, but believe me, it is worth every penny.
Meanwhile, what I presented are just a glimpse of these places. More incredible things are waiting for you to discover. So ready your fishing rod, prepare your lures, and load your fishing line. Also, as a gentle reminder, some fishing spots require a fishing license, so you might as well do some further research about these locations before traveling.
For more helpful guide and information about fishing, you can visit thatfishing.com.