With a microcomputer to control brake force at every moment of the cast, Shimano has brought digital control technology (I-DC4) to a new series of Curado baitcasting reels. Built upon a reel already known for durability, dependability and versatility, the new Shimano Curado DC reels utilize constant computer braking to prevent backlashes and maximize distance. It was awarded Best Freshwater Reel at ICAST 2018.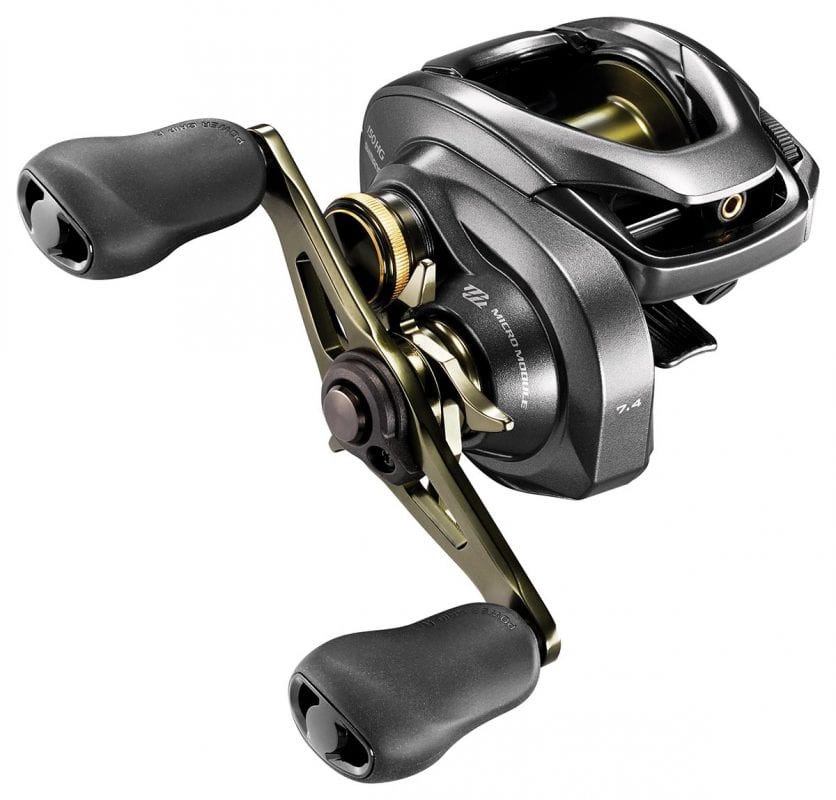 With the I-DC4 braking technology, anglers can fish a variety of lures and in any weather conditions, with limited-to-no adjustments to the reel. There are four external adjustable brake settings depending on fishing situations. The settings are "max distance mode," "braid/mono mode," "fluorocarbon mode" and "skipping mode."
Designed within the Curado series, anglers will notice the overall lightweight feel from the aluminum frame. Not to mention other key Shimano features including MicroModule gears, rigid HAGANE body, CI4+ material sideplates, X-Ship and A-RB anti-rust bearings.
All six DC reels hold from l50 yards of 20-pound test and up to 105 yards of 40-pound test standard PowerPro braid, or up to 120 yards of 10-pound test and up to 90 yards of 14-pound test mono. Shimano geared the multiple models to suit various techniques popular with bass and inshore anglers.
You can purchase your Curado here
for more information visit fish.shimano.com