Ocean Born Lures has come out with two new hardbaits destined to become go-to lures for anglers who love fooling fish with an artificial saltwater lure. What else would you expect from the brainchild of award-winning tackle designer Patrick Sebile and his company A Band Of Anglers?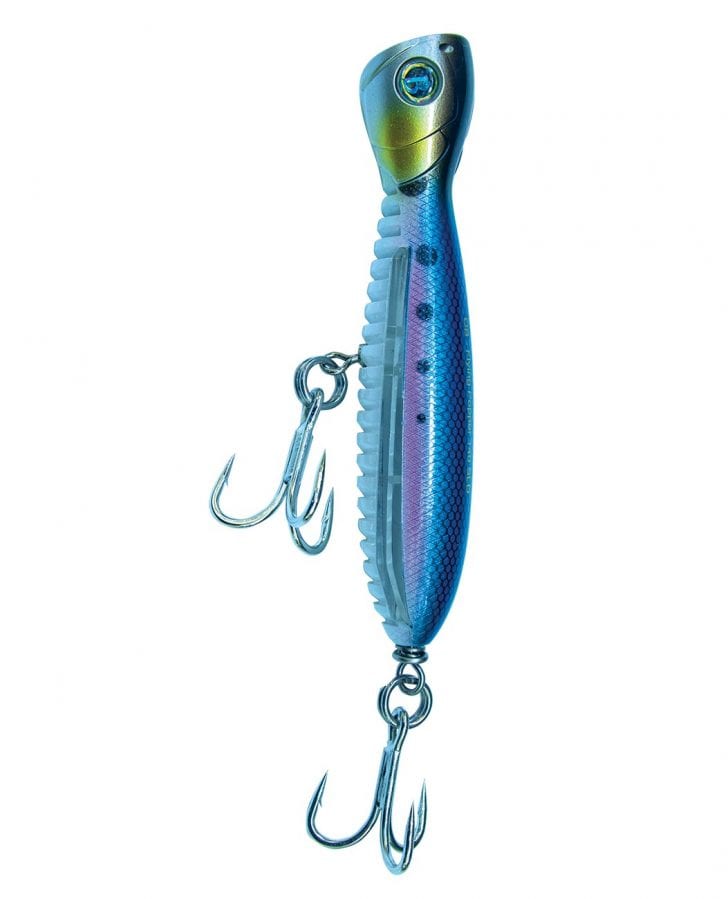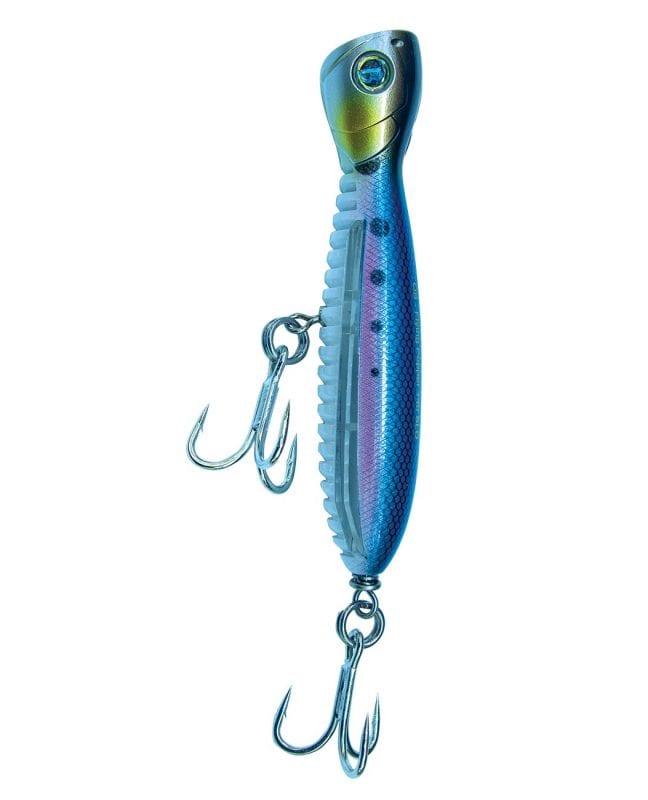 The Flying Pencill 160 and the Flying Popper 140 were designed to dramatically increase casting distance while also improving action. Each model features design elements that allow them to slice through the air to reach fish other lures can't. Once they splash down, these lures are incredibly versatile.
The Flying Pencill 160 has a common body shape but uncommon castability and action. Side wings enhance aerodynamics and provide lift once in the water. Reduced air friction ribs, which work like dimples on a golf ball, reduce air resistance and add water turbulence. An angler can pop, spit, walk the dog, surface skip or slow swim below the surface with the Flying Pencill.
You can purchase The Flying Pencill here from Amazon
Flying Popper 140 Saltwater Lure
The Flying Popper 140 is a leap forward in design for the classic narrow-neck popper. It's perfect for all conditions, including rough water and current. It utilizes the same side wings and ribs as the Flying Pencill for the same performance enhancements during cast and retrieve. It can pop, spit, walk or create a bubble trail, and comes in Floating, Sinking and Super Long Distance models.
The Flying Popper can be purchased from Amazon here
Both the Flying Pencil and the Flying Popper come in eight fish-catching colors. With extreme castability and nearly unlimited versatility, these two lures are a game-changer for the saltwater lure.